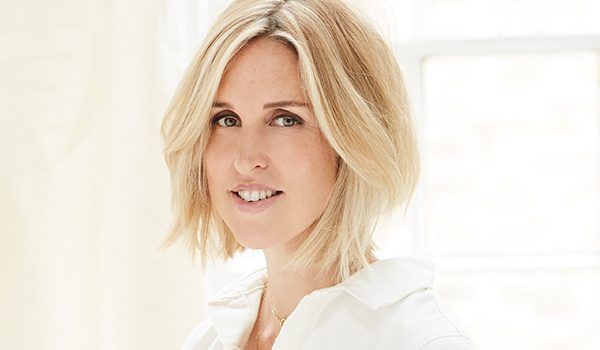 Celia Pool is the Co-Founder of DAME and in the past year has launched the world's first reusable tampon applicator to combat the massive plastic waste in the industry. DAME is built on the belief that women and the planet deserve better.
What does the word confidence mean to you?
Being comfortable in your own skin. Confidence is such an intangible thing, and something that is rarely constant, rising and falling depending on what's happening in life. I recently had a baby, and studies have shown that this is typically a time when a woman's confidence is at an all-time low – which is insane when you think about the incredible thing she has just produced from her own body. The nurturing of new mothers' confidence is incredibly important. I started DAME when I had my first child and I was a terrified deer-in-the-headlights. But I had friends and family who scooped me up and supported me, not to mention attending an incredible programme at Google Campus for mothers wanting to start their own businesses. It allowed a community of women to come together to learn from each other about how to start up their own thing. Being able to breastfeed whilst someone was helping me pitch my idea was amazing. It taught me that giving these support structures to people at key times of their life is invaluable to build confidence.
How would you describe your personal style?
Pretty low maintenance. I walk to work so trainers are key. It's important to me that the majority of my clothes are from sustainable brands, eBay or vintage shops to minimise my fashion footprint and reduce the clothing that ends up in landfill. I recently found an awesome vintage silk jumpsuit in a store in Dalston that I wear with my Veja trainers and a big red vintage belt. I also need splashes of bright colour, especially during the winter grey months – I've got a bright orange vintage knitted jumper that wakes me up on a dark morning.
Do you feel that the beauty industry is now more inclusive of real women?
Yes, but only in a 'tip of the iceberg' way because we started out at such a bad place to begin with. There is still a long, long way to go. The fact that so many young girls with lovely young, fresh skin are now getting fillers and botox is disturbing. It's a bleak response to how the beauty industry is obviously making them feel.
What did you enjoy about working on the Headmasters campaign?
It was a brilliant, but very surreal day for me. My baby was only 3 weeks old at that point, so I'd spent the weeks prior to the shoot as a milking machine on the sofa. Suddenly I had people doing my hair and make-up and being incredibly lovely to me, it was a complete gear shift. For any new mother even getting 5 minutes to wash your hair at home is a stretch, so to have an amazing team wash, cut and colour it for me was such a luxury. Plus, my son loved listening to the hairdryers whilst he snoozed in the buggy, which was a huge relief.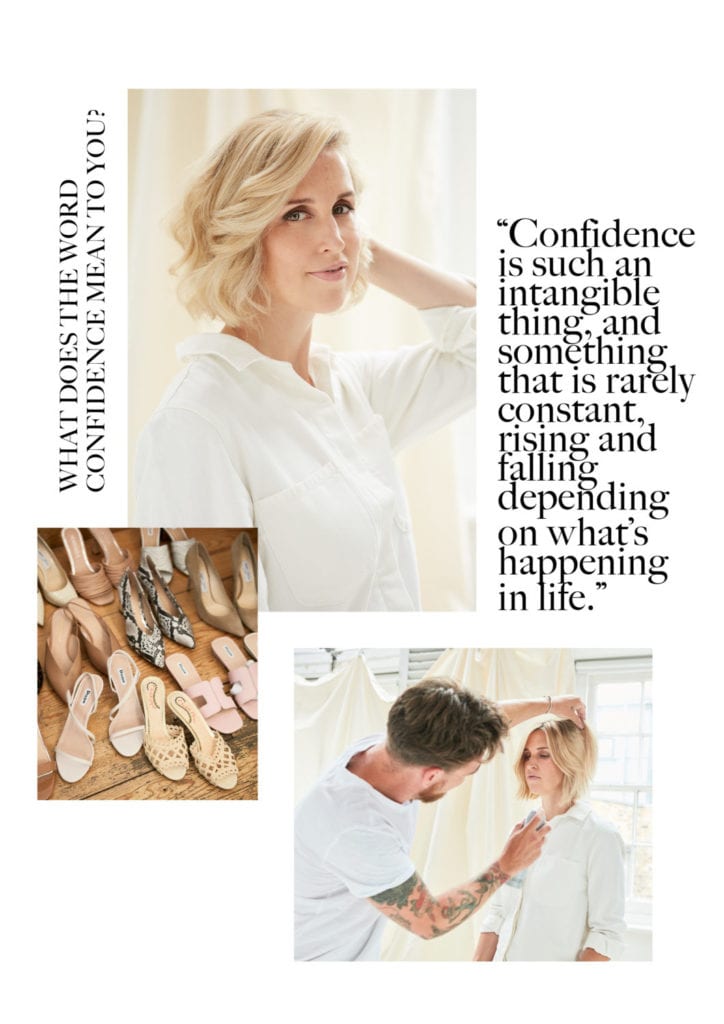 Get the Look
Glam Lob
A nice glamorous blowdry for a long bob style for any evening out. For this look hair is tonged, set and pinned up to allow the hair to cool. Spray with L'Oreal Air Fix for a look that will last. When tonging the hair, make sure to tong away from the face.
Lob Cut
This is a long bob with textured ends leaving the hair a little longer at the front. The bob is cut blunt but the layers are point cut to give some added texture which will help with multiple styling options. The hair was blow-dried smooth and prepped with L'Oreal TecniArt Pli; then using a large tong the hair was twisted in multiples directions to give tousled finish.