10 Jan

Christopher RAEBURN – Men's Collections London – AW 2014

Tues 7th Jan at Victoria House, Bloomsbury Square, London WC1B 4DA.

This season Christopher Raeburn, Fashion Forward Menswear recipient and British Fashion Award Winner, has drawn inspiration from the haunting exhibition by Icelandic photographer Ragnar Axelsson "The Last Days of the Artic" The resourcefulness and ability to endure and survive in the harshest conditions, resonated with his ongoing interest in protection and preparation. Style, function and detail remain paramount for AW14, heavy outerwear is layered with knitwear and lighter garments in a palette of muted greys, navy and olive tones.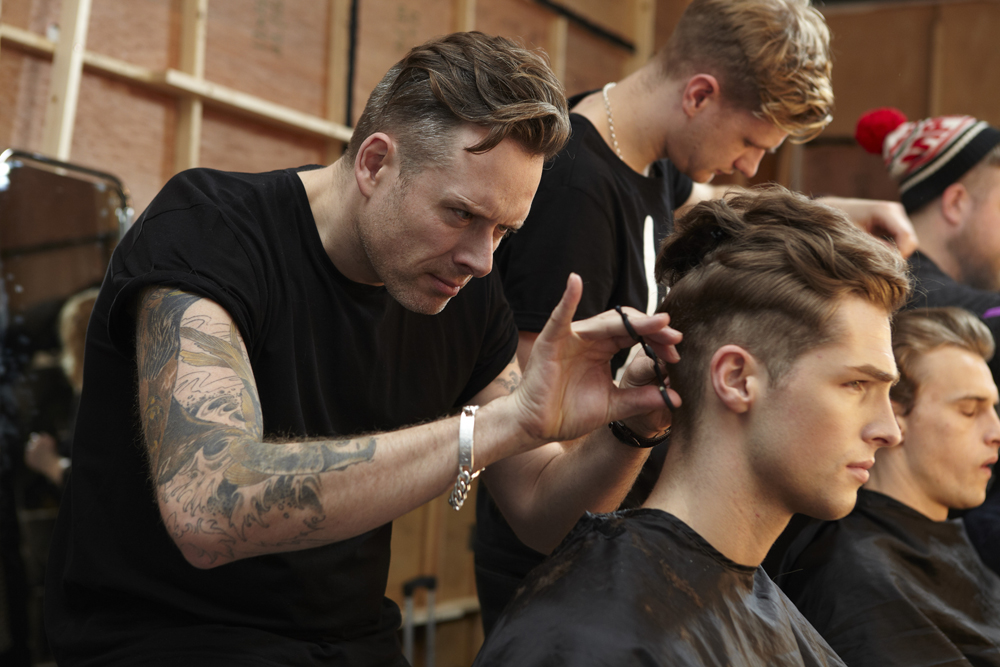 Ollie who headed Headmatser Pro Artitsic team for this catwalk explained "The hair brief was for a sophisticated military look with a matte finish.  We prepped the hair with tecni art pli. Once the hair was dry, we worked L'Oréal Professionnel Homme clay mixed with Homme wax for a softer finish. We worked through the sides with a comb, and refreshing the haircuts for a more precise finish. We worked the clay & wax roughly through the top to give texture and using the point of the comb to guide the hair into place.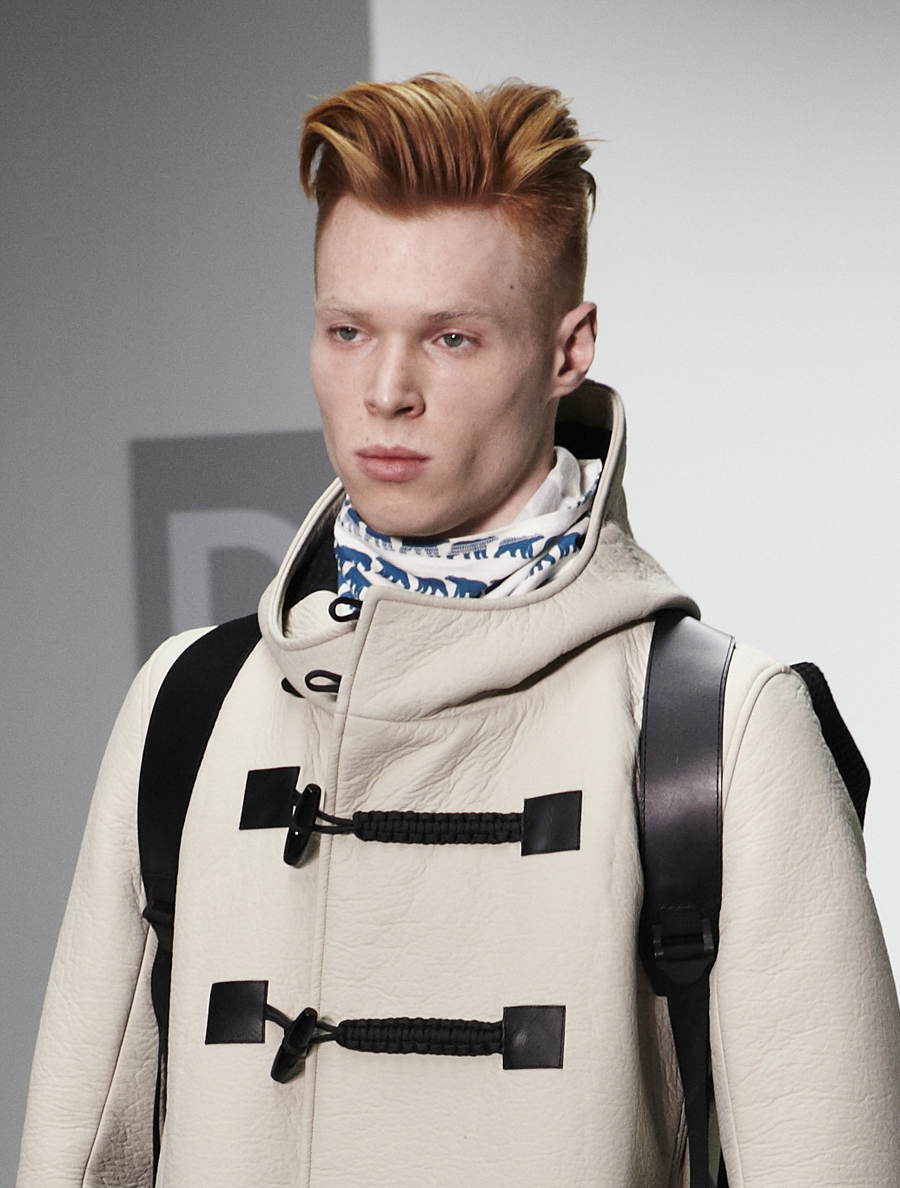 Headmasters Pro Hair Team for L'Oréal Professionnel:
Ollie Blackaby
Sian Quinn
Vicky Butcher
Daniel Stanley
James Bickmore
Ian Tucker
Hair products: L'Oréal Professionnel tecni.art styling and Homme range.