25 Nov

ESSENTIAL WINTER HAIR CARE TIPS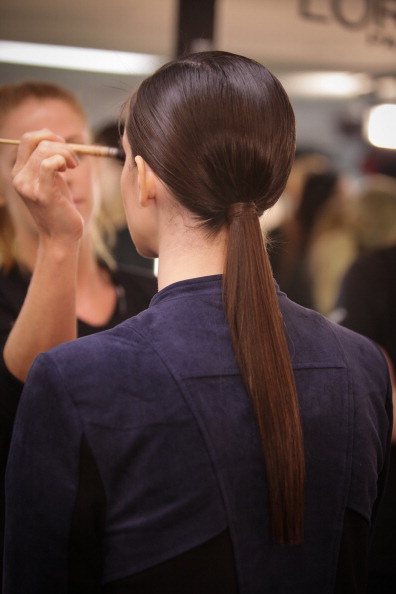 Protecting your hair during winter months is crucial in order to prevent damage and retain moisture. Artistic Ambassador Gareth Williams offers some tips to combat the impact of cold weather and wind during winter…
Switching your hair care routine in the winter months is vital! Often hair is deprived of moisture during the winter and hair can suffer further due to wind, rain and the use of central heating. I always recommend my clients to use moisture rich products during these months. The Kerastase Elixir range is a great way to prevent loss of moisture! If you are on a budget, use a hair mask, it's soothing and hydrating ingredients keep your hair tangle free.
With the cold weather approaching, it's vital to wrap up warm. However, I often see clients create matting at the back of the hair at the nape, caused by the use of scarves and big winter jackets. Avoid this by tying your hair in a low loose pony. This will prevent breakage and will cause less damage to your hair.
Due to coldness, air drying hair is not a preferred method therefore the use of heat styling tools become imperative. Use a good heat protector daily when styling hair. A heat protector will prevent heat damage caused by hairdryers and styling tools. These steps will keep your winter look at its optimum.
Regular cuts are vital for keeping the hair in impeccable condition say Gareth Williams Headmasters Artistic Ambassador. Having a cut every eight weeks will remove any unwanted damage and will keep your hair looking healthy during winter months.
Gareth Williams Artistic Ambassador – Mayfair Salon.