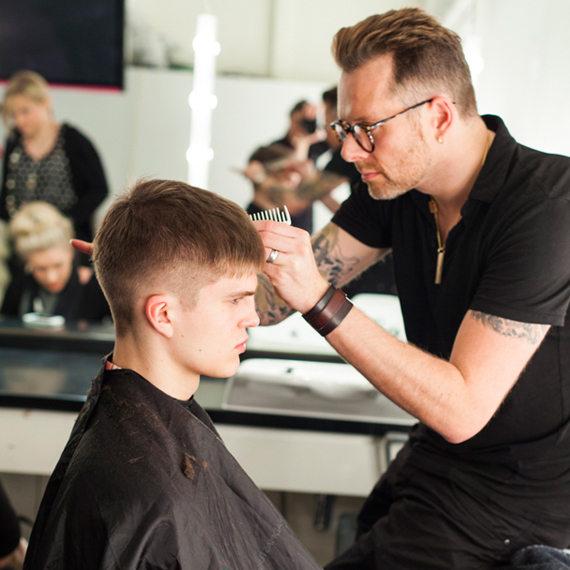 15 Aug

Headmasters Mens Shows Report A/W13

Headmasters' Director of Men's Hair, Oliver Blackaby, gives us his insider's view on the trends to watch for next season…

Christopher Raeburn.

"This was my second season heading the hair with my Headmasters Pro Session Team for Raeburn. I love the ethos of their brand and was delighted to be involved again. The theme this season was 'sand storm'; they showed a mixture of military fabrics, and colours, plus soft blues and Coral pinks.
The hair brief was to evoke a military edge combined with a sophisticated wet look finish."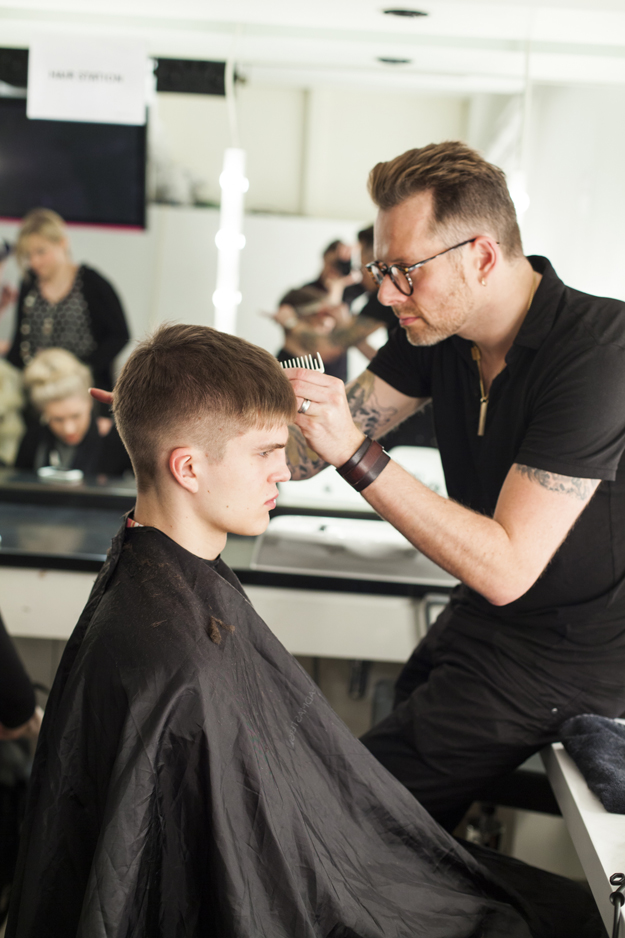 How we achieved the look:
We went for a deep side parting, and prepped the hair with L'Oreal Tecni Art Pli.
Once the hair was dry, we worked L'Oreal Homme Strong Gel through the sides with a comb, making the hair shine to give it a gleam as if the models had been sweating.
Through the top, we worked the gel roughly to give texture, and used the point of the comb to guide the hair into place.
Finally, we combed the front of the hair clean, and sprayed closely with L'Oreal infinium, to make it super shiny.
The show was just cool and effortless, just like the models and the clothes.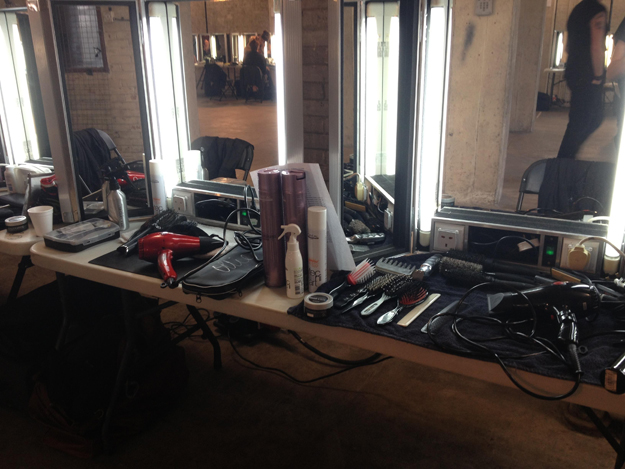 Rag and Bone.
This was an impressive show and very proud to be involved and assist Anthony Turner.
This was the first time Rag and Bone showed at the men's collections and the clothes were based on Japanese lines. Including a take on a traditional Japanese sashiko fabric, as well as souped-up textiles from Japan including a sturdy-looking cotton washed with salt, and another coated with Teflon.
The stage was an impressive white square with turning mirror panels to give a confusing hall of mirrors effect, and set outside in a clear marquee.
The hair brief was dirty looking hair, as Anthony Turner described in his test.
Each model had his individual look, and we played with the individual's texture, prepping the hair with L'Oreal Tecni Art Pli, to create a light fluffy texture.
We then used a mixture of mythic oil and conditioner though the hair to give a grubby hold.
Finally we used L'Oreal Infinium Hairspray, spraying very close to the hair to give an almost wet look finish.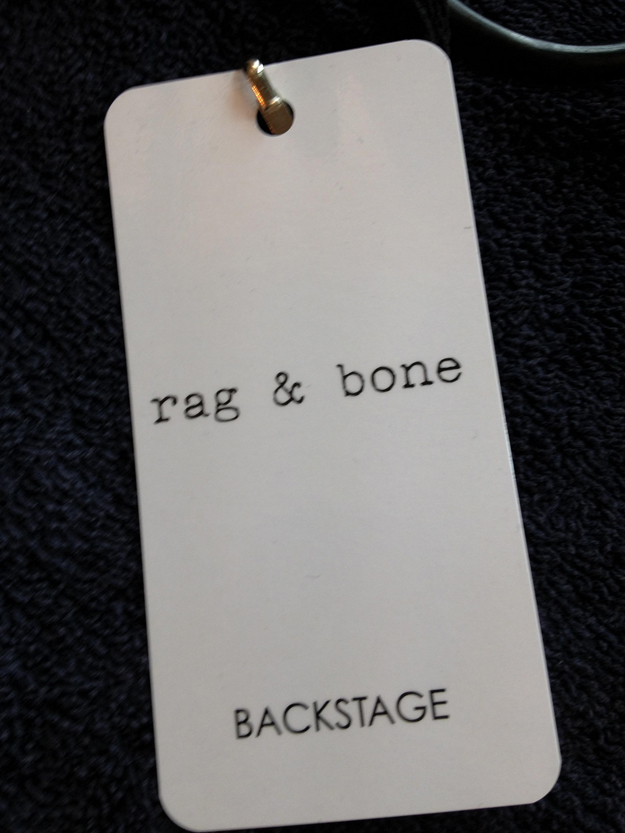 Thank you to L'Oreal Professionnel for their support & these opportunities, their on-going development of Creative Talent is appreciated by all at Headmasters.