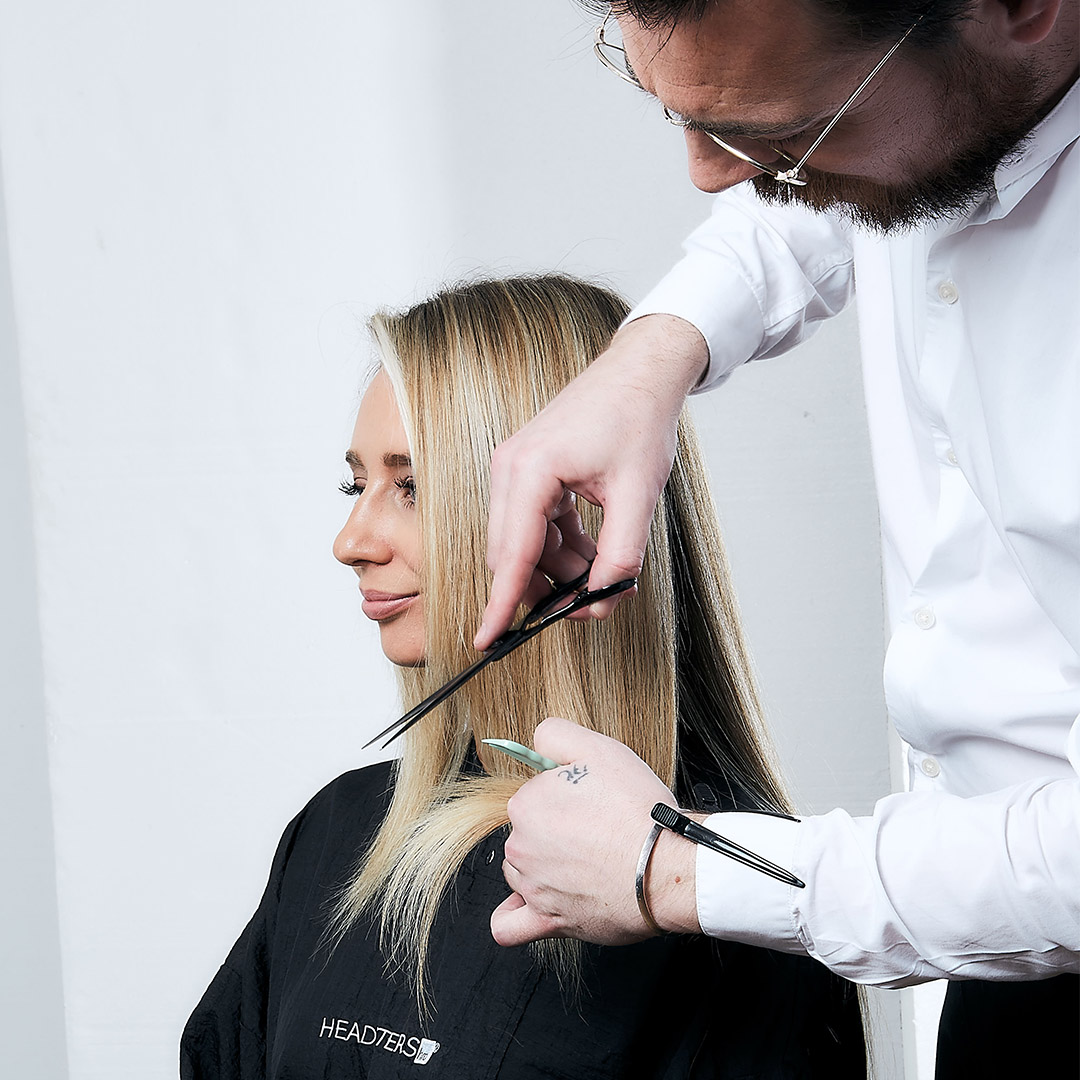 06 Jun

Healthy Hair Micro Trim
Your essential regime for longer, fuller, healthier hair
A minimalist hair health focused cut with exclusive nutritional guide from Rhiannon Lambert. From £49.
Rhiannon Lambert, Harley Street nutritionist, author and healthy eating podcaster, a longstanding client at Headmasters for many years has teamed up with them to create the perfect regime for healthy hair "I am so excited to be launching the new Healthy Hair Micro Trim, because healthy hair starts from the inside."
WHAT IS THE HEALTHY HAIR MICRO TRIM?
A maintenance cut that removes minimal length from the ends whilst maintaining optimum hair health.
IS IT RIGHT FOR ME?
›› YES, if you want to grow your hair but keep it healthy
›› YES, if you want to maintain the length you have but keep your hair in peak condition
WHAT DOES THE HEALTHY HAIR MICRO TRIM INVOLVE?
›› A prescriptive cleanse & condition at the backwash
›› Hair is gently detangled and dried before cutting to enable easy split end removal.
›› Hair is twisted in sections to reveal and remove split ends from mid lengths and ends.
›› Hair is micro trimmed to remove dead ends but still allow for length and growth.
Click here to read more.