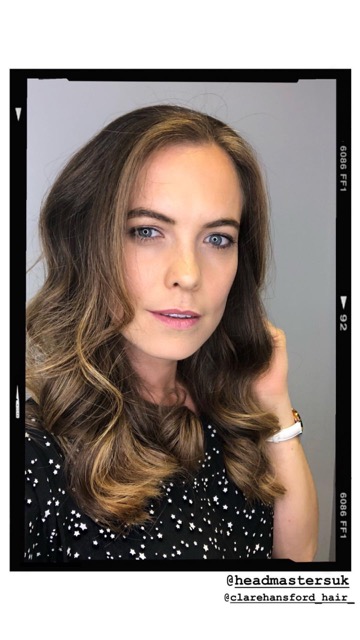 24 Sep

HOW TO FIND THE RIGHT COLOURIST FOR YOU

I was first introduced to Headmasters when I booked a photoshoot with them back in 2006.

I have shot a few campaigns for them over the years and haven't allowed anyone else to colour my hair ever since.

With my modelling and acting work I can't be too wacky with my colour choices so trust is a big thing for me. I always aim to have a fresh version of my own hair.

Back in 2008 Siobhan from Headmasters balayaged my hair before it became a popular thing to do in the UK.

I loved how natural my hair looked when she used this technique.

Before I became a model I had my hair dyed peroxide blonde by a local independent salon and it was just a block dye job which grew out within a week with a dark stripe along my roots, it cost me an absolute fortune and only really looked good for a week or so.

I now go for the balayage technique on my hair overtime because you never have to deal with the dreaded regrowth stage.
Questions to ask yourself before having your hair coloured?
Are you following a trend?
Are you wanting to look like this for one season or for a long time?
Do you want to look sun kissed without going on holiday?
Do you want to go a bit warmer for the Autumn/Winter?
Do you want to cover your grey hairs?
Are you after a completely new look?
Decide on these answers and let your stylist know exactly what you want, especially if you have never met them before.
Another great way to describe what you want is to create an extensive mood board on Pinterest.
Why do I always go to Headmasters?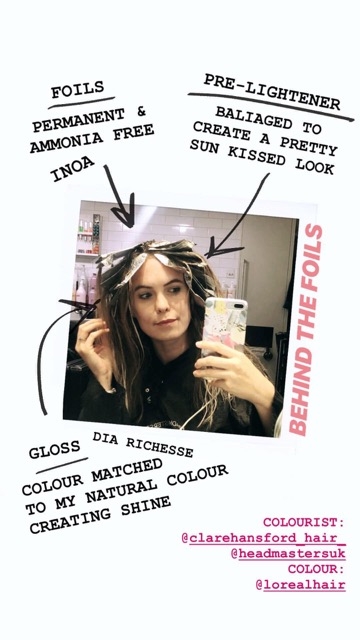 The reason I adore going to Headmasters is first and foremost the fact I trust them.
I know that when I go into the salon I am going to be happy when I come out.
When I was younger I would dread going to the hairdressers as much as I would the dentist because I never knew what I was going to come out looking like.
I have found that at Headmasters they don't do what they personally want themselves, they do what the customer wants and very importantly don't try and make you have the latest trendy style that will look ridiculous next week.
I get the feeling that their aim is to make you happy and have you leave with fresh and healthy hair.
I have a small selection of incredible hair stylists that I go to time and time again at Headmasters and I trust them all (Clare, Siobhan, Gareth, Jonathan and Sian).
So much so that with Clare and Siobhan I just say, "do whatever you think". They know the colour numbers that baffle me, they know the best technique to cut my rather unruly thick and curly hair.
Sitting in the customer chair can be a scary thing, not knowing what you are going to get out of your appointment, but with Headmasters I have never felt that way.
Hairdressers are 50% an artist but also 50% a psychologist whether they know it or not.
It is their job to make you feel comfortable and I can tell you that I have always felt really comfortable with my stylists at Headmasters.
I also adore the fact that every stylist I have had has always known the right balance of how much to chat or not chat and how much attention I need.
When they are working on your hair you know that they only have eyes for you, I sound like a jealous girlfriend now but what I mean is that you know they have their eyes on the ball and won't screw up because they are focused on giving you the best job that they possibly can.