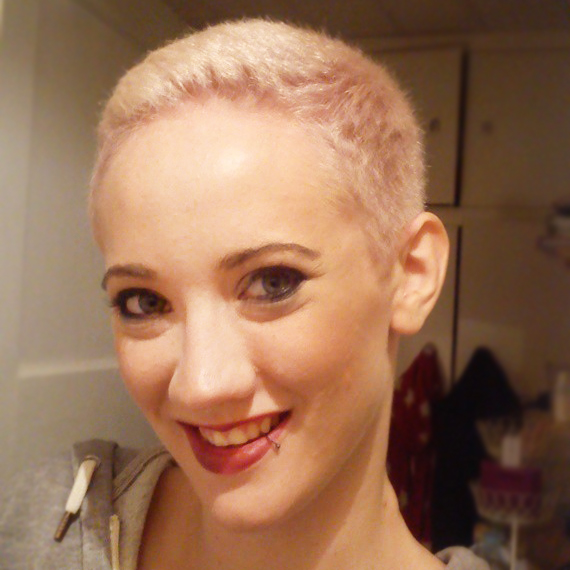 05 Nov

JODIE'S 365 DAYS OF HAIR – Part 3

Follow Jodie's journey from couture curls to closely cropped and back again…

Read Jodie's first 365 days of hair blog hereRead Jodie's 2nd blog- 'Barley There Hair' here


So I always knew my hair grew quite quickly, but it turns out, my hair grows at lightning speed! It's time to start thinking about growing it into some kind of style.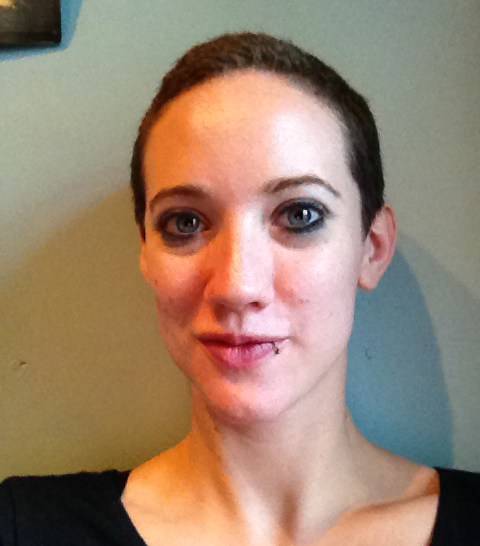 This year, Headmasters launched their 'Classic Cuts' collection; 10 different key looks, at different lengths, that never go out of style. This was the perfect place for me to search for inspiration for my next look. I got very excited about the 'square graduation' look, also known as a pixie crop. Especially when I saw it could be worn in more than one way!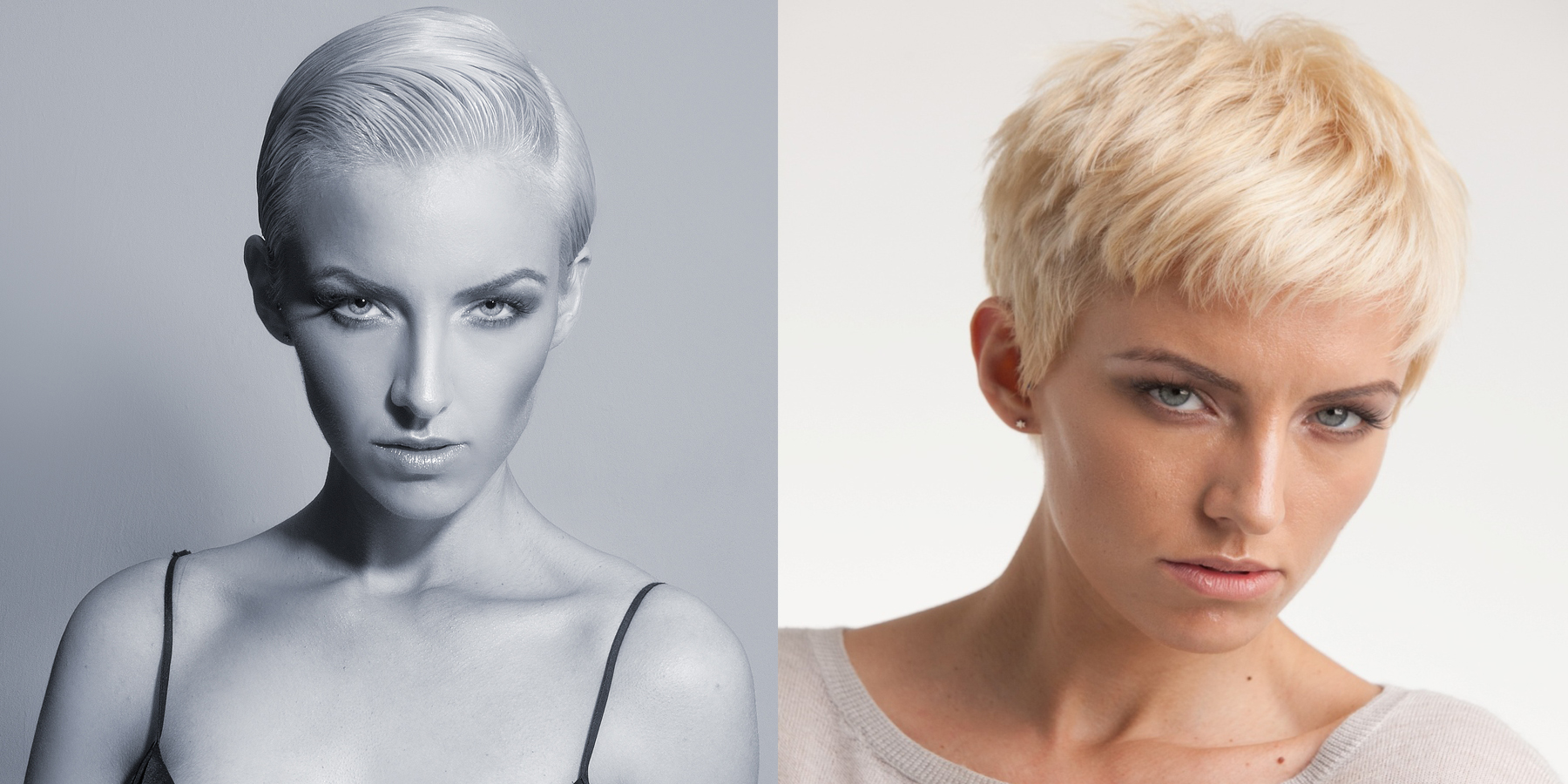 So excited, I put together a mood board….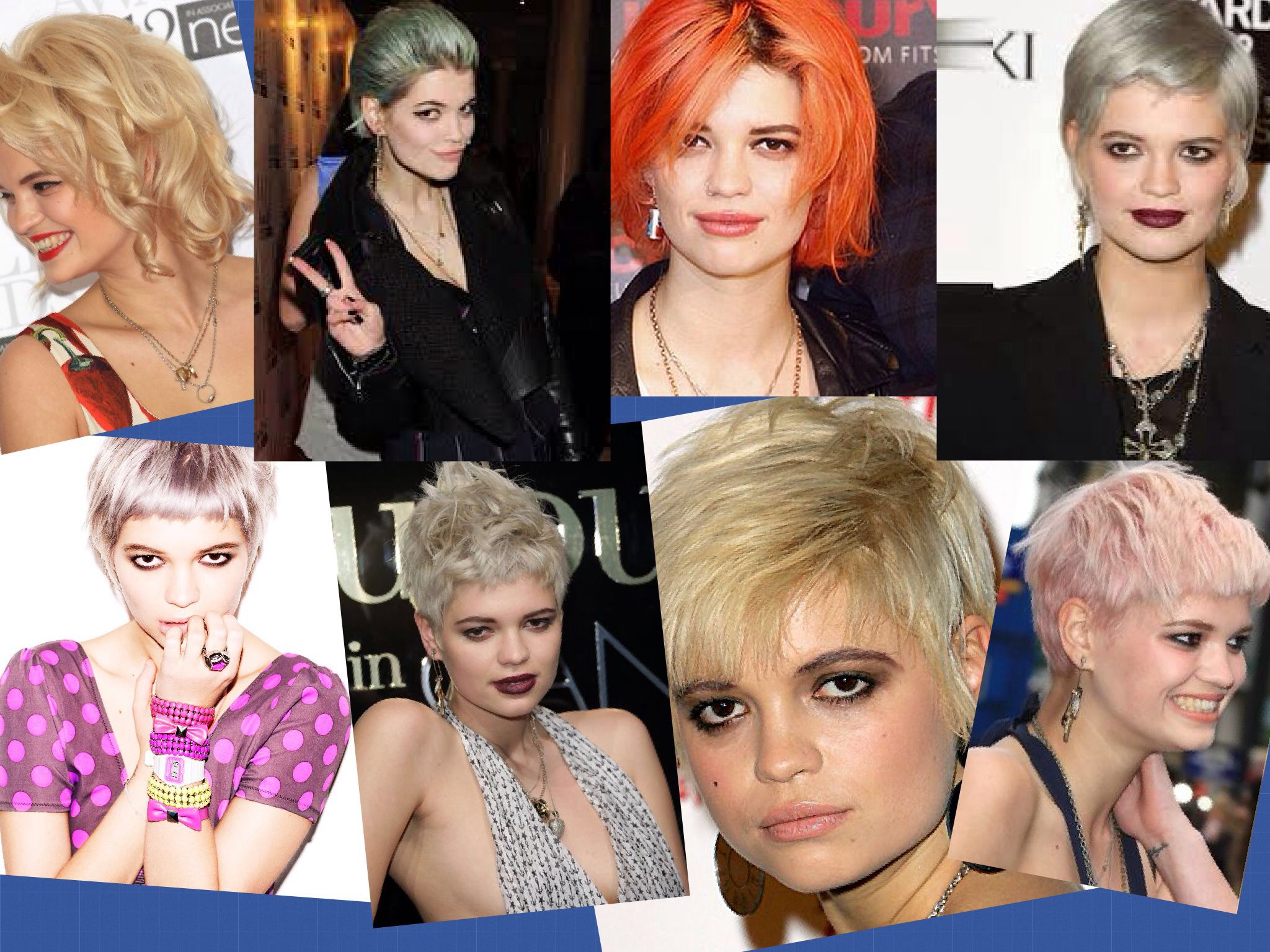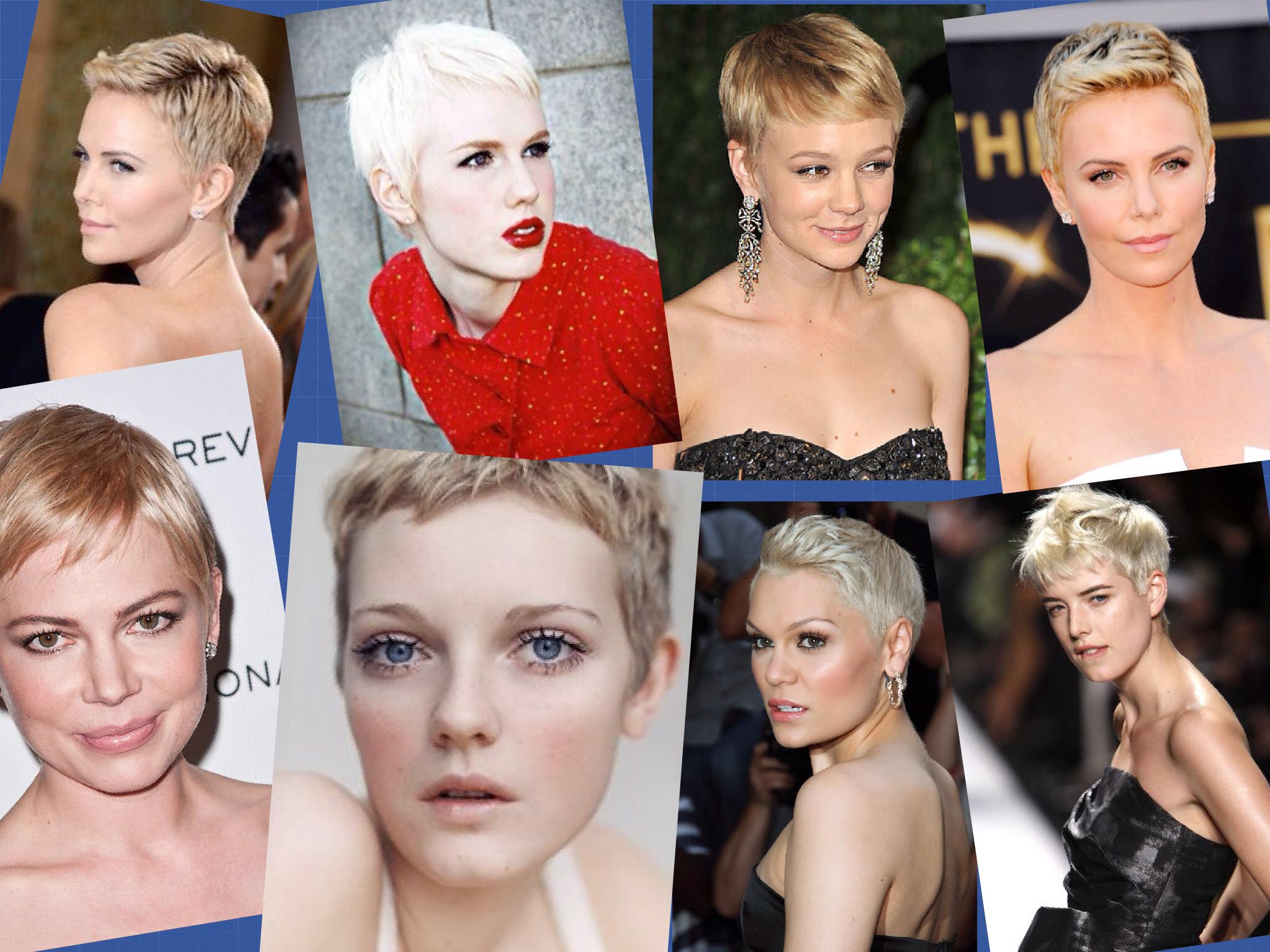 Now, there is definitely a good and a bad way to grow out a skin head. If I let my hair just grow without adapting the shape, it will grow into a round shape (shown on the left below). But for a pixie crop to look cute and complimentary to a head shape, it needs to be shorter around the sides and back with a slightly triangular shape, building more length at the top (shown on the right below).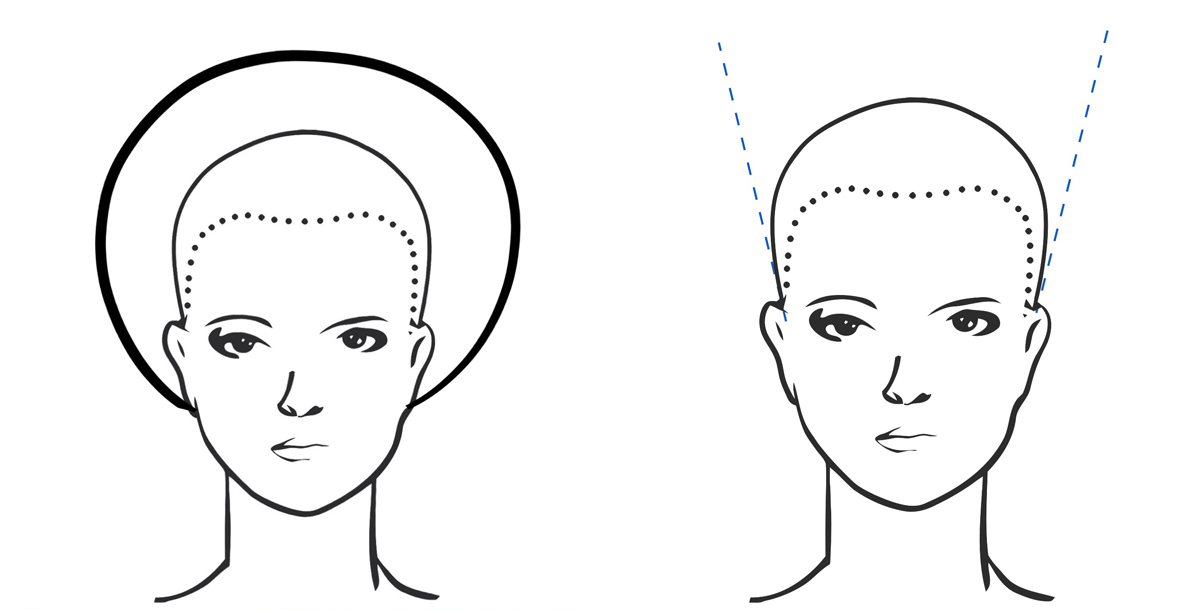 So we want…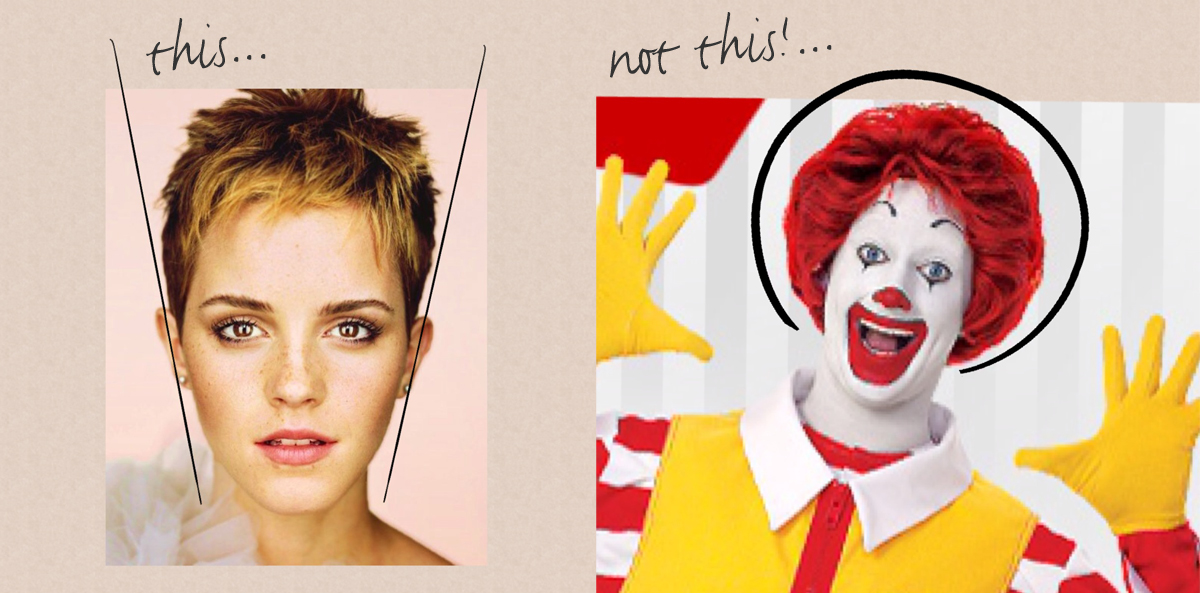 Growing out a short style quite often feels like two steps forward, one step back. You feel like every time your hair starts feeling long, you have to cut those bits off to let the short bits on top catch up! But I'm a firm believer that it's better to grow it out a bit slower and have styles that you love along the way, rather than having lots of length at the back but completely the wrong shape, i.e. a mullet! So I had a little trim around the edges at the back and at the sides, leaving all my length on top to continue growing. But of course me being me, I couldn't just leave it there, I wanted colour too! (left image below).
Crops look strikingly stunning with ice white hair, but trust me, scalp bleaching is not for the faint hearted! It is an intense colour service, so be prepared for a tingling itchy sensation on the scalp! But it was completely worth it because I loved my new look… (right image below).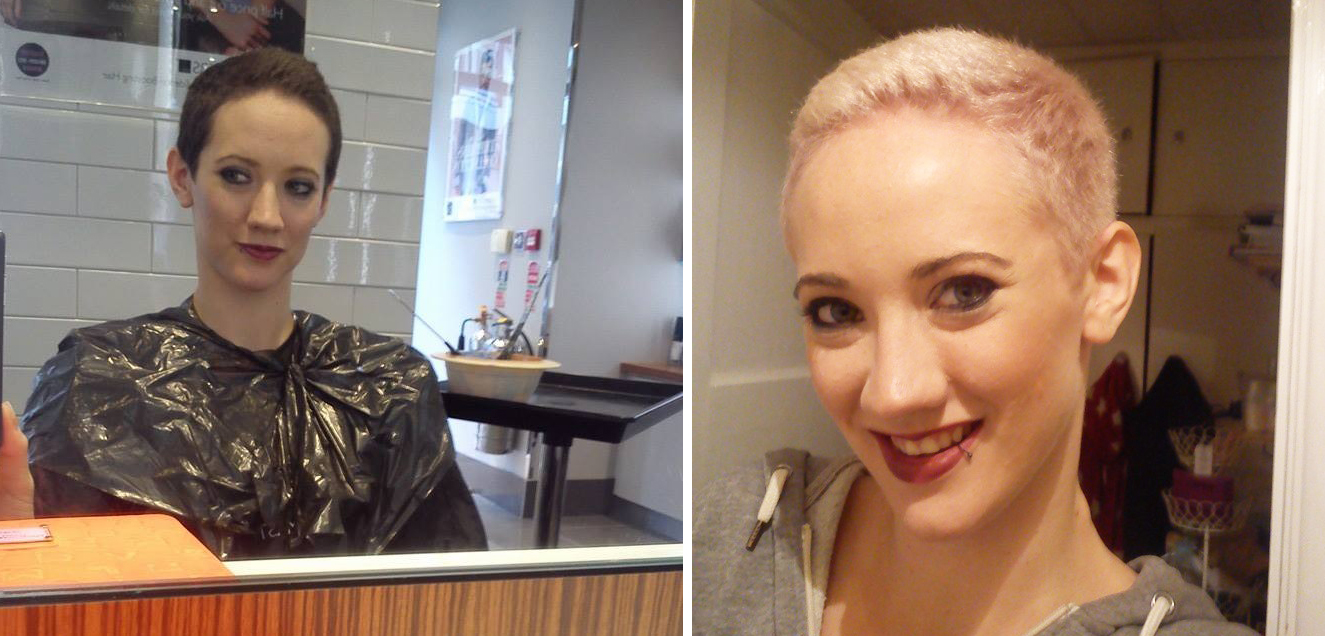 Not only is it a great colour on its own but it also works as a great base for experimenting with other colours too. As Pixie Geldof shows by putting a toner or a colour wash over the top of the blond, you can achieve loads of different vibrant shades and candy floss pastelised tones. Most of the time, these are temporary shades that fade with washing, giving you the perfect excuse to play around with lots of different colours. But be warned, this isn't always the case, as hair that is damaged can hold on to colour for much much longer, so don't rely on a weekend experiment to wash out before you go back to work on Monday! Luckily, working in a salon means I get to experiment as much as I want! I just need to choose my first shade… I feel another mood board coming on!