07 Oct

LONDON FASHION WEEK SS16 ROUND UP

This season at London Fashion Week SS16, Headmasters Pro Artistic Team were very busy backstage working on some of the most coveted shows of the season. Our Pro Artistic Team also headed one of the shows for fashion designer Wilson PK, which was headed by Pro Art Team member, James Bickmore and Headmasters Pro Art Team.

Wilson PK (On/Off) SS16
The hair inspiration for his show was 'The girl from the ring, frozen in Everest' . The hair was placed in a deep side parting, scraped back on the left and brought round to the right keeping it tight to the scalp, giving it a wet look. The rest of the hair was left to hang down the front of the models face, using the natural texture of the models hair.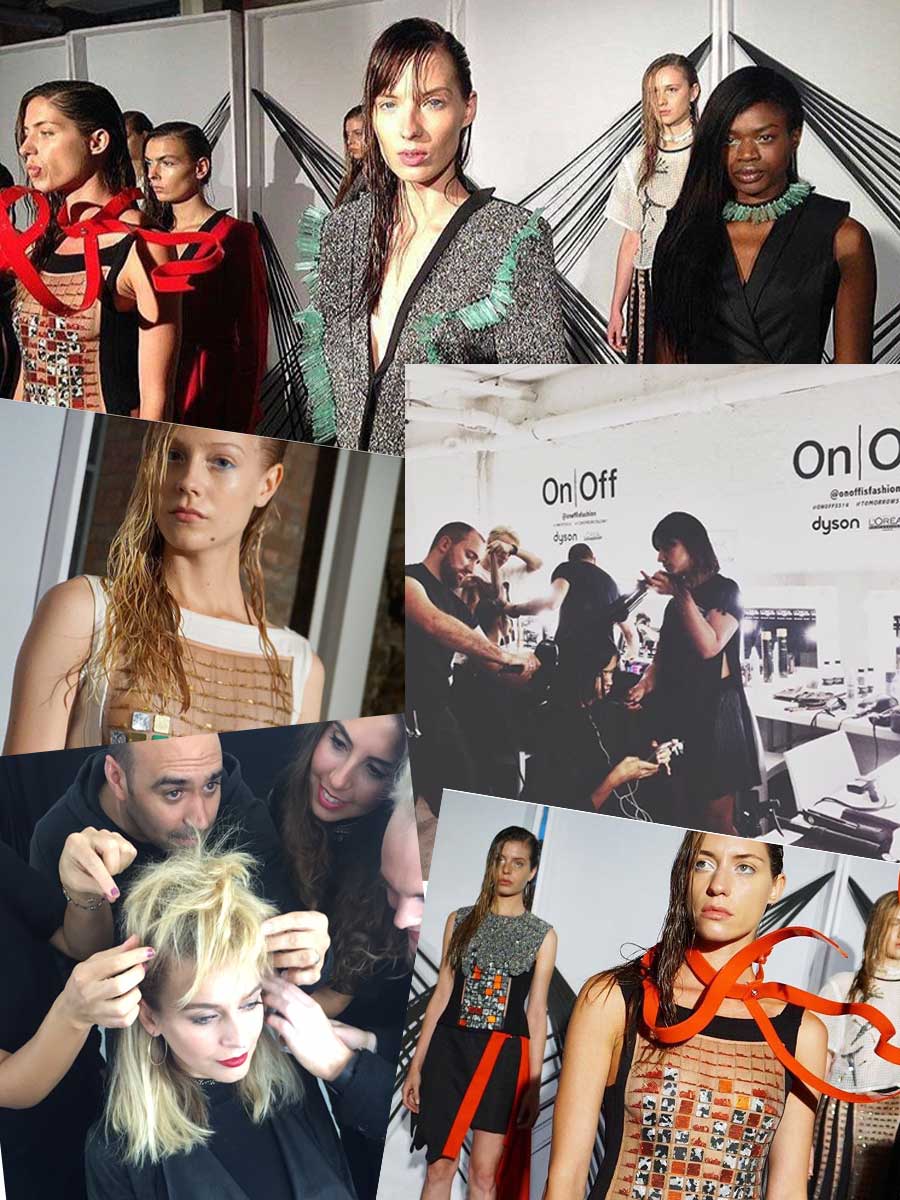 Zandra Rhodes SS16
Headed by Bianca Tuovi, the theme of the show was fresh, sporty and old school with a pop of colour to tie in with Zandra's vibrant, playful SS16 collection. In keeping with the sporty look, the models had their hair swept up into a sleek, high pony tail sitting on the crown of the head and slightly off centre – inspired by the Croydon facelift. The pony tail was then given shape to keep it defined and more feminine as well as resembling Zandra's swiggle. Finally the look was finished off with a brightly coloured head scarf wrapped around the pony tail.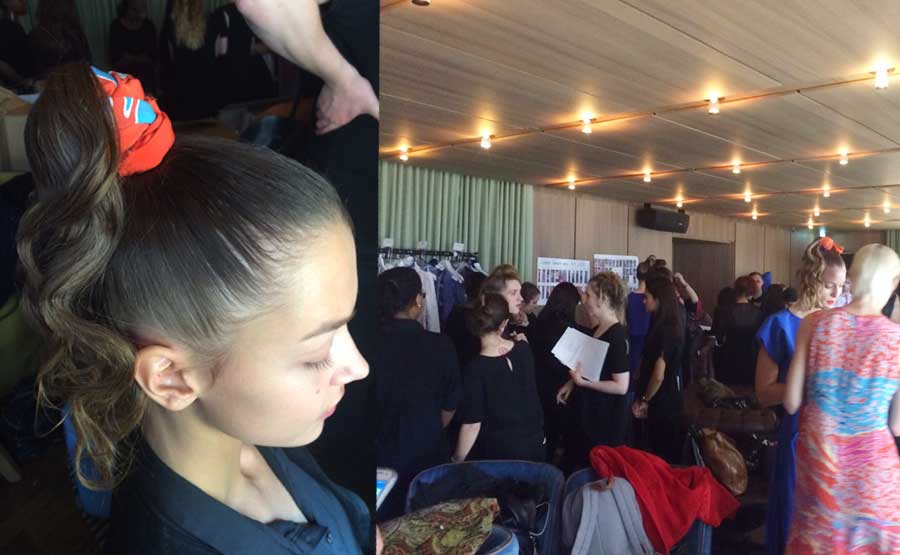 Ong-Oaj Pairam SS16
Headed by Cristiano Bascio, the theme was glamorous hair to reflect Ong-Oaj Pairam's collection. A lot of silk was predominately used in the collection so the hair had to be kept sleek and lustrous looking. The models hair was put in a middle, not too neat parting with sections of their hair tonged towards the face. The curls were then gently brushed out to give the overall look a natural but still glamorous feel.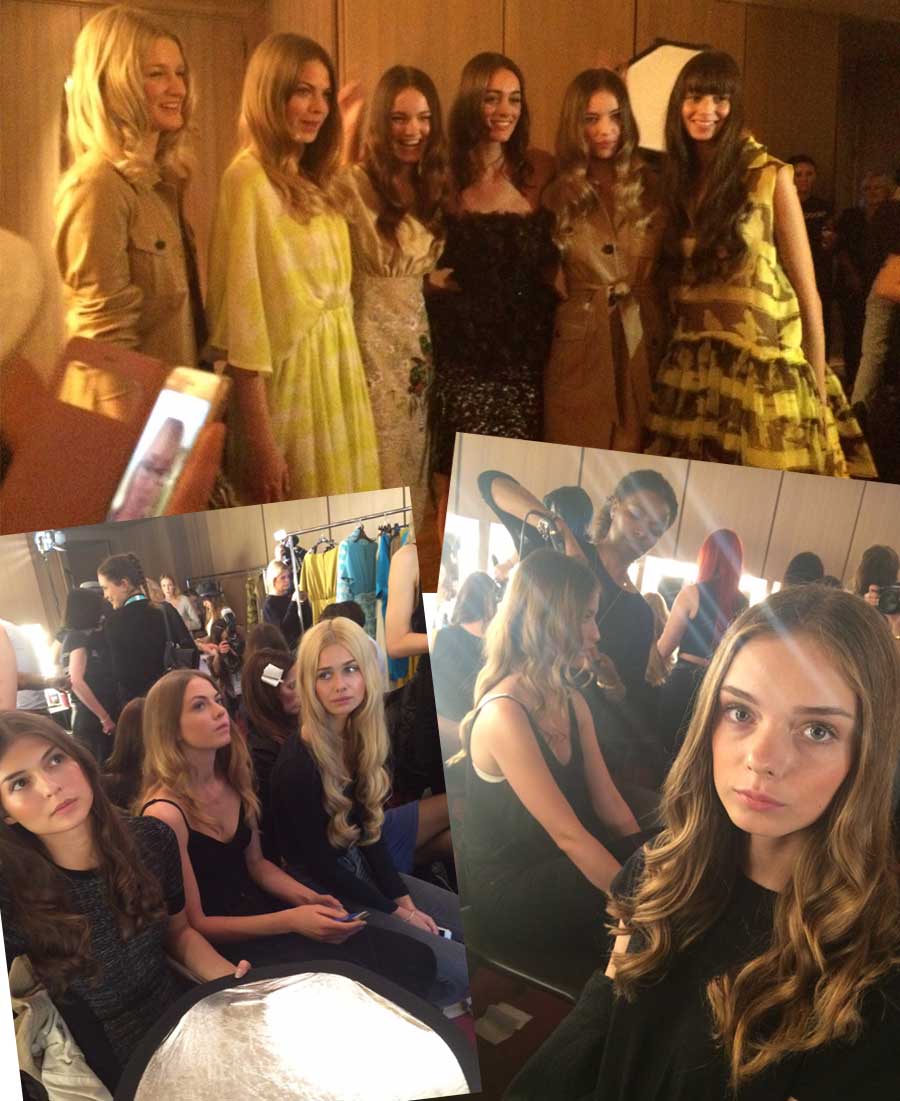 Gyunel SS16
Headed by Adam Reed, he called his concept 'band of outsiders'. The main concept was to braid the hair without braiding and with the use of minimal products. Each model had different sectioning patterns designed to create symmetry and geometry so each model had a bespoke hairstyle. To create the braided effect, elastic bands were used to secure the hair in different sections which created intricate designs and were then embellished with silver rings. L'Oreal Tecni.ART Pli was then used on the finger tips to create some definition on the braid.