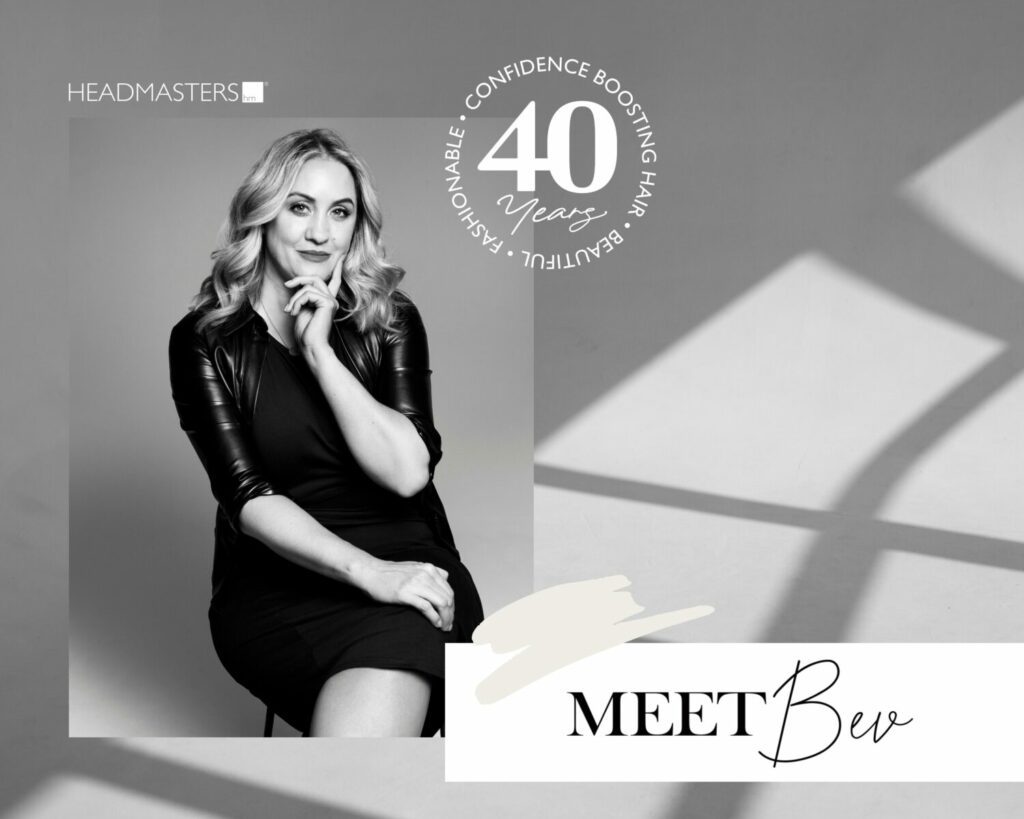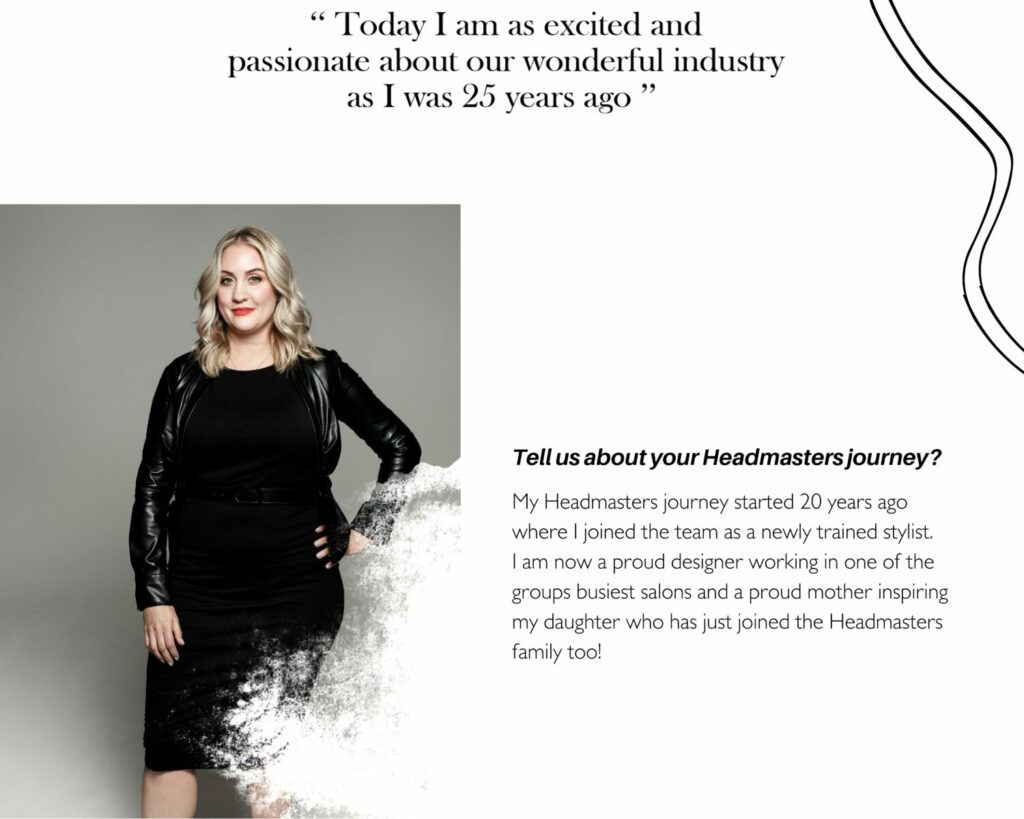 Why did you choose Headmasters?
I chose Headmasters because of their great reputation, their continued investment in us and the flexibility they allow to fit in with my family.
What are you loving the most being back to Headmasters?
I am loving being part of the team, the camaraderie that brings and also bouncing ideas of each other.
What do you love most about your job?
The thing I love most about my job is the people and by that I mean the clients, I get to meet such a variation of people during my day. One minute I could be with an actress and the next a stay-at-home mum.
What has working at Headmasters changed in your life?
Being part of Headmasters has given me the confidence within myself professionally. It has given me new skills, and made me feel part of a team.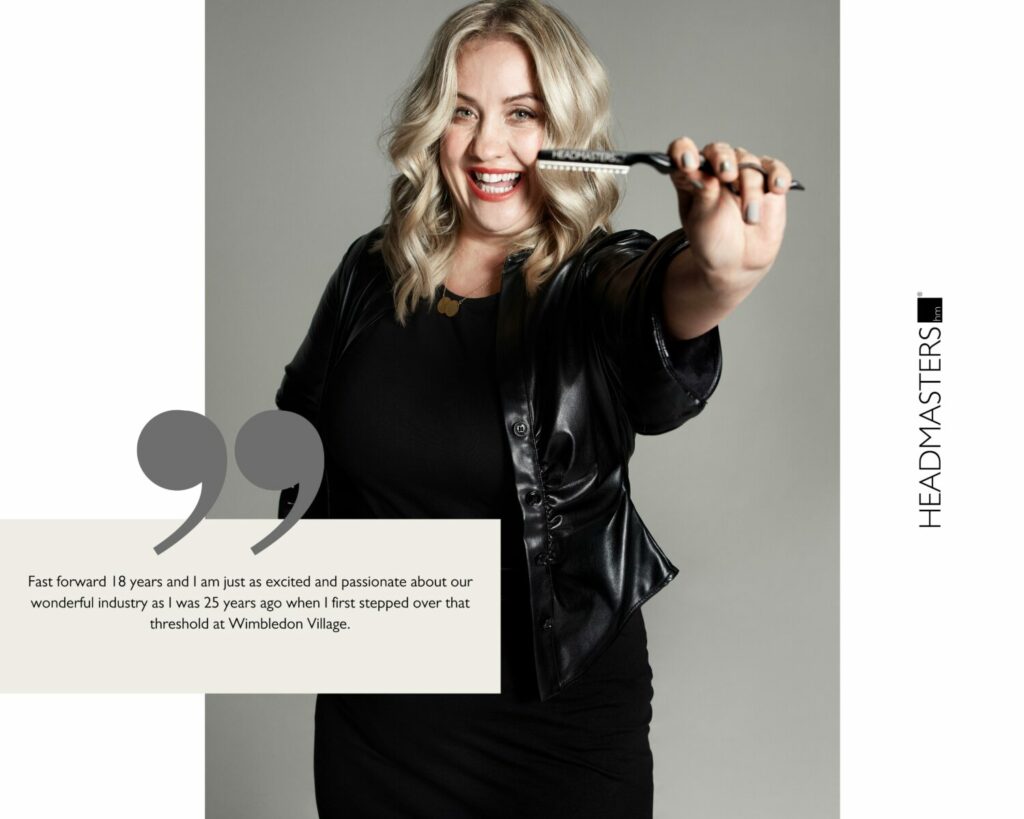 Designer at Headmasters Flagship salon Wimbledon Village. Bev started with Headmasters as a newly qualified hairdresser in 1997 and worked her way up to Master hair Consultant. In 2003 having gained her assessing and teaching qualifications, she left to have her family. Fast forward 18 years and she is back with the company working part time at Headmasters flagship salon. She is so passionate about the company that her daughter has already joined and is currently doing her apprenticeship.
Meet more of the team