The BRAND NEW GHD Duet has landed at Headmasters. This new revolutionary tool is going to be a must have in your at home hair kit. The clever people at GHD have achieved the impossible. The first 2-in-1 hot air styler that transforms hair from wet to styled, with no damage.* I know, sounds impossible right? But by taking 21 years of heated styling and drying expertise and combining the science of convection and conduction, ghd has created breakthrough AIR-FUSION™ technology.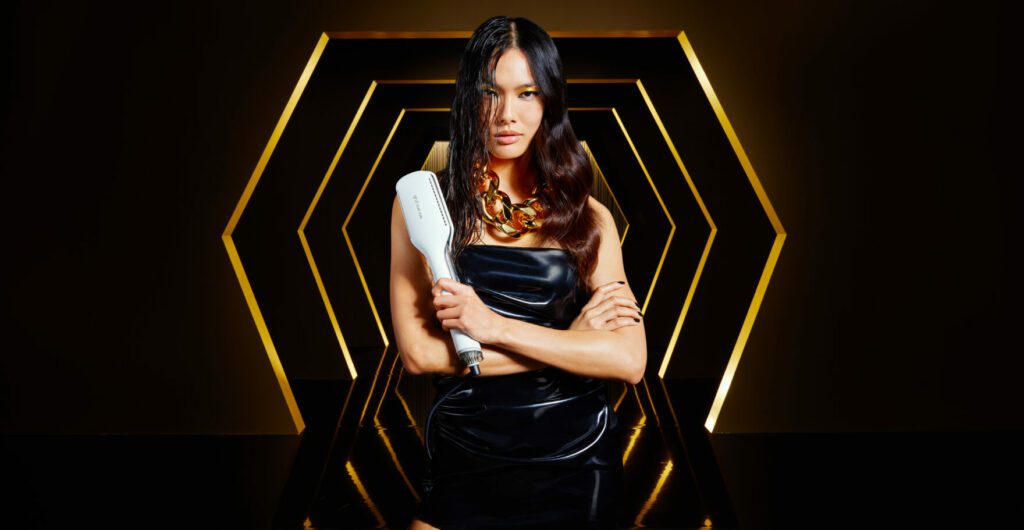 WHAT IS AIR-FUSION™ Technology?

AIR-FUSION™ technology brings together the power of air flow and the performance of
actively heated styling plates to deliver a SLEEK, SMOOTH & GLOSSY style. DIRECTLY FROM
WET HAIR, with NO DAMAGE.*
Featuring a unique ghd styling chamber which combines state-of-the-art internal airflow
aerodynamics with 4 smart low-temperature plates, ghd duet style efficiently dries and styles
hair simultaneously, with faster styling and superior hair results.
EXPLORING SHINE SHOT MODE
The touch of a button transforms the tool into a ghd styler (with airflow stopped) working at the optimum styling temperature of 185°C, for when hair is already dry and simply needs styling. Designed to boost dried or second day dry hair with 2x more shine and 3.5x more hair alignment for smoother and
instant frizz-free hair.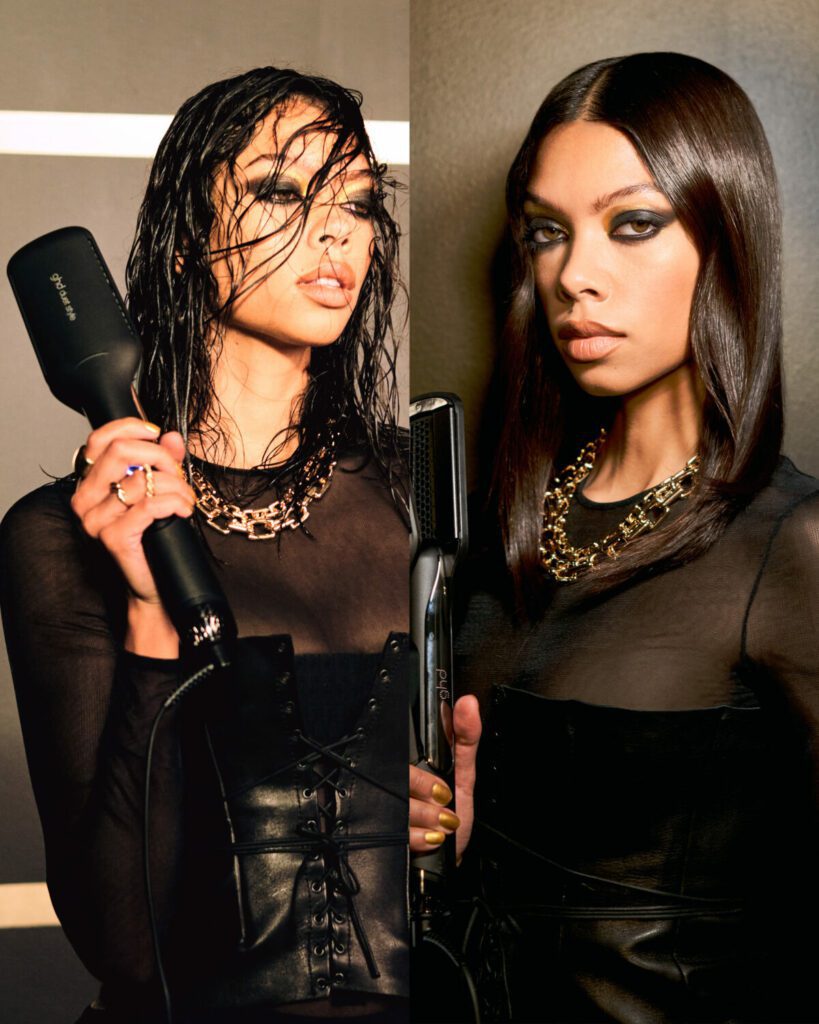 STEP BY STEP:
1 – WET
Start with freshly washed towel
dried hair
2 – HOLD
Section the hair and place duet
style at the root for 2-3 seconds
3 – PACE
Glide down the hair from root
to ends and repeat till dry
4 – SHINE SHOT
On dry hair only use shine shot
to perfect your look
ADD EXTRA HEAT PROTECTION
Developed in conjunction with ghd duet style, to guarantee the best performance,
NEW ghd Sleek Talker (RRP £35.00, available at Headmasters salons) is a wet to sleek styling oil with heat protection that helps smooth, soften and replenish hair, maximising heat styling performance for long-lasting professional results.

Made with the ghd heat protection system – this advanced formula is the perfect power couple for wet to sleek styling with ghd duet style. Expect a beautifully sleek and smooth finish, with 25% longer-lasting frizz control and 4X more hair alignment, for hair softness & smoothness.
TRY BEFORE YOU BUY!
Interested in trying it for yourself. The GHD Duet Style (RRP£379.00) is available to purchase at Headmasters and our stylists will show you how to use it before you purchase so you can be sure it is the right solution for you and your hair styling ambitions.
*No thermal hair damage detected after 4 passes in wet to style mode vs. naturally dried hair.