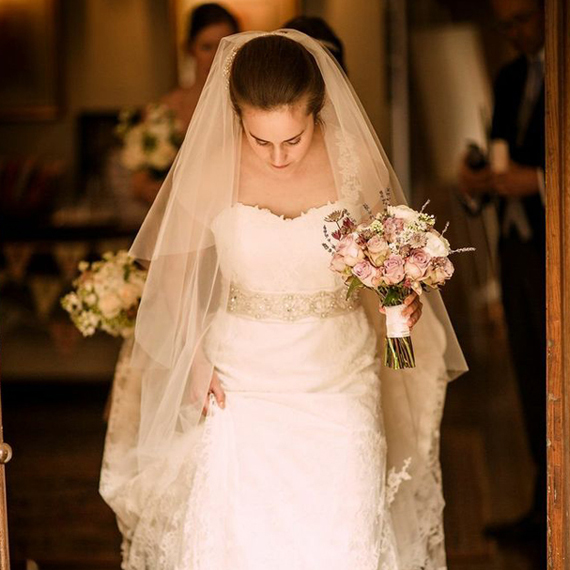 15 Aug

Picture Perfect

Freelance journalist and former InStyle Magazine beauty writer, Natalie Gough, takes us through her journey to achieving the perfect Bridal hair – as styled by Suzanne Alphonse from the Headmasters Pro Artistic Team…

As any bride knows, wedding planning is filled with hundreds of decisions, with one of the most important your big day 'do. Most brides recommend a glam version of your usual hairstyle – if you love an up-do, this isn't the time to try flowing long locks! But above all, you need a look that will see you through a long day of tears, speeches, champagne and partying.

Luckily, I had the amazing Suze Alphonse from Headmasters on hand to whisk away any pre-wedding hair nerves, and to create my big day look.

Initially I had thought I would go for loose waves, but after choosing my dress – a lace fit and flare number complete with long cathedral veil – I knew that an up-do would be better suited to my dress, and would help me to feel more like 'me' on the day.

At my first meeting with Suze I took pictures of my wedding dress, plus snaps of my three bridesmaids, and a few inspiration shots I found online, like this dreamy up-do as seen on the oh-so-gorgeous Jessica Alba.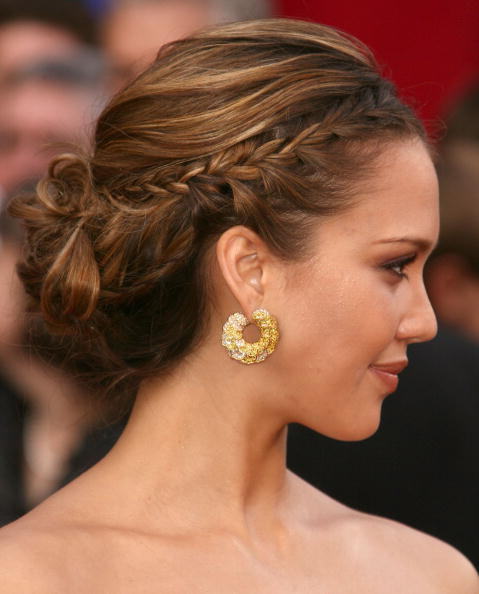 After several hair trials (handily, Suze was available after work and at weekends), we decided to work tiny plaits into my look a la Alba, and opted for this ladylike up do.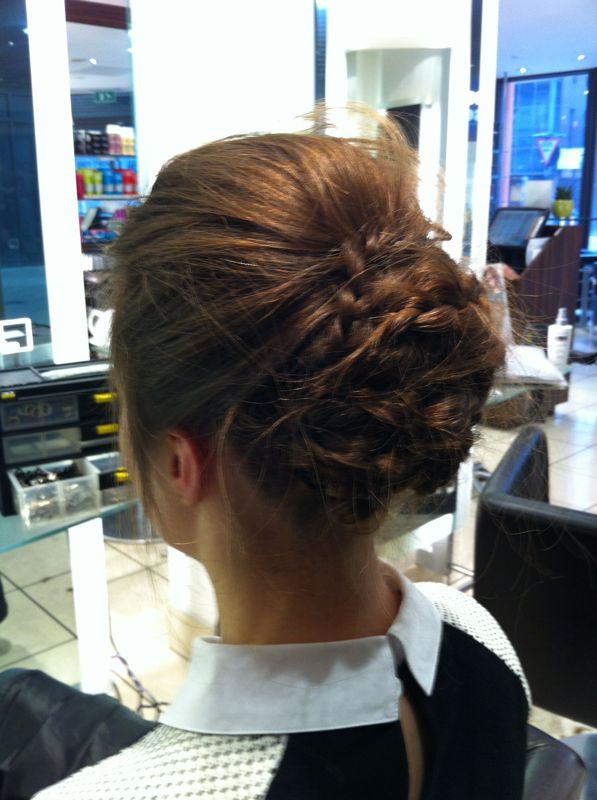 …Although this half-up-half-down hairstyle came a close second!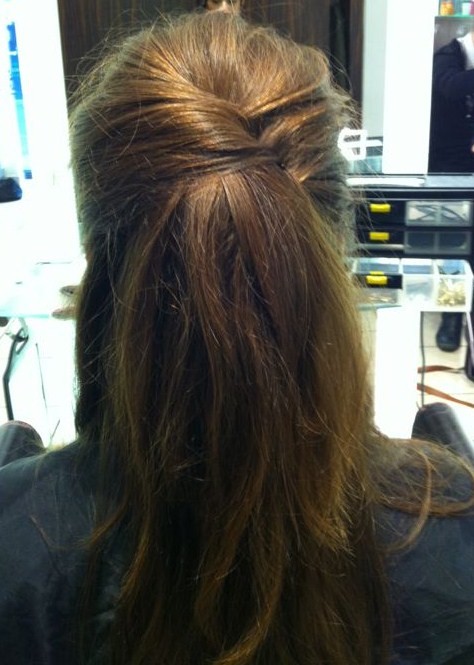 Finishing off Suze's work with pearl tipped hairpins from Hermione Harbutt, the look was perfect for my wedding day, and fitted in so well with our vintage glam theme and pastel tone palette.
And if my hairstyle wasn't enough, Suze created three different looks for my bridesmaids, working with their different hair types, as well as their dusky pink dresses, ivory shoes and bouquets, and the glitzy embellishments I had bought for the their hair.
And the result of all of this? One very happy bride, three beautiful bridesmaids, and a totally magical day.