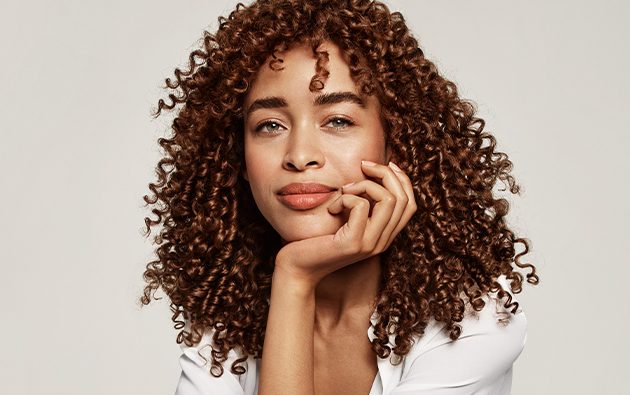 Understandably we are all getting excited at the prospect of reopening this April after what seems like an eternity in lockdown! We have been receiving quite a few questions from clients regarding the process of rebooking your appointments and what to expect. So here are some of the most frequently asked questions which we hope will be helpful to you.
Q: When can I rebook my cancelled appointment?
A: If you had an appointment that was cancelled during lockdown you will receive either a phone call or an email with a unique booking link to reschedule your appointment within the next few days.
Q: I didn't have an appointment cancelled, but I did join the Priority Booking List, when can I book?
You will be contacted either by phone or sent an email with a unique booking link after those who did have an appointment cancelled have been contacted.
Q: When will your booking centre be open?
A: Our booking centre will open to general bookings on the 5th April. Online booking will also be available from this date at selected salons.
Q: Why can't you open your booking centre earlier?
A: Our booking centre staff remain on furlough, upon return they will need time to reschedule cancelled appointments and those on the Priority list. After that then general booking lines will be opened to all. If you are subscribed to our mailing list you will receive an email when the booking lines open. If you are not currently subscribed but would like to be then you can subscribe at the bottom of this page.
Q: I had an appointment booked after the 12th April, do I need to confirm this?
A: If you have an appointment already booked after the 12th April it will go ahead as planned and there is no need for you to phone to confirm. Just turn up at the time booked!
Q: Are there still going to be safety measures in place?
A: Yes. The same measures that we had in place prior to this last lockdown, will be in place when we re-open. You will still be required to wear a face mask and our staff will still be in masks/visors and will be continuing with all our cleaning protocols. We also ask that you continue to attend your appointment on your own* to help us manage social distancing. Please revisit our Covid-19 page to remind yourself of all of our measures before visiting us.
*If you require a carer to attend your appointment this will of course be accommodated. Please inform us when you book so that we can ensure we have the space for them to wait.
Q: Will there be any changes to my appointment times?
A: If you have had an extended time between your colour appointments it may be necessary for you to book for a longer service to ensure that your stylist has the time required to carry out your appointment. For example, if you usually book a regular root regrowth tint, you will need to book an extended re-growth tint on this appointment. We also recommend that you book a toner if you have Balayage or Highlights, even if you don't usually have one, as this may well be required on your mid-lengths and ends due to the length of time between appointments.
Q: Will I be able to book on-line as usual?
Promotional services, packages (such as MeDay Makeovers) and Children's cuts can not be made on line. If you require any of these services please call to make your appointment. If you can't find the service that you want to book please do not make a booking for an alternative service and then ask to alter it later as this may not be possible and may have to be re-scheduled. Please call to make a booking if you can't find the service online. Some salons are also not currently able to take online bookings and these are Cobham, East Sheen, New Malden, Reading, Walton, West Hampstead, Windsor, Woking or our academies.
Q: Will all your services be available when you re-open?
A: Unfortunately children's cuts for under 16's will be suspended for the first 4 weeks upon re-opening. This is due largely to the fact that we require all clients to come unaccompanied to the salon* and we expect it to be extremely busy in the first few weeks. Some of our promotional packages, as they are subject to availability, will be limited over the first few weeks whilst we attempt to reschedule clients.
Q: Will you still be doing donation hair cuts for the little Princess Trust.
A: Yes, we will be resuming that service from the 10th May so if you would like to donate your hair – please book ahead and let it grow just a few weeks longer – remember that if it is over 12 inches being donated then we carry out the cut and blow dry for free as a thank you for your generous donation.
Q: Are you giving special discount to NHS workers?
A: VIP discount will automatically be offered to all NHS staff (upon presentation of NHS staff badge).
Q: Are you increasing your prices?
A: Although we usually increase our prices each year, we will not be increasing our prices this April. We would also like to remind you that we also do not place any charges for PPE and that VIP discount will still remain in place.
We understand that this lockdown as been longer than initially anticipated and that you are keen to be able to get your hair done. Our teams are really excited to be able to welcome you back, and we will endeavour to get you all booked in as soon as we can. We would like to thank you in advance for your patience with our booking and reception teams.