This summer and festival season, experiment with your look and go for a fancy and fresh new style. From Surfer Waves to Double Buns, Braided Buns, Double Dutch Braids find the ultimate festival hairstyle inspiration and learn about top Summer & Festival tips from our Colour Ambassador Sian Quinn.
1. Braided Buns
This is a cute way to get your hair out of the way while your dancing away at a summer music festival, splitting your hair down the middle to the nape, use a sectioning clip to mind one side out the way while you start, pro tip is lean right forward while you braid so your arms don't get too tired! Secure the braid with a band and then a pony from the front and simply twist hair into a bun and pin. So simple!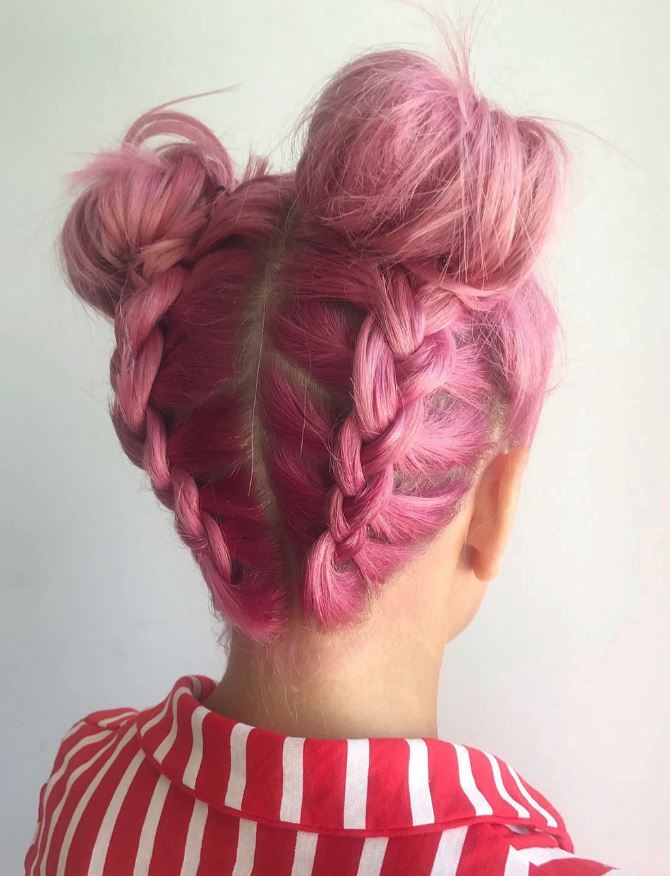 2. Hot bandana hairstyle
We love using accessories in hair, this playful, feminine knitted look is created by twisting hair in with a silky scarf. It's a great way to extend having to wash your hair too, perfect for day 2 or 3 after shampooing.
Inspired by stylecraze.com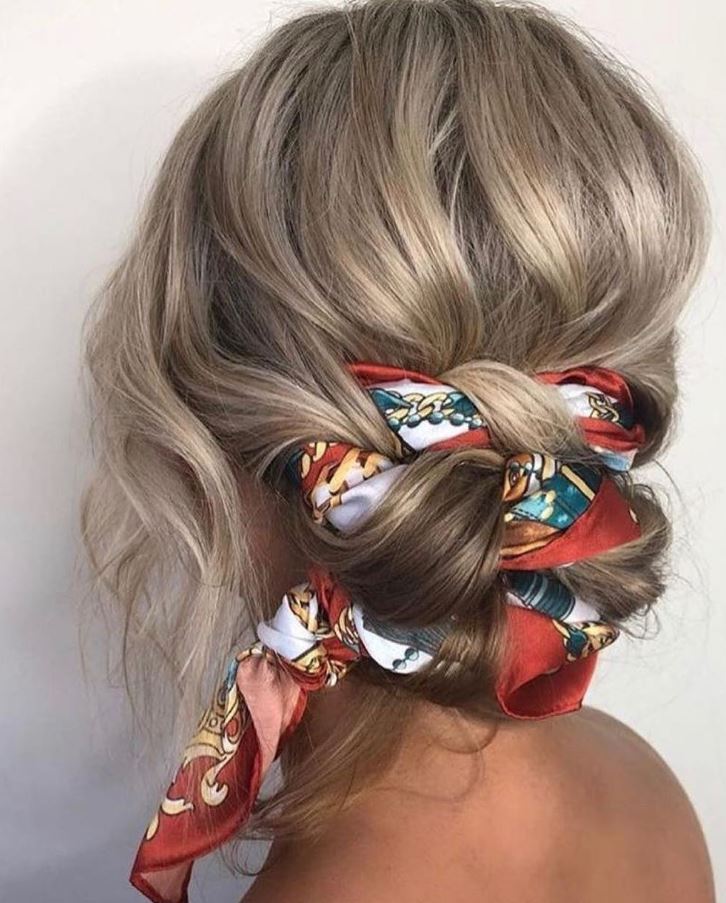 3. Top shades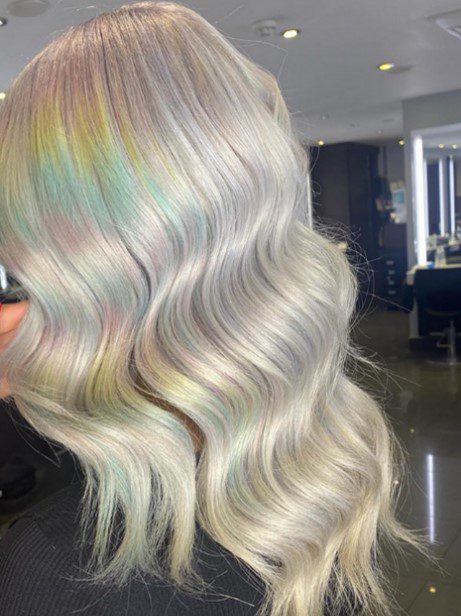 Pantone launched their 2022 shade of Very Peri, and we can see that hues of periwinkle, violet, mauves, and reds are becoming increasingly popular for a fashion statement. Ask your stylist about Pulp Riot hair colours to get that Very Peri look.
4. The return of the Bob
The bob was one of the key post lockdown trends that is set to stay "The bob is one of my favourite haircuts and is the staple
of both the catwalk and the salon" says Headmasters Creative Director, Andrew Barton. It really is the LBD of haircuts! It is all in the tailoring and consultation and can be adapted to suit any face shape, hair type or texture. Worn sleek or with a wave or curl, it also gives you versatility within your own home styling.
Created by Lauren at Headmasters Reading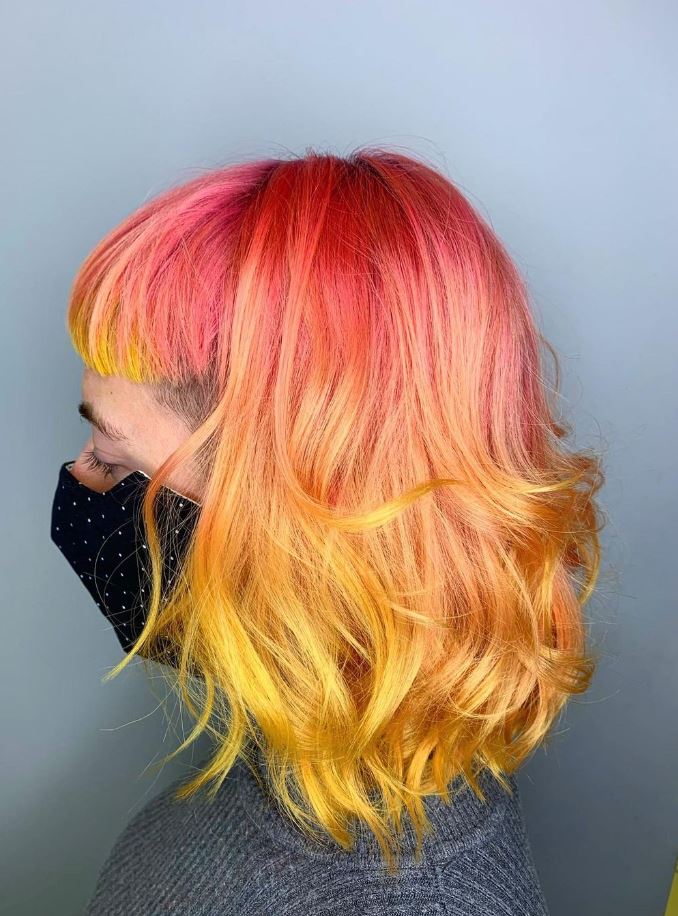 5. PIN & BRAID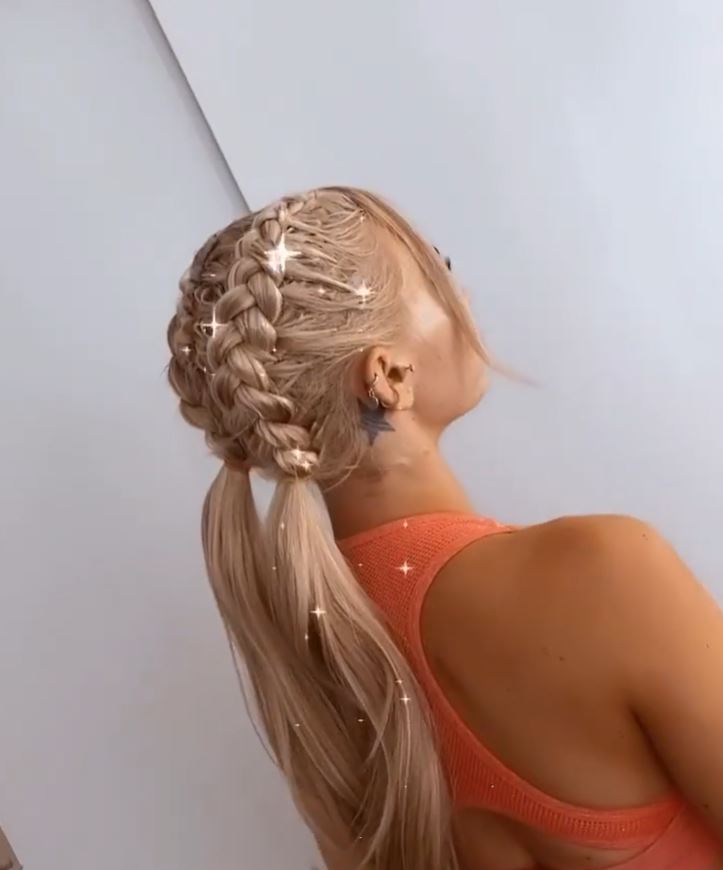 Simple but effective! We love seeing braids around during summer, not only does it look adorable but it will keep you cool during the hot summer days, once you have your braid in, before you secure, start at the bottom and gently pinch out the edges to create a fuller effect which gives the illusion of thicker hair. Leaving some hair out around the face is very flattering and helps to soften the whole look.
Created by Grace at Headmasters Esher
Get inspired by Headmasters…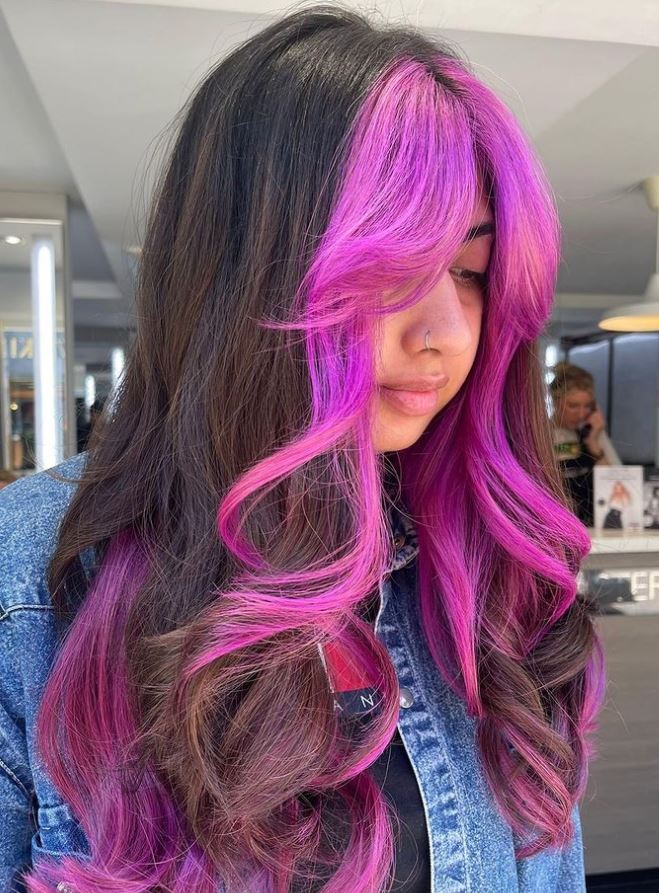 Now is a great time to re-assess your hair colour and style and Headmasters provide complimentary consultations to anyone wanting to have a change and embrace one of the new 2023 hair trends.