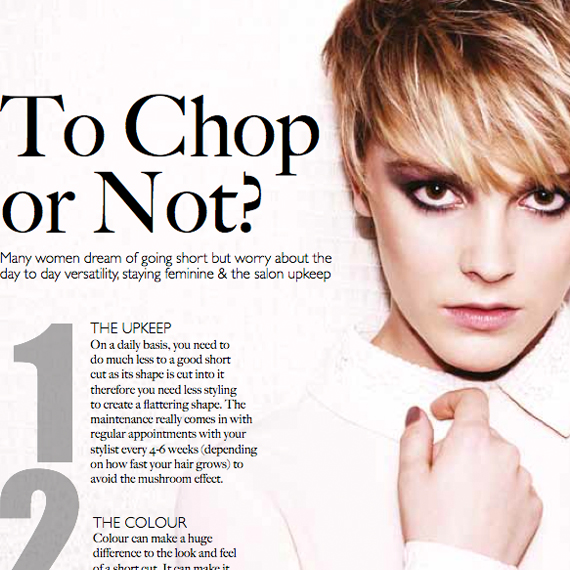 16 Apr

TO CHOP OR NOT?

Many women dream of going short but worry about the day to day versatility, staying feminine and the salon upkeep. We have collated the best tips that will banish these worries and also have expert advice from Headmasters Art Director, Jonathan Soons.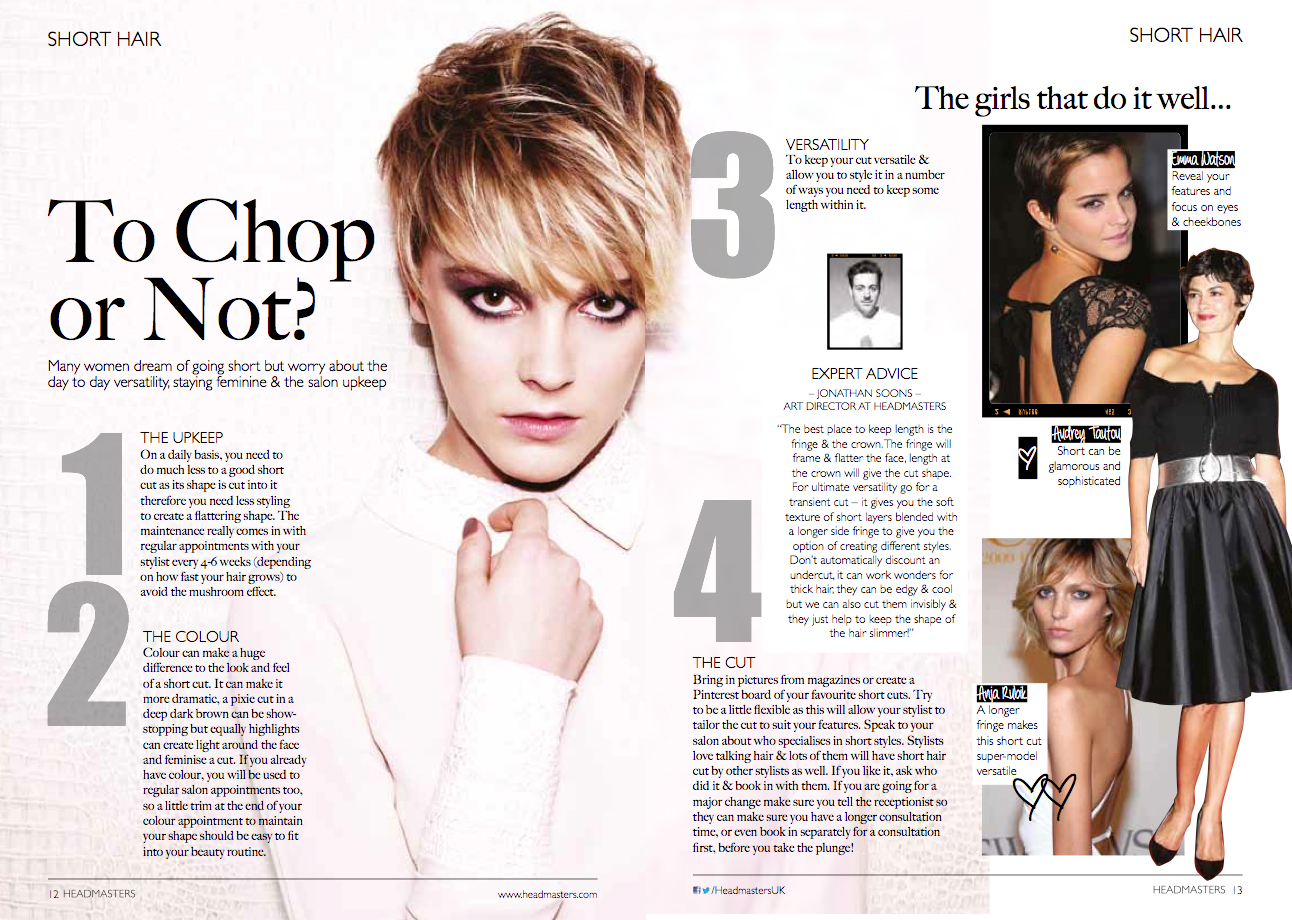 THE UPKEEP
On a daily basis, you need to do much less to a good short cut as its shape is cut into it therefore you need less styling to create a flattering shape. The maintenance really comes in with regular appointments with your stylist every 4-6 weeks (depending on how fast your hair grows) to avoid the mushroom effect.
THE COLOUR
Colour can make a huge difference to the look and feel of a short cut. It can make it more dramatic, a pixie cut in a deep dark brown can be show- stopping but equally highlights can create light around the face and feminise a cut. If you already have colour, you will be used to regular salon appointments too, so a little trim at the end of your colour appointment to maintain your shape should be easy to fit into your beauty routine.
VERSATILITY
To keep your cut versatile & allow you to style it in a number of ways you need to keep some length within it.
THE CUT
Bring in pictures from magazines or create a Pinterest board of your favourite short cuts. Try to be a little flexible as this will allow the stylist to tailor the cut to suit your features. Speak to your salon about who specialises in short styles. Stylists love talking hair & lots of them will have short hair cut by other stylists as well. If you are going for a major change make sure you tell the receptionist so they can make sure you have a longer consultation time, or even book in separately for a consultation first, before you take the plunge!