20 May

Victoria Beckham #fightthefrizz

There's nothing more annoying than going away and suddenly your hair not doing what you want, which is exactly what happened to style icon Victoria Beckham during her recent trip to Singapore. With such a humid atmosphere her normally super shiny locks were much more frizzy and while we liked the effect (the curls are cute) we've asked Ollie Blackaby, Artistic Ambassador to give us 5 simple steps to limit humidity nightmares.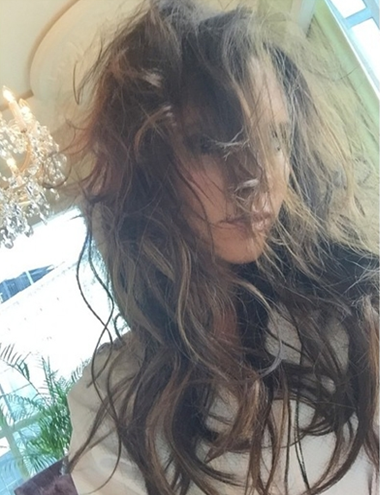 1. If you know humidity is an issue invest in a shampoo and conditioner specific for limiting frizz – we love the new Redken range, Frizz Dismiss, it's the first defence against moisture in the atmosphere- there is also a styling cream and spray, ideal for travelling abroad.
2. Nothing beats a professional blow-dry, ask your stylist to use an argon oil based serum, as it will help place a barrier on the hair, protecting the cuticles.
3. A good tip is to wear your hair in a simple pony or an up do, keeping the hair away from the neck, it will stop you getting too hot and heating up your hair.
4. Also, the less you play with your hair the better, an alice band or a braid around the hair line will hold those small flyaway hairs in place, as they are always the first to go!
5. Be gentle when drying your hair! Rather than rough drying you hair with a towel, squeeze the towel around the hair to soak up excess water, it will cause less disruption to the cuticle. Immediately apply a serum before blow-drying it will help to smooth.