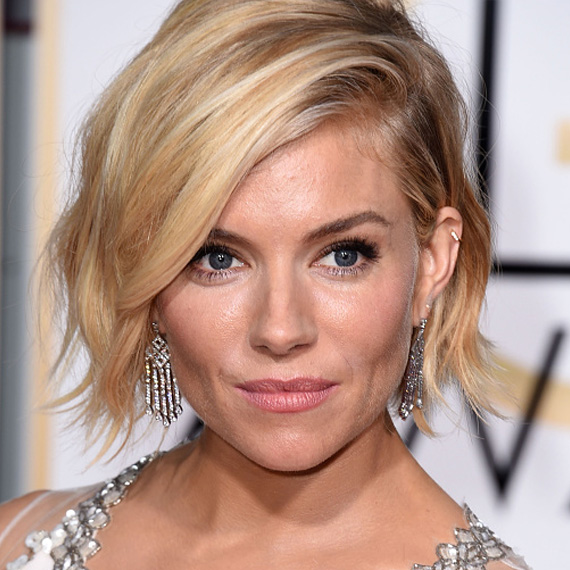 12 Feb

The Beauty of the Bob

The bob has made a huge comeback this season and there's no two ways about it – we have all been in a dreamy haze over Sienna Millers new bob. Already we have seen Sienna coveting many different looks with her new bob, quickly diminishing the idea that the longer your hair, the more styling options you have!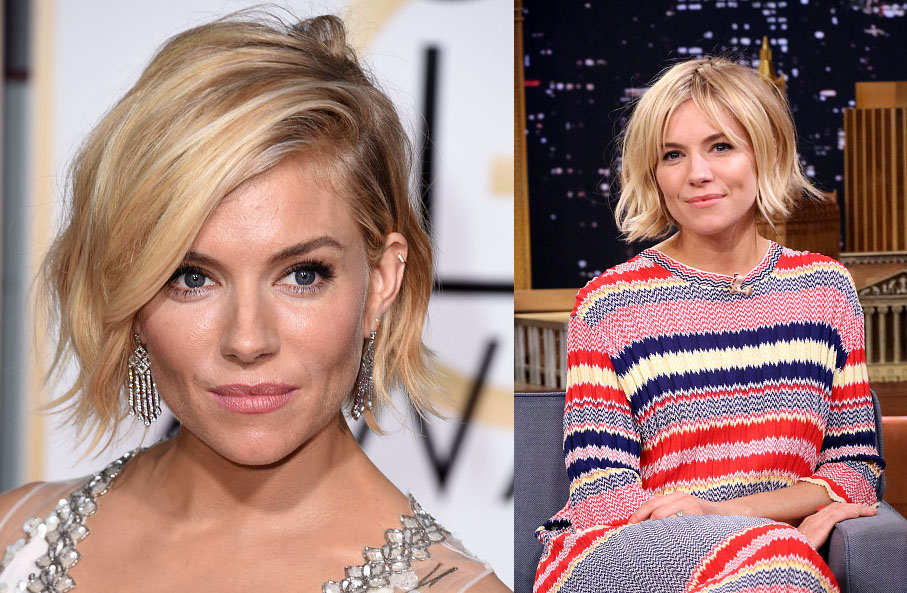 Headmasters Art Ambassador, Gareth Williams, gives us styling tips on how to manage these looks and what styles to go for to suit your face shape:
"Sienna Millers new hair is the epitome of all bobs. The key to this look is versatility, a minimalist approach to styling and a pair of tongs. To get the relaxed look, you'll need to make sure your hair is in good condition. Invest in an indulgent treatment like, Kerastase Elixir masque – it's a must have for conquering the battle that winter strains on the hair.
To get the look:
1. On freshly washed hair, apply a 10p size of Kerastase Nectar Thermique. It will protect your hair against the heat and provides the hair with glucose so it won't look tired and dull. Blast the hair dry just using your hands.
2. Now spritz L'Oreal Techni Art Constructor throughout and chose your parting. If you have an oval face shape you can place it anywhere, but to get Sienna miller's asymmetric look, look at your eyebrow and start your parting at the end of the brow. You can then tuck this behind the ear which is a simple way to open the jaw line and cheek bone area. If you have a square face shape, then place the part in the middle, this will give the appearance of a softer shape!
3. Next take a pair of medium size tongs and wrap the hair around once, leave the ends out and hold for about 10 seconds keeping the tongs open. By keeping them open, you'll increase movement which lends itself to the relaxed feel. Repeat this process throughout the hair, taking random sized sections. Top tip: start the tong at key facial features, i.e. the eyes, cheek bones and lips!
4. Finally grab a light oil, L'Oreal Mythic Oil is my current favourite, a quick pump and shake the tonged hair out and you'll be as perfectly polished as sienna!"
Still not sure about going for the chop? How about compromising and trying out a 'Lob'. We have seen recent celebs such as the beautiful Rosie Huntington Whiteley and Alexa Chung try out this look. By incorporating softer layers through the cut will makes it ultra feminine and glamorous.