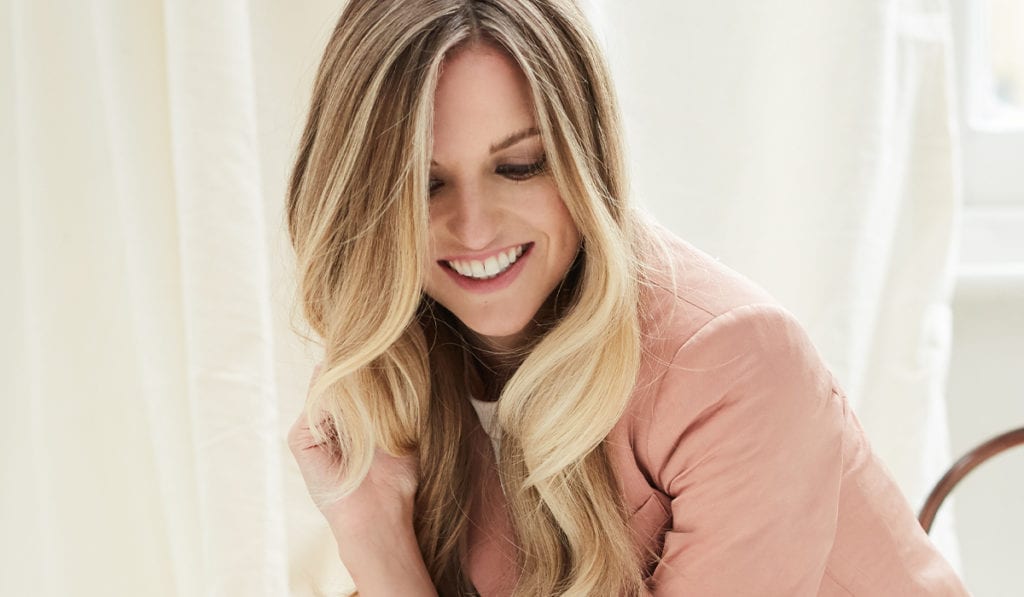 Maude Hirst is an actor turned mindfulness teacher (known for her leading role on the History channel's VIKINGS), Maude Hirst is the Founder of the bespoke mindfulness company EnergyRise: on a mission to find a unique path into mindfulness for everyone.
What does the word confidence mean to you?
To be fully accepting of exactly who you are. Finding perfection in your imperfections.
How would you describe your personal style?
Classic, comfy with a hint of vintage (oh and often found in yoga clothes these days)
Do you feel that the beauty industry is now more inclusive of real women?
Yes. I feel there has definitely been a shift recently for real women to shine through, but I think there is still work to be done. People from all races, sizes and gender preferences need to see positive role models that reflect them in the industry. It seems to be heading in the right direction though and that is very exciting.
What did you enjoy about working on the Headmasters campaign?
I loved the whole experience – from choosing my new colour, to the lovely vibe in the Headmasters salon and then the shoot, where I was made to feel confident and playful. I also love the idea of bringing real women and what they have created into the campaign, so it becomes much more than just a beauty campaign and becomes a source of inspiration.
Get the Look
Long Hair Glam Wave
A long length hair cut with seamless layers. An invisible layer was created to give movement and body throughout the hair without hindering the flawless colour. The Healthy hair micro trim is perfect for this look and removing remove all split ends from the surface. The finish is a classic blow dry with a wave going away from the face. Products used were L'Oreal TecniArt with Liss Control on the mid length and ends.