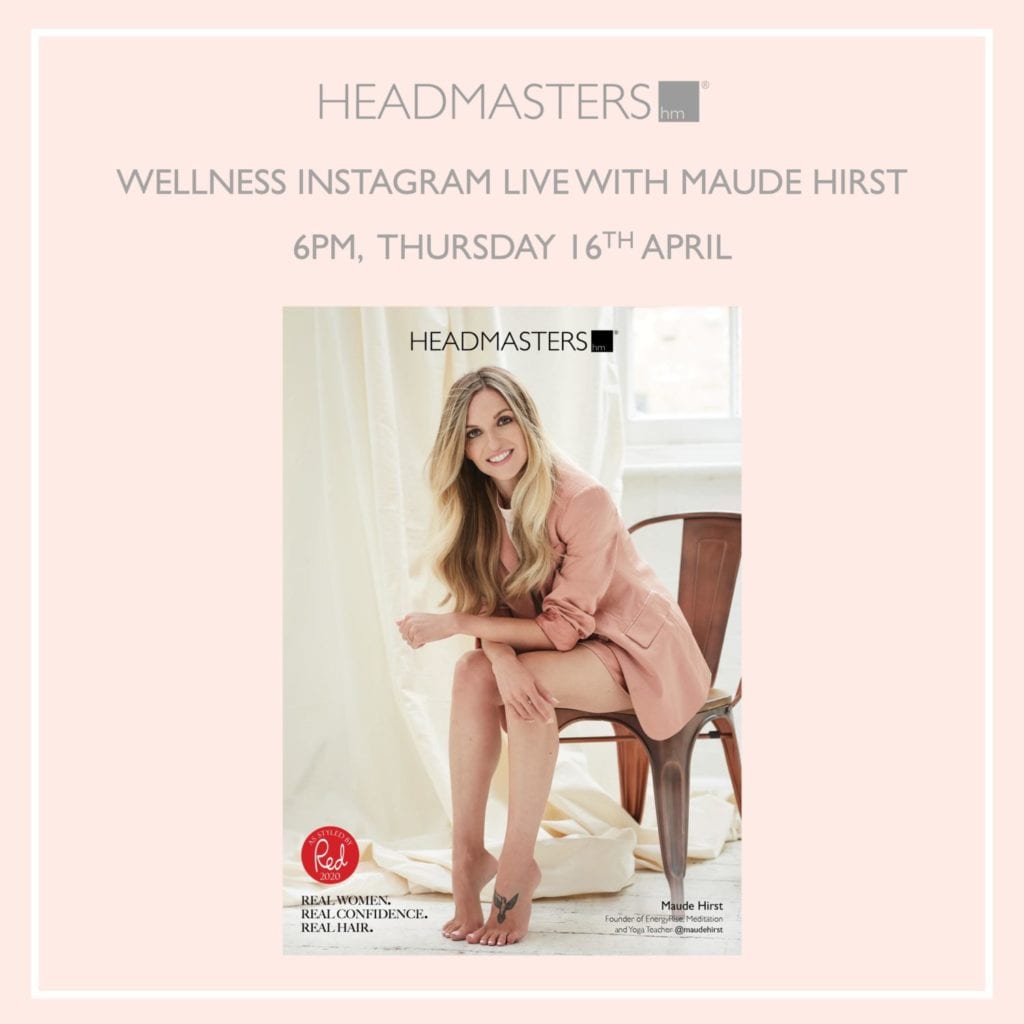 Join us on our IG Live at 6pm this Thursday when all-round wellness expert @maudehirst will be hosting a 30 minute Mindfulness Class. 
Maude will be guiding a short Calming Meditation to help you feel a sense of peace during these difficult, as well as talking through some breathing techniques.
Maude is also one of our inspiring models from our Real Women, Real Confidence, Real Hair campaign that celebrates empowering women leading the way in their industries. Maude is the founder of the bespoke mindfulness company @EnergyRise who are on a mission to find a unique path to mindfulness for everyone. 
#StayHomeSaveLives #IGLive #Wellness