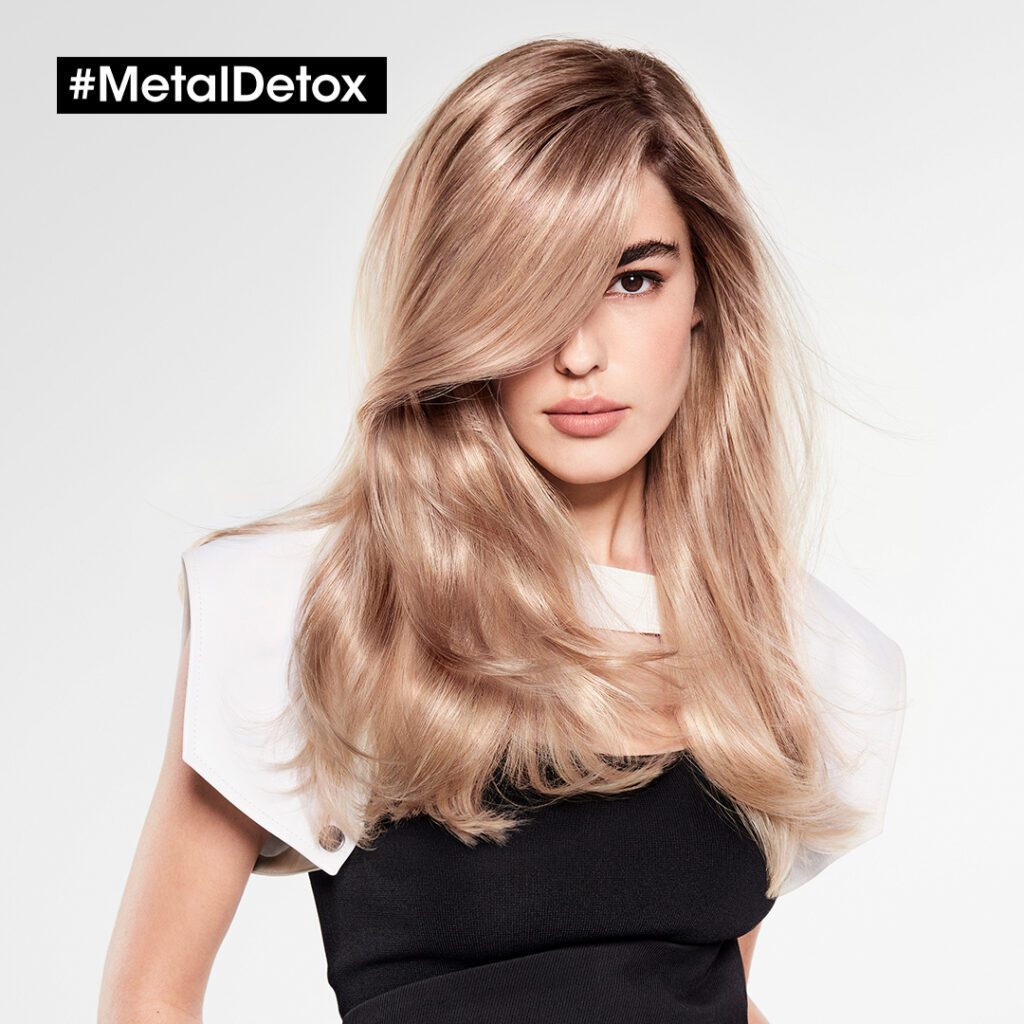 Introducing our latest pre-colour treatment, L'Oreal Metal Detox. Did you know copper deposits in the hair from hard water can cause breakage and uneven colour results. This 3-step in-salon treatment will help to perfect the colour result, leaving your hair soft and silky with less breakage.
Get a FREE Metal Detox in-salon treatment worth £16 when you have a colour service between 1st- 31st May 2022.
Ask your stylist at your appointment for more information.
Terms and conditions apply. Valid from 1st – 31st May 2022. Subject to availability. Only valid with a colour service