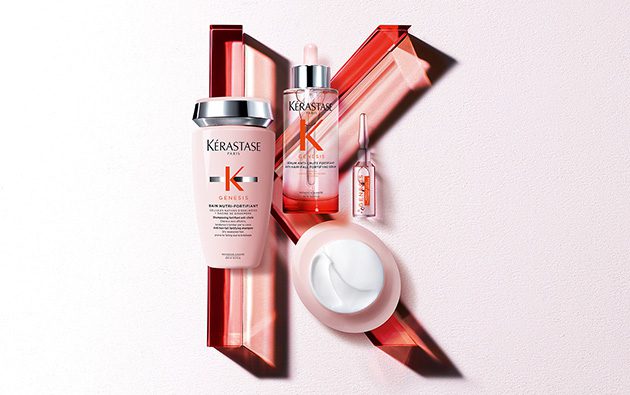 DUAL ANTI-FALL ACTION HAIRCARE
FOR WEAKENED HAIR PRONE TO FALLING
Introducing Genesis, the first dual anti-fall action haircare from Kérastase. Genesis addresses two of the causes of hair-fall; 1. Hair falling due to stress on the hair fibre and scalp 2. Hair falling from the mid-lengths due to breakage. With input from hairdressers, nutritionists and dermatologists, the brand has arrived at an advanced in-salon and at-home protocol to help reduce hair-fall due to breakage, to create a solution that is effi cient and pleasurable. As with all Kérastase rituals, Genesis offers a moment of self-care that enhances hair health and leaves you with a sense of well-being.

What is hair fall?
Hair fall is when significantly more hair than your usual hair fall is found in the hands, hairbrush, plughole etc. For example, when styling your hair you may find hairs breaking off in your lap or falling more often when using heated tools. You may also see this hair fall visibly in your hair with shorter areas in the hairline, crown or gaps in the base/length of your hair resulting in a more visible scalp through the hair.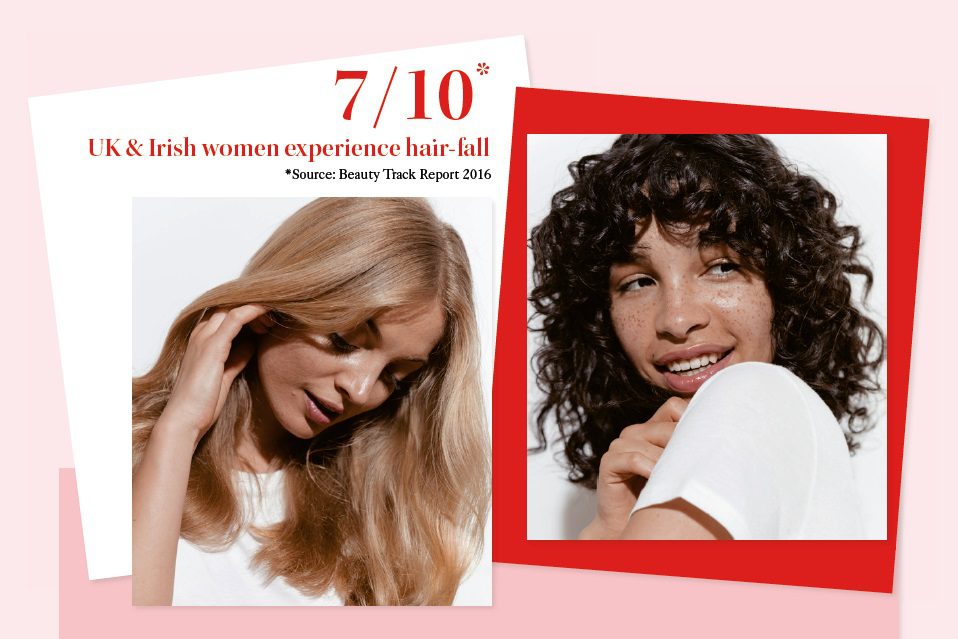 Why does hair fall?
Hair fall can be caused by a number of factors including stress, hormonal changes, diet, excessive heat styling/brushing, loss of elasticity from bleach, nervous twiddling of the hair and too much tension when tying hair back.
What's normal and when to take action?
It's normal to lose hair! In fact NHS guidelines suggest depending on hair thickness that it is natural to lose between 50-100 hairs a day but if you are concerned and start to notice a significant loss in density, more loose hairs on the clothes or in your brush or think your hair just generally has less body then it might be worth seeking some advice.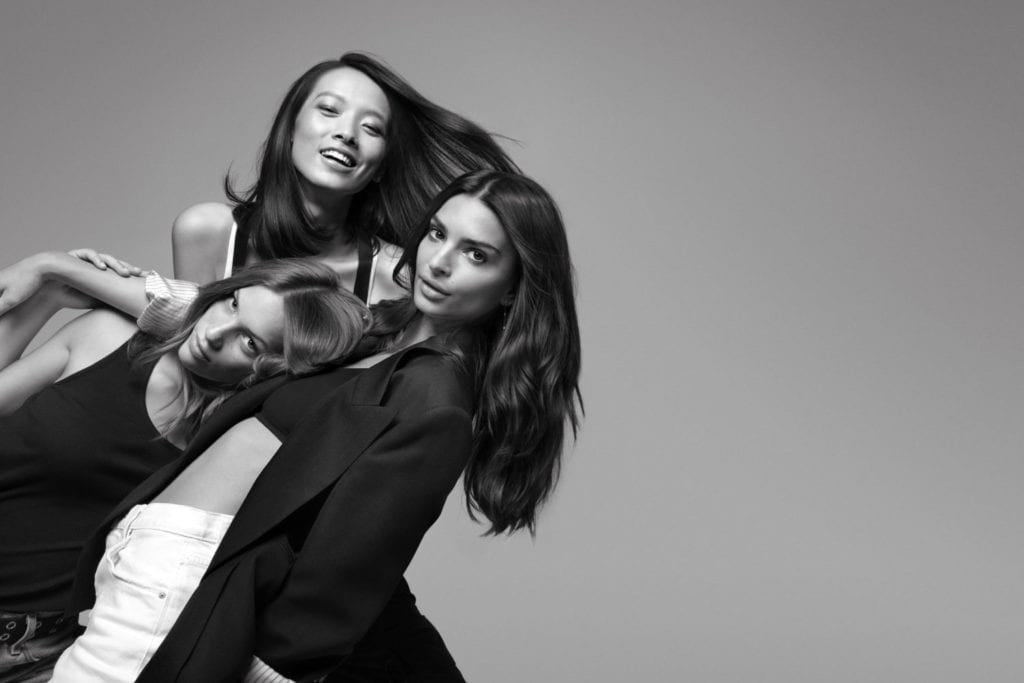 What can you do about it?
When hair fall becomes a real concern, jump start your hair care regime with a program dedicated to hair fall due to breakage such as the NEW Kerastase Genesis range. Talk to your Headmasters Stylist today for advice on the best routine for your hair type.
Always detangle hair gently using a brush like Manta
A healthy diet of fresh food and vitamins will always help care for your hair from within and check your iron levels with your GP, low iron can cause thinning hair
Heat protection always
Snag free hairbands
Try a silk hair wrap or even better a silk pillow case to avoid friction
Dedicate a time each week to do a hair mask – this will improve hydration levels and keep the hair shaft smooth and less likely to break
Discuss with your colourist ways of reducing any excessive colour that could weaken the hair
Regular trimming of the hair to prevent split ends travelling further up the hair
Hair fall tips and advice from our HM Creative Ambassador Clare Hansford
Check out our Genesis offer here
*Due to breakage. Instrumental test on Bain Nutri-Fortifiant + Masque Reconstituant + Sérum Anti-Chute Fortifiant or Ampoules Cure Anti-Chute Fortifiantes.