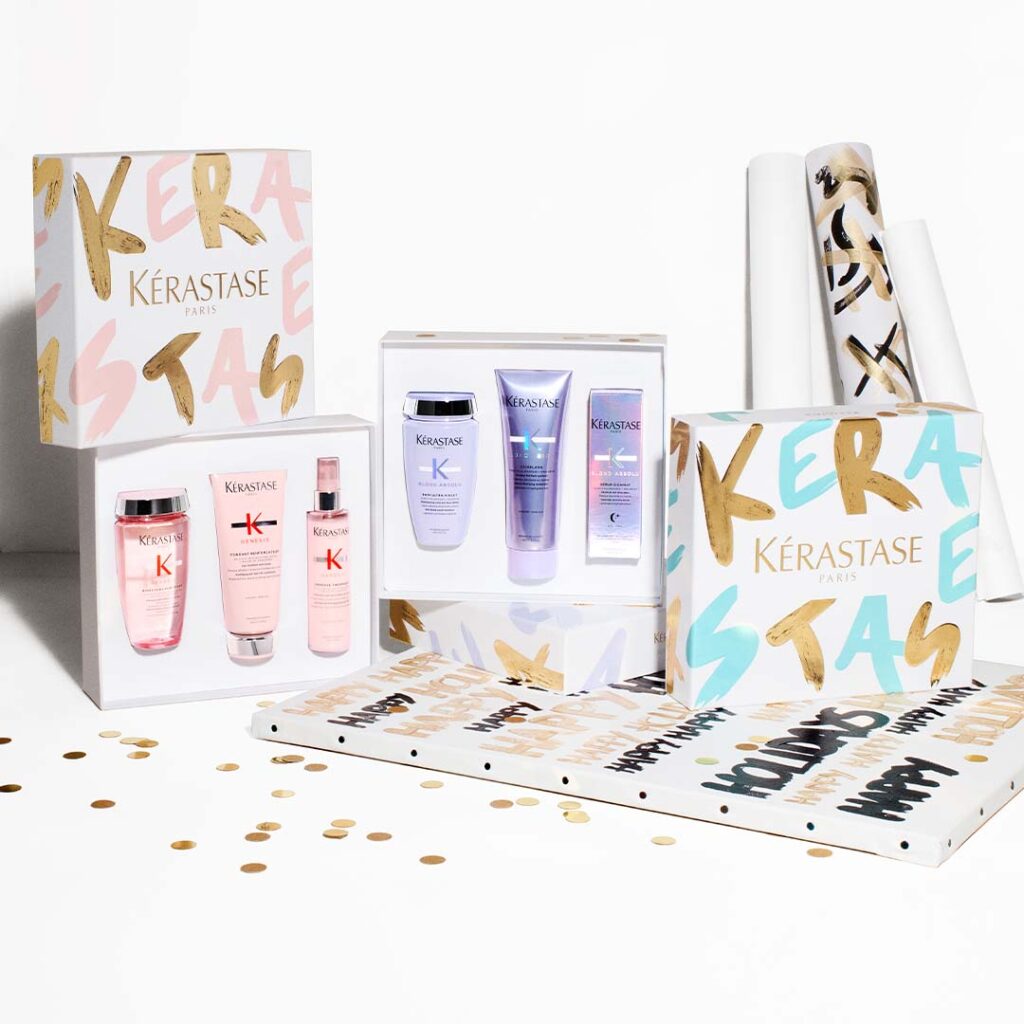 These special coffrets hold a trio of full-sized products from a range of your choice.
If someone on your list this Christmas is serious about haircare, or you just want to pamper them, the Kérastase luxury gift sets are the answer. Each gift set includes, a shampoo, conditioner and a blow-dry styling product. It's all packed up in a beautiful, luxury box with gold stamping and embossed feel. A truly beautiful gift.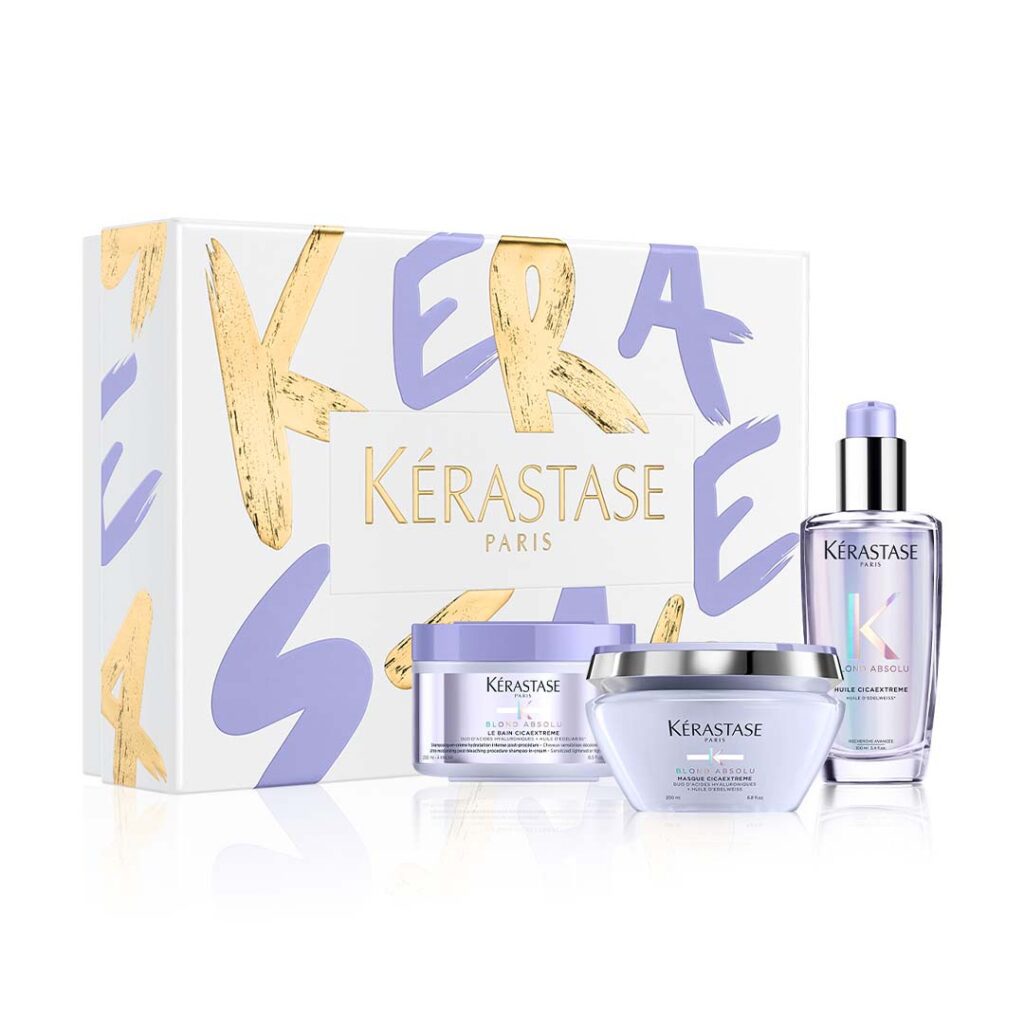 BLOND ABSOLU CICAEXTREME
The ultimate hair care regimen for very damaged hair sensitized by lightened or highlighted hair providing ultra-moisture and intense condition.
Gift set includes:
Bain Cicaextreme 250ml
Masque Cicaextreme 200ml
Huile Cicaextreme 100ml
PRICE £80
SAVE £19.80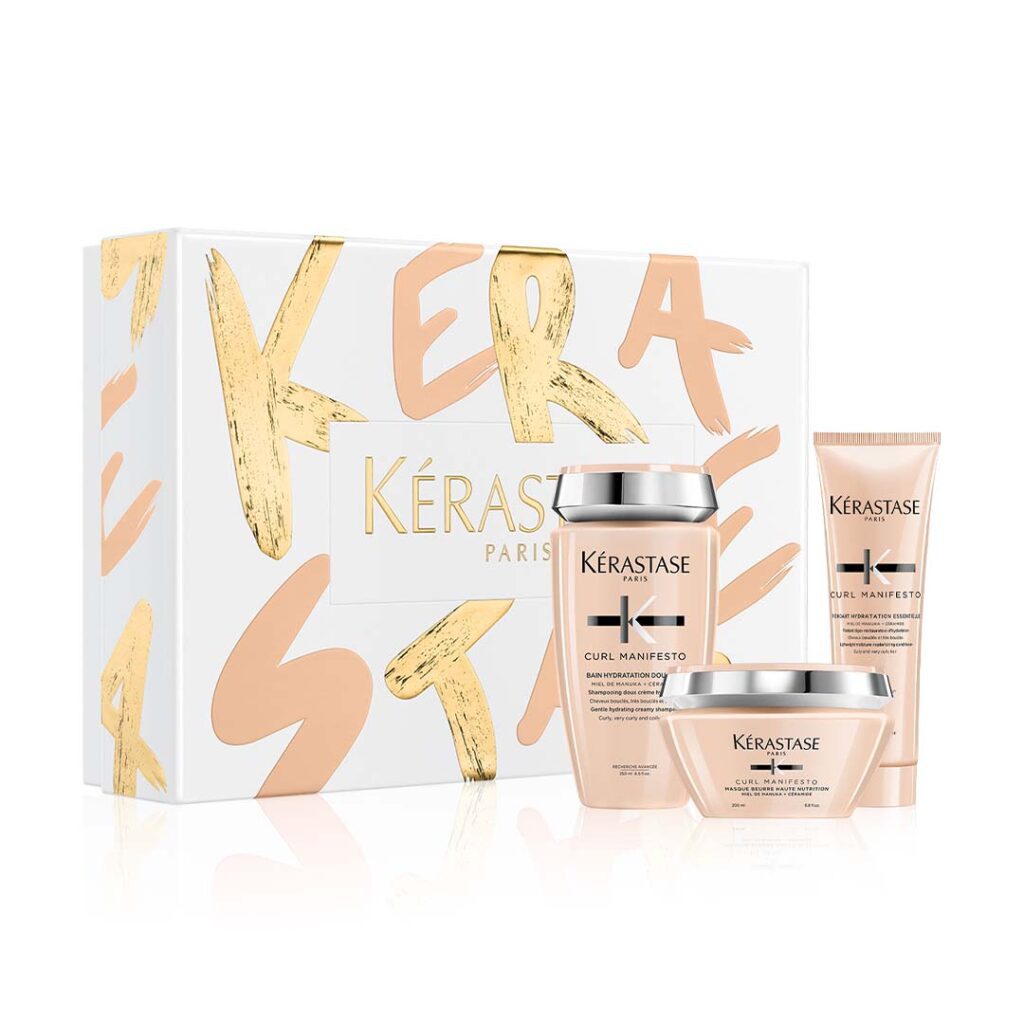 CURL MANIFESTO
The ultimate professional hair care regimen for coily & curly hair is formulated with hydrating Manuka Honey & cementing Ceramide to provide hydration, definition & strength.
Gift set includes:
Bain Doux Hydratant 250ml
Masque Beurre Nourrissant 200ml
Créme De Jour 150ml
PRICE £70
SAVE £18.00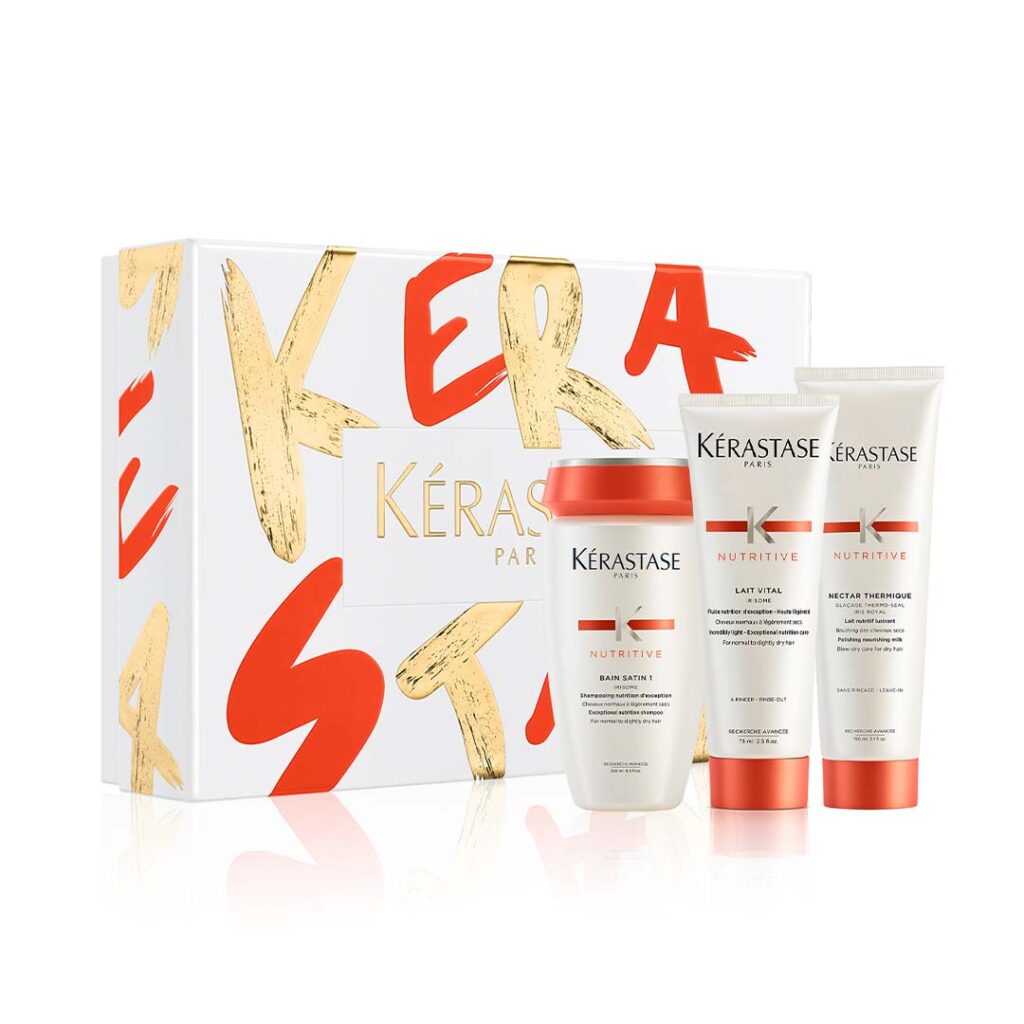 NUTRITIVE
The best-selling hair treatments for dry hair deeply hydrate and nourish, leaving hair looking healthy with enhanced shine.
Gift set includes:
Bain Satin 1 250ml
Lait Vital 200ml
Nectar Thermique 150ml
PRICE £58.50
SAVE £14.50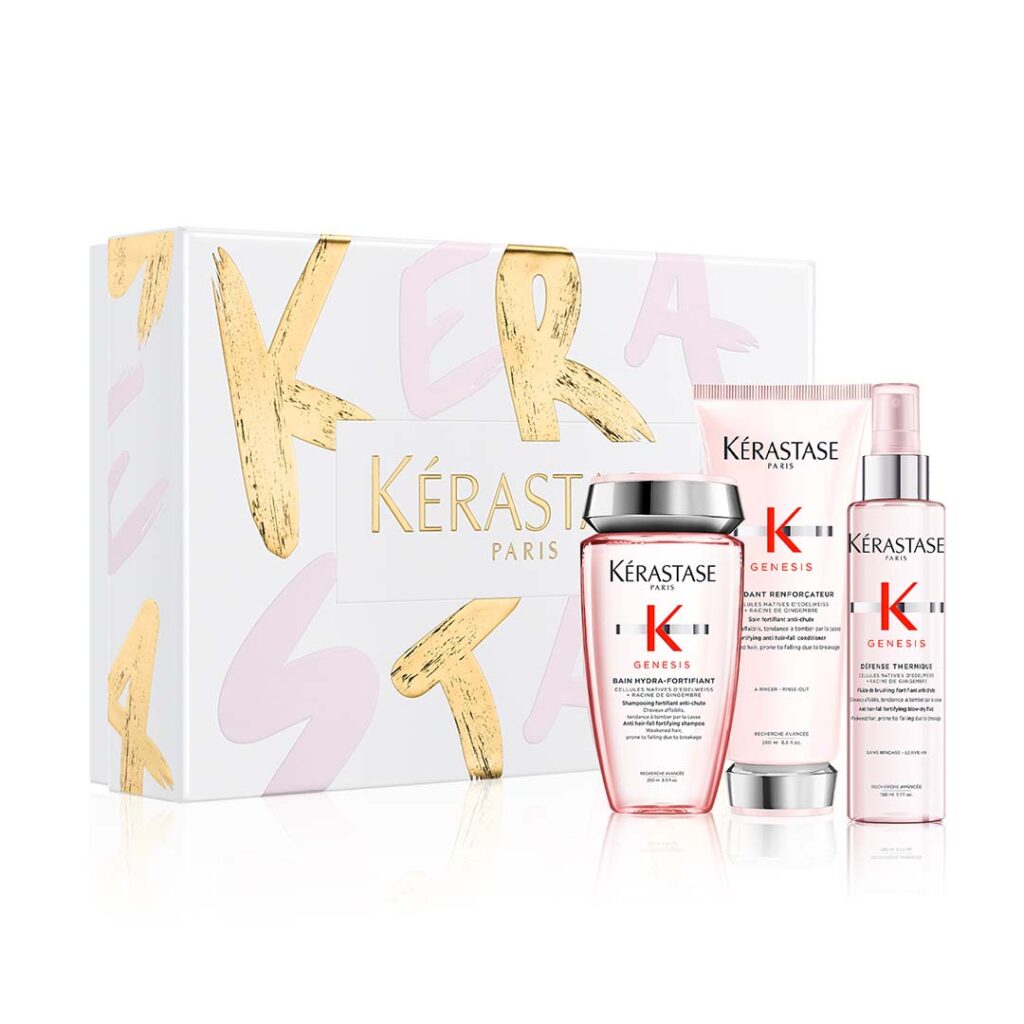 GENESIS
This hair care regimen treats hair fall due to hair breakage from brushing. The Genesis collection is a dual action fortifying system professionally formulated to strengthen hair and reduce hair breakage.
Gift set includes:
Bain Hydra Fortifiant 250ml
Fondant Renforcateur 200ml
Défense Thermique 150ml
PRICE £62
SAVE £15.50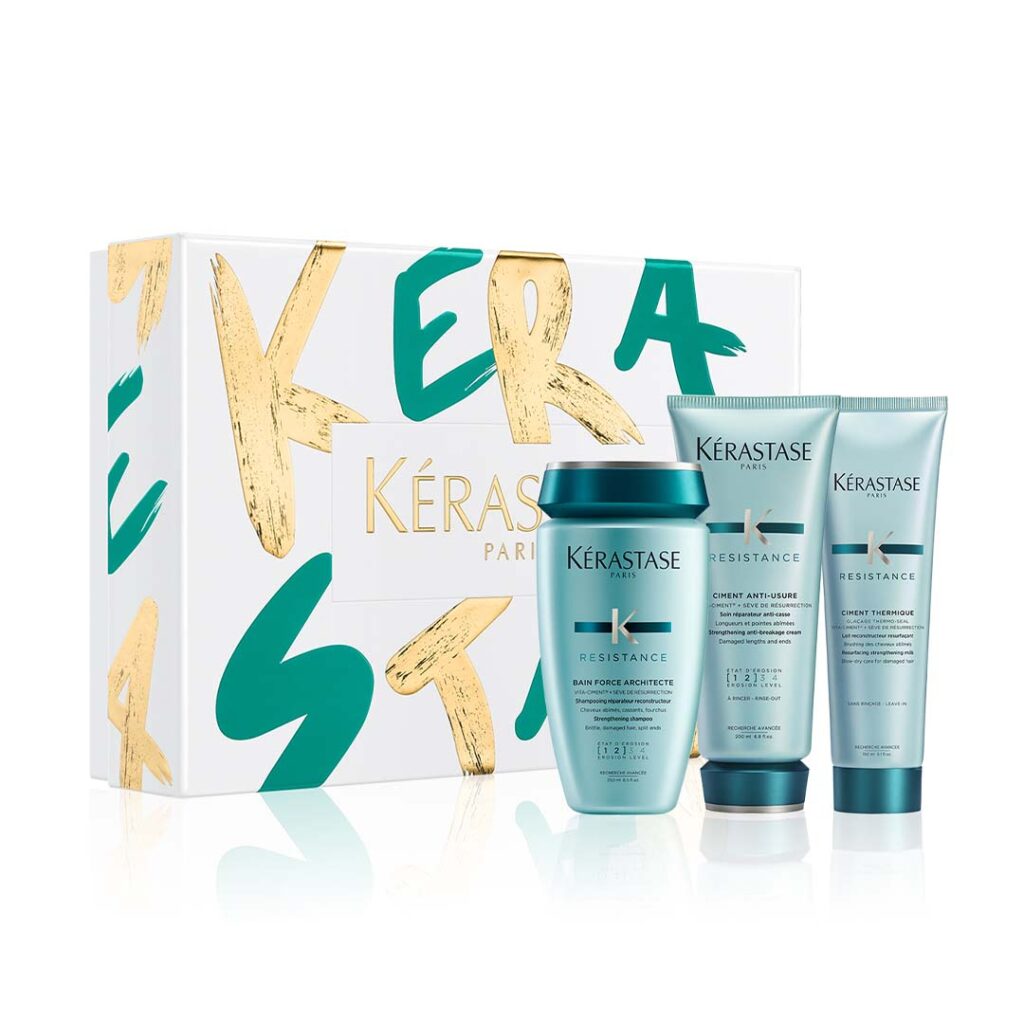 RESISTANCE
This hair care regimen rebuilds weak and damaged hair while restoring the hair fiber, repairing the effects of heat styling, and preventing hair breakage.
Gift set includes:
Bain Force Architecte 250ml
Ciment Anti-Usure 200ml
Ciment Thermique 150ml
PRICE £58.50
SAVE £14.50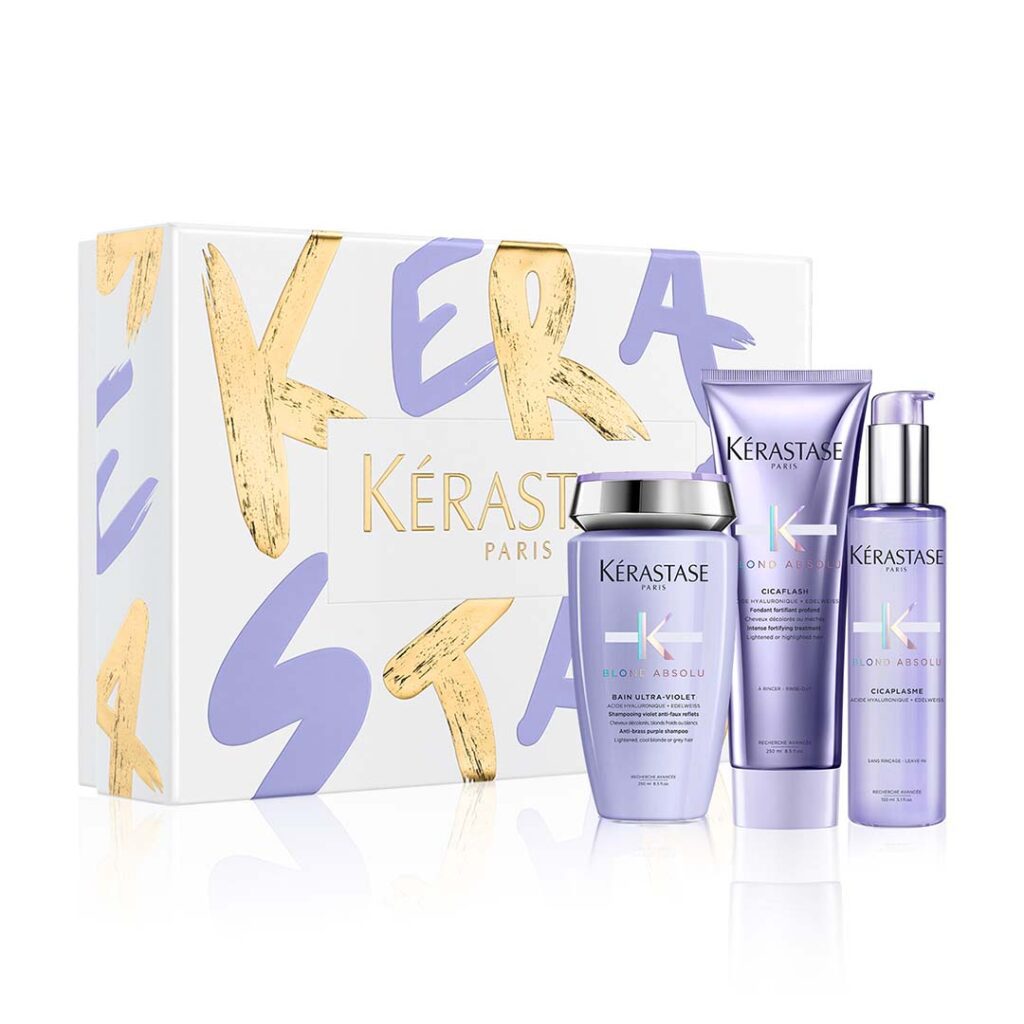 BLOND ABSOLU
The ultimate haircare regimen for all types of blonde hair combining Hyaluronic Acid and Edelweiss flower to deeply nourish the hair fiber and neutralize brassiness.
Gift set includes:
Bain Ultra Violet 250ml
Cicaflash 250ml
Cicaplasme 150ml
PRICE £64
SAVE £15.80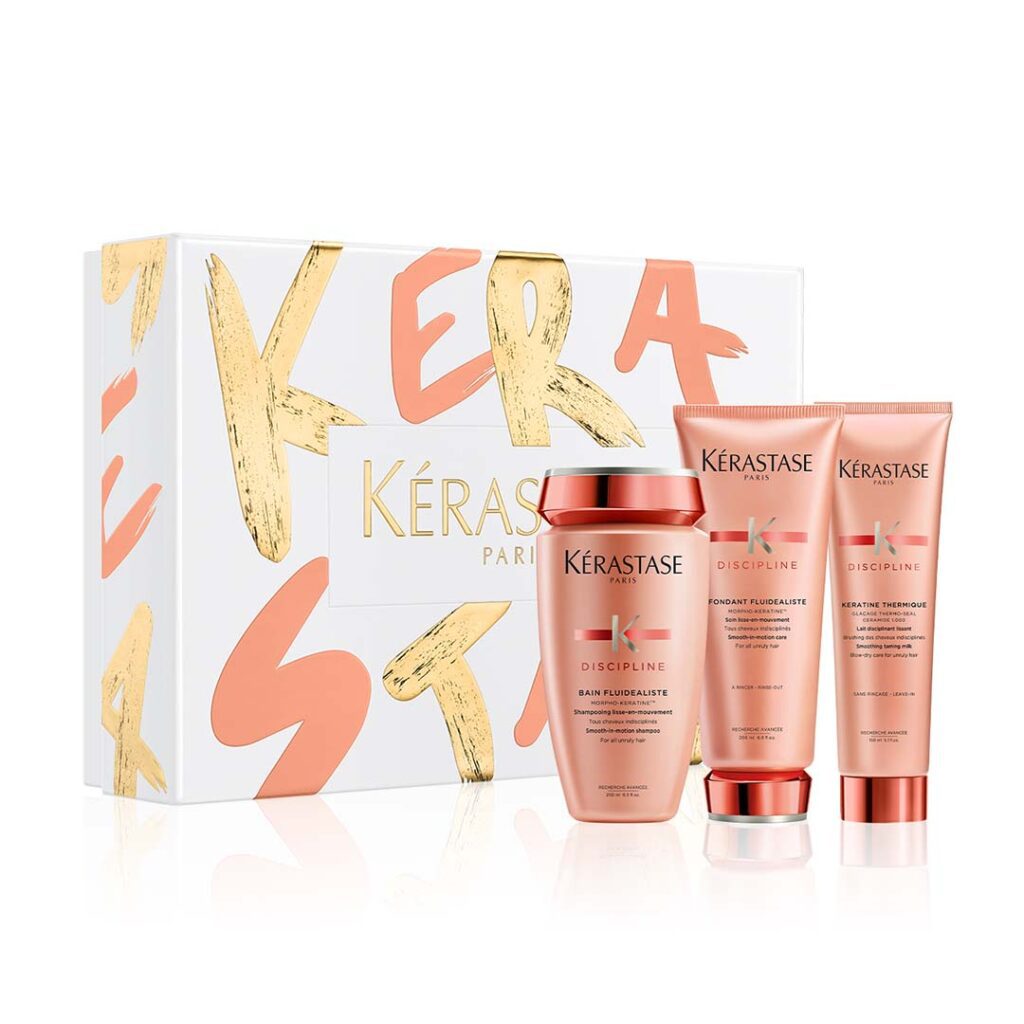 DISCIPLINE
The hair care regimen is designed to smooth frizzy hair, for a sleek finished look.
Gift set includes:
Bain Fluidéaliste Gentle 250ml
Fondant Fluidéaliste 200ml
Keratine Thermique 150ml
PRICE £62
SAVE £15.50