Lucy Palmer is the Founder of Hair Gain, an innovative edible hair care range, harnessing the power of the pea shoot, to give incredible hair growth results whilst also restoring vitality & shine.
We were keen to talk to Lucy to find out how her personal experience with hair loss helped inspire her to develop the hair care brand Hair Gain.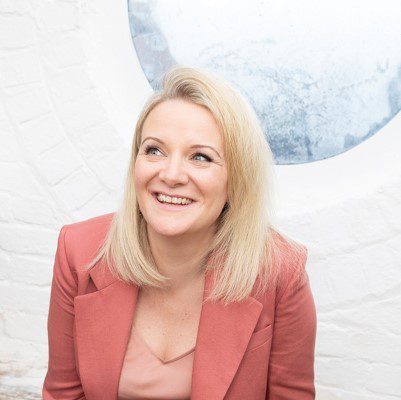 Tell us about your experience with hair loss
Hair Gain has truly been a personal journey for me. Hair Gain started life when I experienced severe postpartum hair loss after I had my daughter. Experiencing hair loss is horrible, I lost handfuls of hair each day, every time I brushed or washed my hair, it was miserable! Hair loss amongst women is more common than you might think, it is estimated that 8 million women in the UK are suffering with hair shed issues. Losing your hair can really knock your confidence and it can be quite frightening.
What made you develop Hair Gain?
I researched furiously for a product that would stop my hair shed. In my search I couldn't find a product that resonated with me, the brands I came across were either scary/pharmaceutical looking or really teeny bopper (in the shape of bears or unicorns!)
The more I spoke to other women the more I realised that many women could relate to my story and with a background in food supplements and nutrition, I decided to put my extensive knowledge to good use.
What makes Hair Gain better than other supplements on the market?
I spent two years formulating Hair Gain and working alongside the very best Nutritionists and Trichologists. Hair Gain is packed with powerful phytonutrients that feed follicles at source. The star of the show is our incredible trademarked ingredient AnaGain™ derived from the small but mighty organic pea shoot. AnaGain™ is clinically proven to reduce hair shed and support strong, shiny hair from within. Hair Gain also contains an exclusive blend of vitamins, minerals, botanical and aminos vital for healthy hair growth.
At Hair Gain we believe you must nourish to flourish. Hair Gain feeds your follicles at source to fully restore your hairs vitality and shine.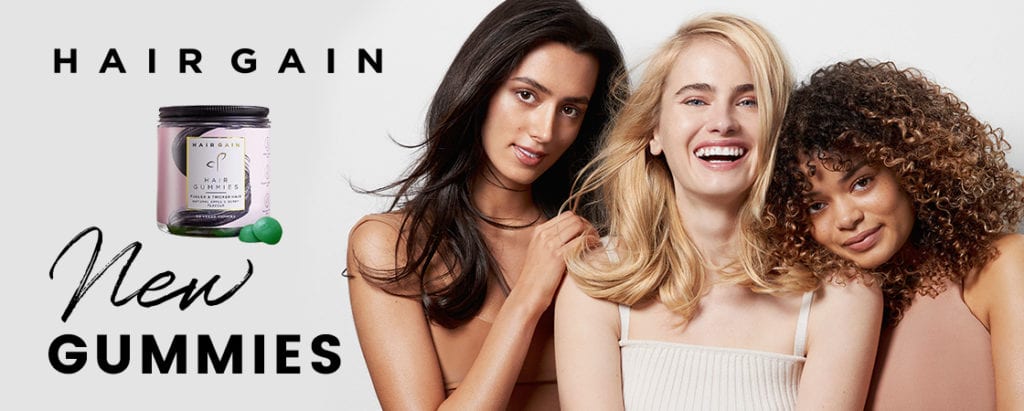 You've just launched Hair Gain Gummies – can you tell us a bit about them and how they are different from the capsules?
Hair Gain capsules have been a huge success for women suffering with hair loss because they contain the most potent combination of active ingredients to increase hair growth and improve strength. Take two capsules daily for noticable results in 30 days.
We're delighted to be launching Hair Gain Gummies; a global first in hair growth, they contain everything you need for fuller, thicker hair. Ideal for those who don't like taking tablets, the chewable and easy-to-digest gummies provide a sophisticated solution for strong, shiny, healthy hair, skin and nails. Not to mention they're tasty too! Hair Gummies by Hair Gain can easily become part of your essential beauty routine at home or on the go and are the perfect solution for anyone who just wants to maintain healthy locks everyday.
Simply chew two delicious gummies a day to support healthy hair growth. The gluten-free gummies are suitable for vegans and vegetarians and are Halal approved.
What are the ingredients in the gummies?
Backed by trichologists, Hair Gummies by Hair Gain contain clinically proven organic pea shoot powder, derived from the small but mighty pea shoot. This powerful ingredient stimulates the dermal papilla cells in the follicles to help kick-start hair growth and promote visibly fuller, thicker hair in just one month. What's more, the mighty pea shoot helps to promote Noggin, a protein that shortens the hair loss phase, and Fibroblast growth factor-7 (FGF7), which provides the best possible conditions for growth. Biotin, Zinc, Niacin, Vitamins C, E and B5 and Selenium all contribute to keeping hair, skin and nails looking and feeling great on the inside and out.
For more information click here or visit www.hairgainnow.com
To shop click here.