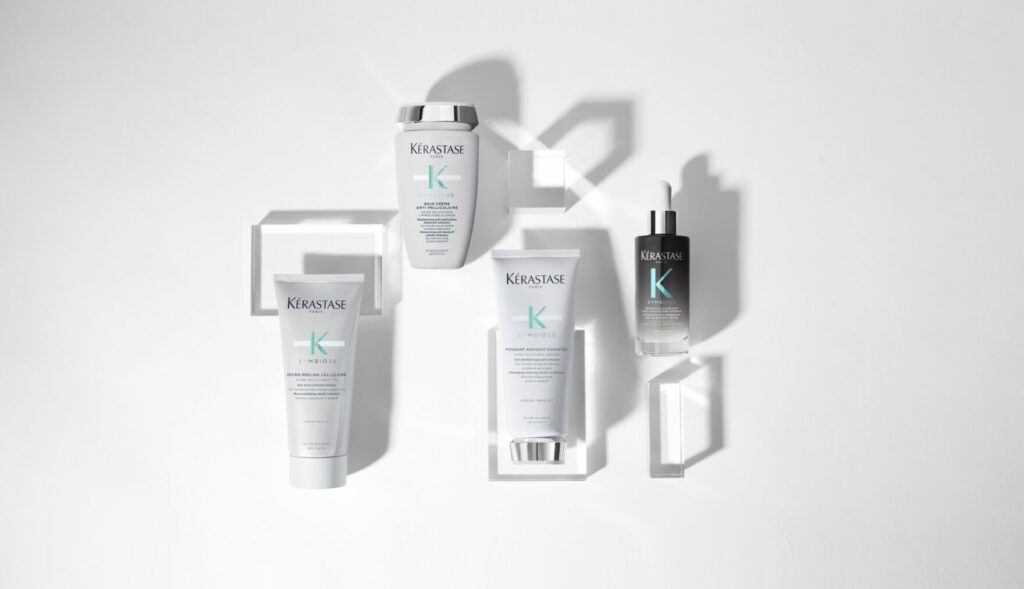 If you have ever experienced scalp flare ups that cause dandruff, you will know the struggle to find something quick and effective, yet gentle, to deal with it.
Some products can clear up the flakes, then the minute you stop using them, the flakes return. Other products can cure the dandruff but leave your hair feeling dry and straw-like.
Thankfully, the team at Kérastase recognise our struggles and have just launched Symbiose – luxurious hair and scalp care for sensitive scalps prone to dandruff.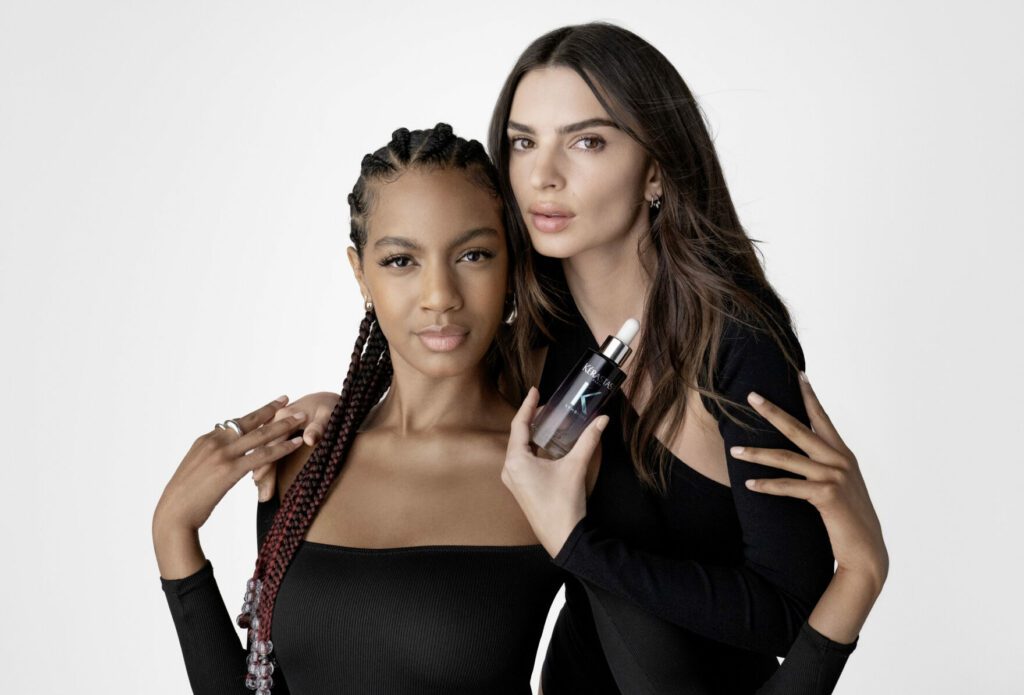 Dandruff is a universal concern which affects around 5.2 million women in the UK alone, with noticeable peaks in winter. Most of us feel embarrassed and stigmatised and often rush to get something from the chemist rather than speaking to our salon professional, but these are often short term fixes that don't deal with the cause.
With the perfect balance of ingredients, Symbiose eliminates the bacteria, regulates scalp cell renewal, and rebalances scalp microbiome, as well as gently removing flakes to leave beautifully cleansed, nourished and glossy hair.
For the ultimate scalp cleanse experience, Symbiose Micro Peeling Cellulaire pre-shampoo treatment exfoliates, purifies and soothes the scalp, leaving hair revitalised and roots lifted.
£36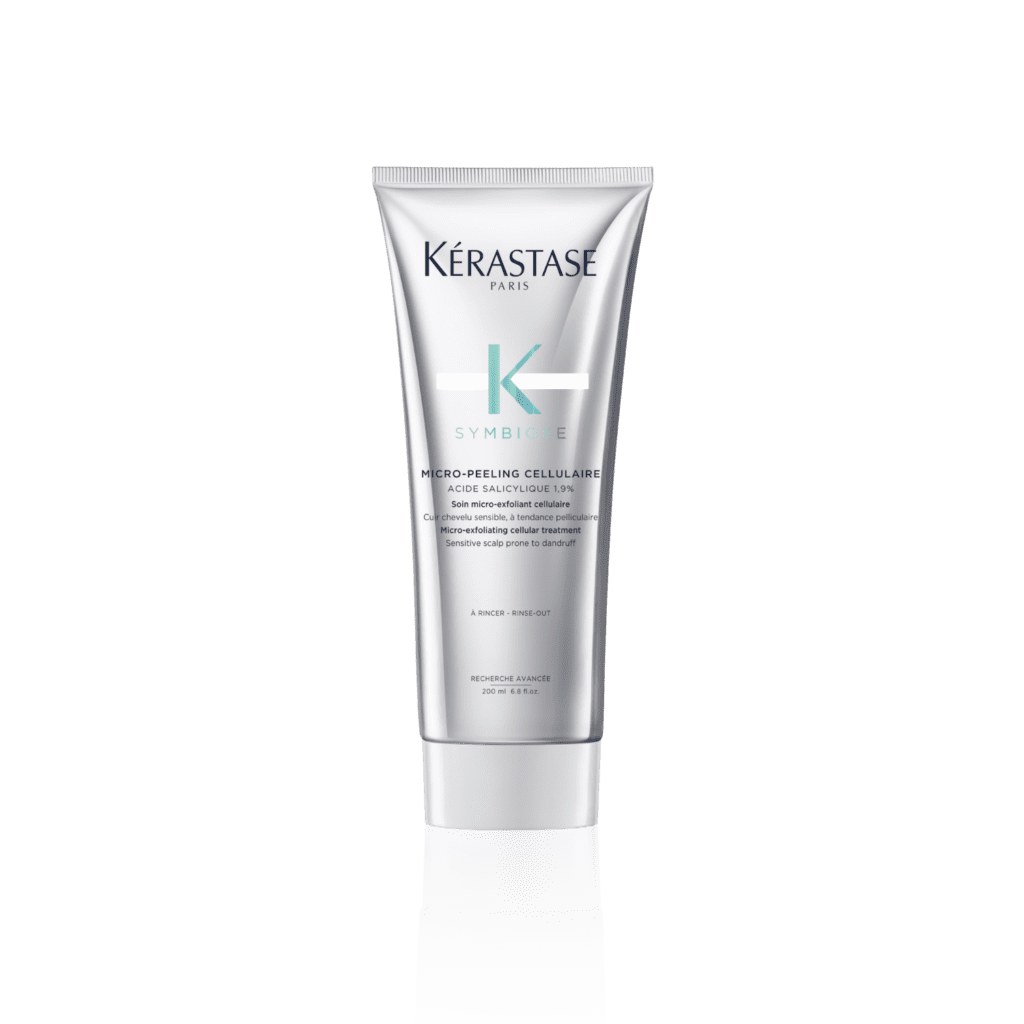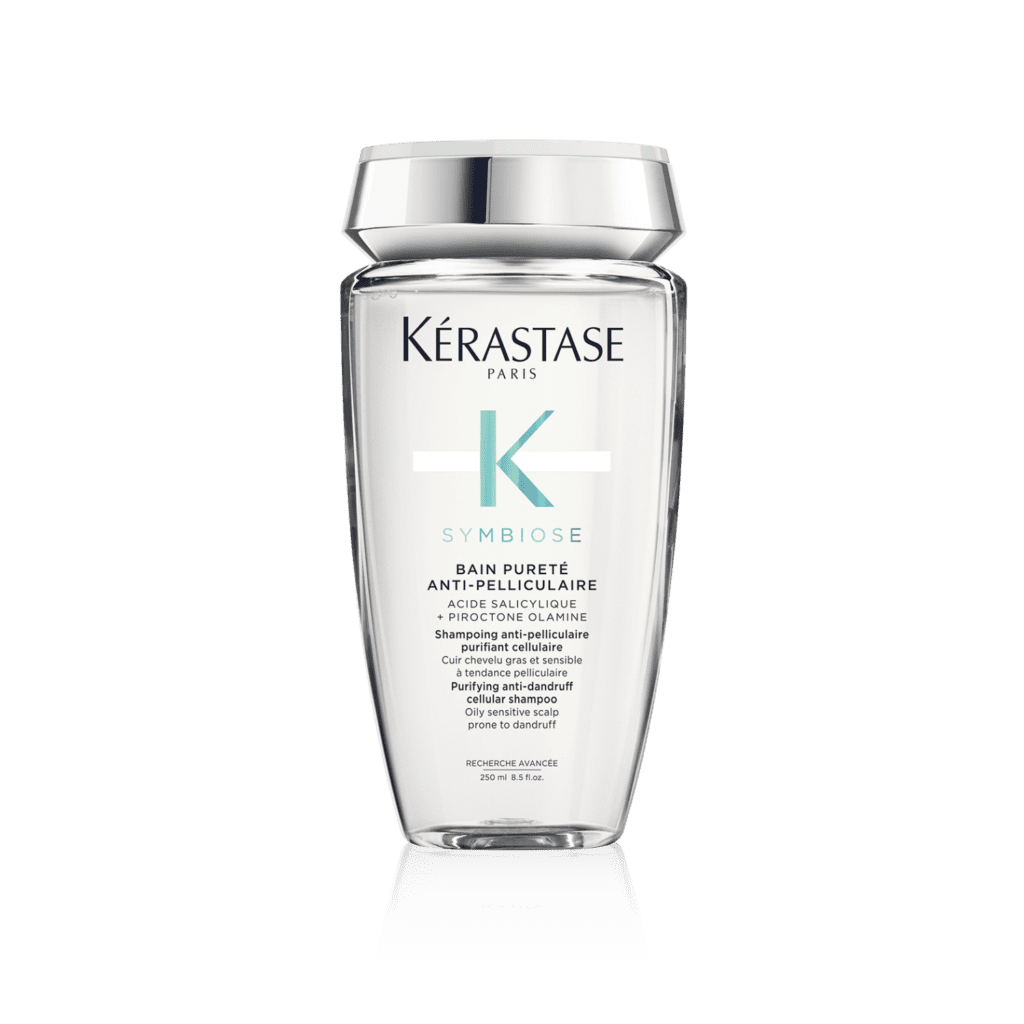 The range has a choice of 2 shampoos, depending on whether your scalp is dry or oily. Bain Pureté will remove dandruff and flakes whilst rebalancing oil levels. Bain Crème has a moisturising formula to nourish the hair and scalp whilst removing flakes.
£27
Fondant Apaisant Essentiel is a gorgeously light yet caring conditioner which can be used on the scalp and hair to preserve the scalp barrier and give 96% smoother hair.
£36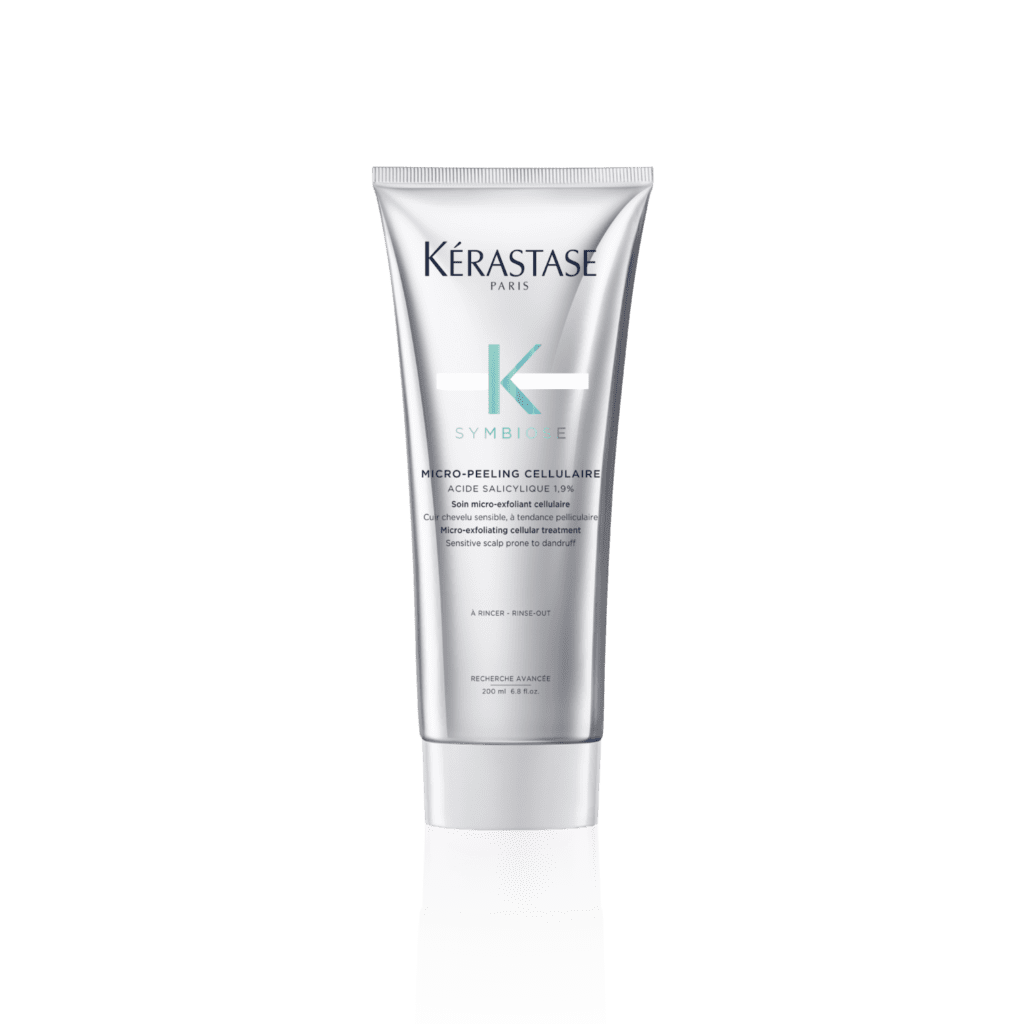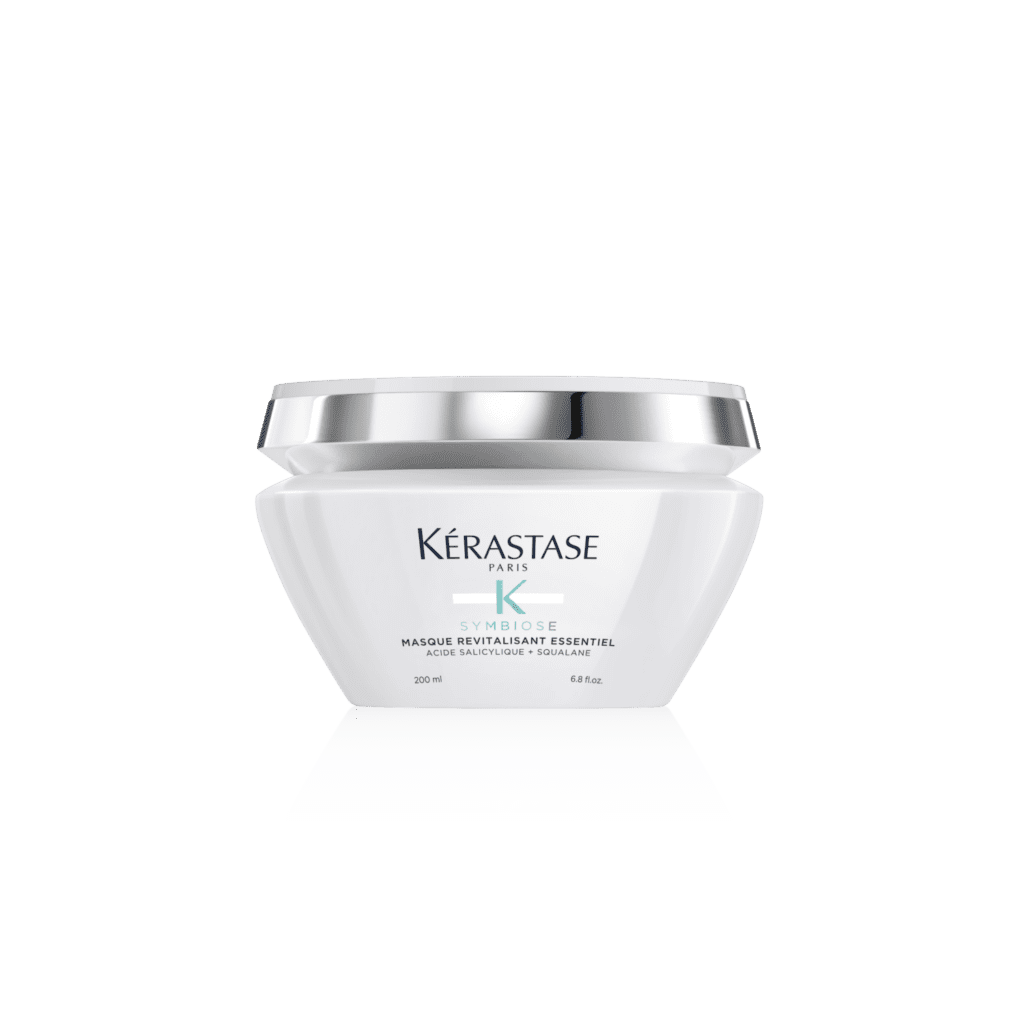 For dry lengths and ends, you can treat your hair to an intense hydrating and caring Masque.
£46
If you're looking for a fast-acting solution to dandruff, Serum Cellulaire Nuit will act while you sleep, taking advantage of the most favourable cell regenerating time of day. Four doses of this lightweight, fast-absorbing serum will soothe the scalp and address the cause of the flakes.
£46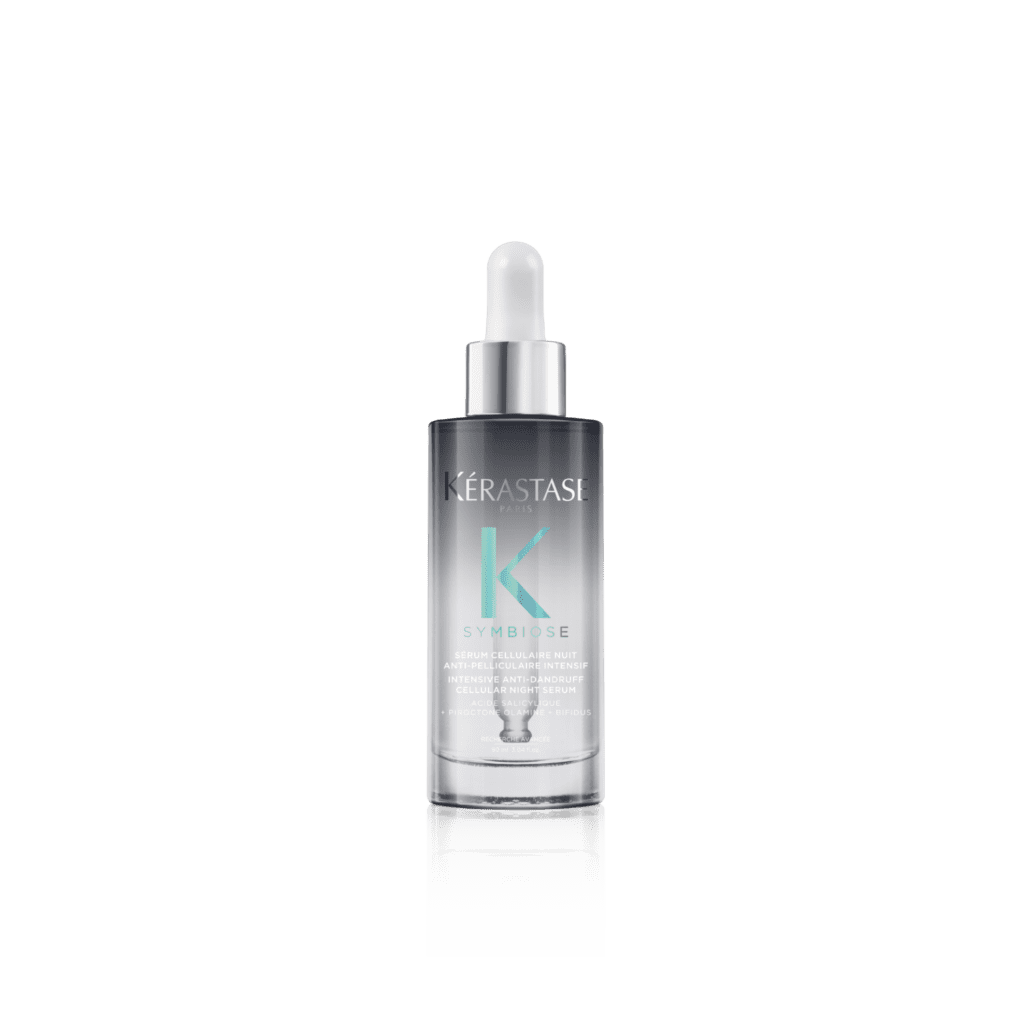 You can enjoy the full regime in-salon with a Symbiose Protocole treatment for only £28. To protect sensitive scalps, we recommend that this treatment is not done within a week of a colour service.
For more information, please speak to your stylist.