Having had to suspend live shows over the past two years, Kingston University was delighted to present their BA Fashion Graduate Show at London Scottish House to a live audience. It was an emotional experience for the graduating students who spent two years in and out of lock-downs while completing their three-year BA Fashion course.
L'Oréal Professionnel invited the Headmasters art-team led by Creative Ambassador Clare Hansford to style the hair for the show. The team created three catwalk looks for the show: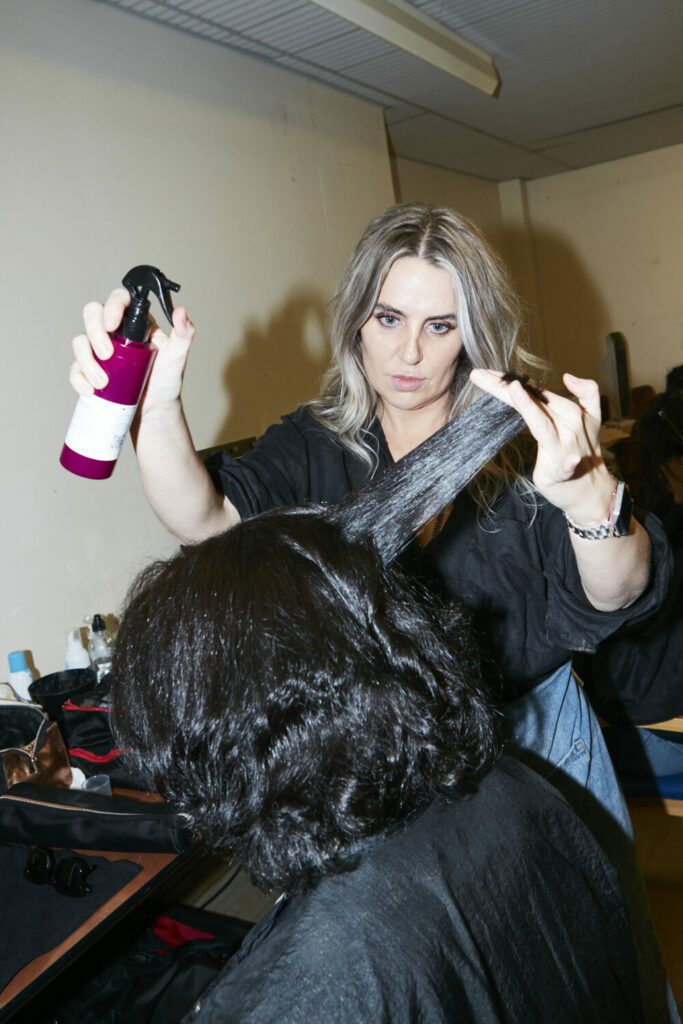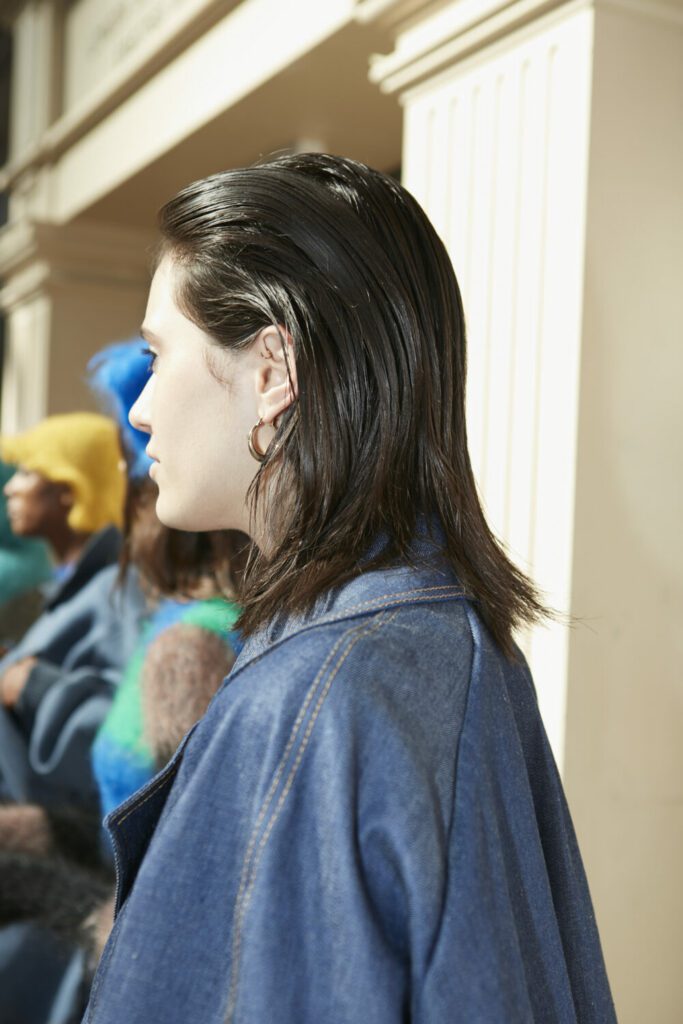 Damp & Undone and brushed back off the face
Spray the roots with Tecni.ART pli and rough dry, blowing the hair back off the face. Spray with Tecni.Art Beach Waves to add texture and tousle and shape with your fingers. Finish with a little Tecni.ART Fix Design spray gel for a damp finish.
Smooth Glossy dead straight hair down
Blow dry the hair straight and use flat irons with a little Tecni.ART Constructor for a dead staight finish. Brush smooth and rub a little Tecni.ART Liss Controll through the ends and finish with a spary of Tecni.ART Ring Light for high shine.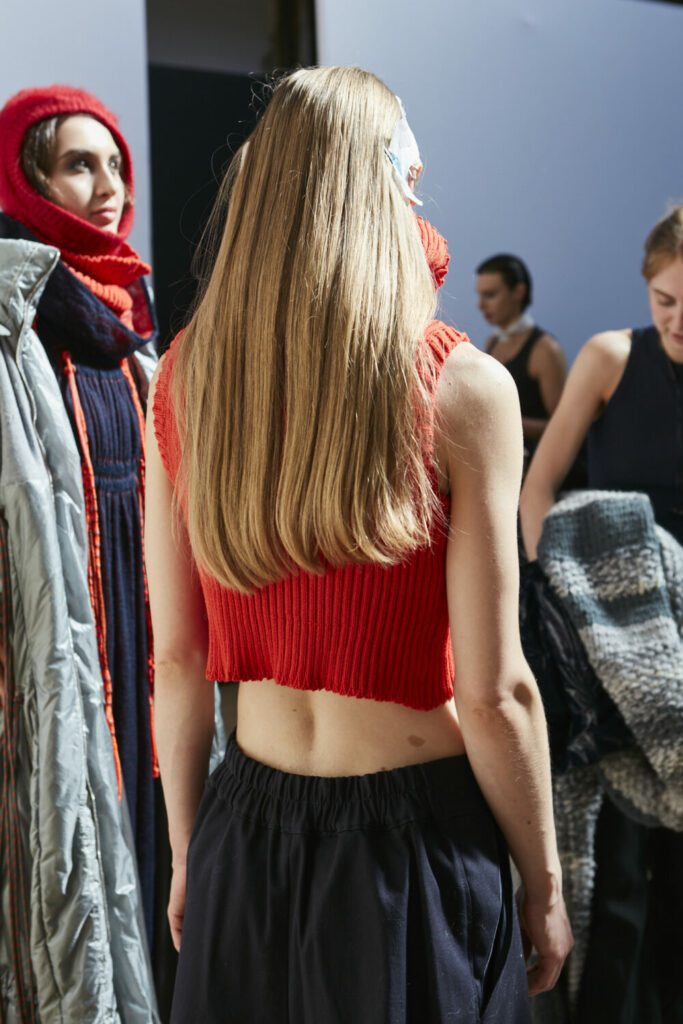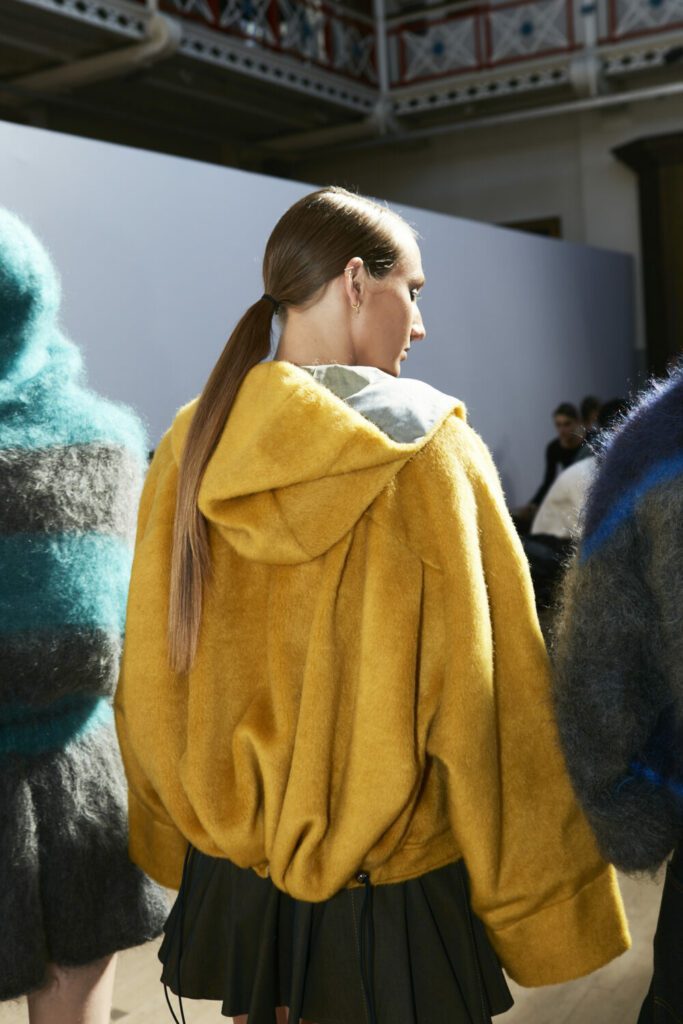 Smooth low ponytail
Prep as above for a smooth straight finish, then brush the hair and gather into a low ponytail and secure with elastic. Finish with a spray of Tecni.ART Ring light and a little Tecni.ART Liss Control through the ends for a smooth finish.
The looks were tailored to each model's individual look.