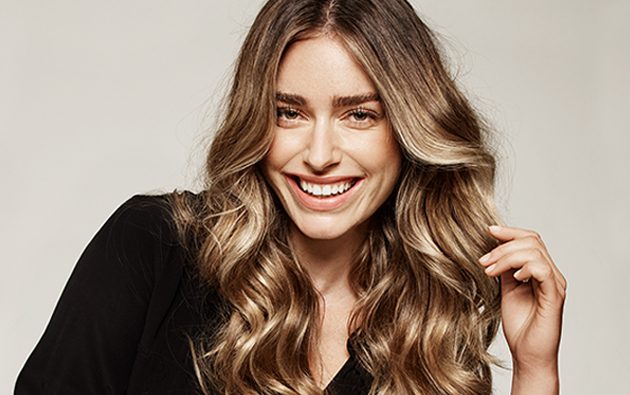 We asked Headmasters Colour Ambassador and Balayage Specialist Gareth Williams for some tips on how to keep your Balayage looking healthy and refreshed for spring/summer.
What is Balayage?
Balayage is typically a freehand colouring technique. Colour is strategically placed to emphasise shine, texture and form. It originated in France, and uses an open air development for traditional techniques.
What is the difference between Highlights and Balayage?
Balayage in the traditional form is known for producing natural results – colour is often softer at the root area and brighter towards the end. It is great for lower maintenance hair colour or adding subtle soft hints. Highlights using a foil will give you maximum lift and high definition colour. This is perfect for anyone who is looking for bright, highly visible colour. If you want to see contrast and high definition colour, then foils are for you.
How to get rid of unwanted brassy tones:
There are lots of products on the market but to keep brassy tones at bay, I would recommend the new range from Kerastase. It contains hydrating qualities whilst neutralising unwanted brassy tones. Always book in for a refreshing toner service 6 weeks after your Balayage application.
How to protect your hair from the sun:
Invest in great home care products. Always up the anti with conditioning products – treatments that contain glucose are fab for creating hair that has vitality. Look at products which have UV protection. Pureology has some beautiful products in their range, particularly for blondes. During the Summer months or when on holiday, think about adapting your haircare routine. If you are going to be swimming in the sea, be sure to remove salt water by using a clarifying shampoo. Shampoo 2 by Paul Mitchell is perfect for this. Top up condition by using their Keratin Shine Treatment. It will give your hair that perfect summer glow!
Product recommendations
Shampoo & Conditioner
Pureology Hydrating Shampoo and Conditioner.
Kerastase Elixir Shampoo, Conditioner and Oil.
Redken All Soft Shampoo and Conditioner.
Paul Mitchell Mirror Smooth Shampoo and Conditioner.
Blow-dry Lotions
Kerastase Styling L'incroyable Blowdry – wearable shine.
Tecni Art Liss Control – hair that needs texture evened out.
Kerastase Discipline Keratine Thermique – Great for hair that has suffered from heat tool damage.
Best Oils
Kerastase Elixir – healing, soothes hair that needs to be tamed, best for holidays with lots of heat styling and sun, apply like sun cream in the hair and wash off in the evening.