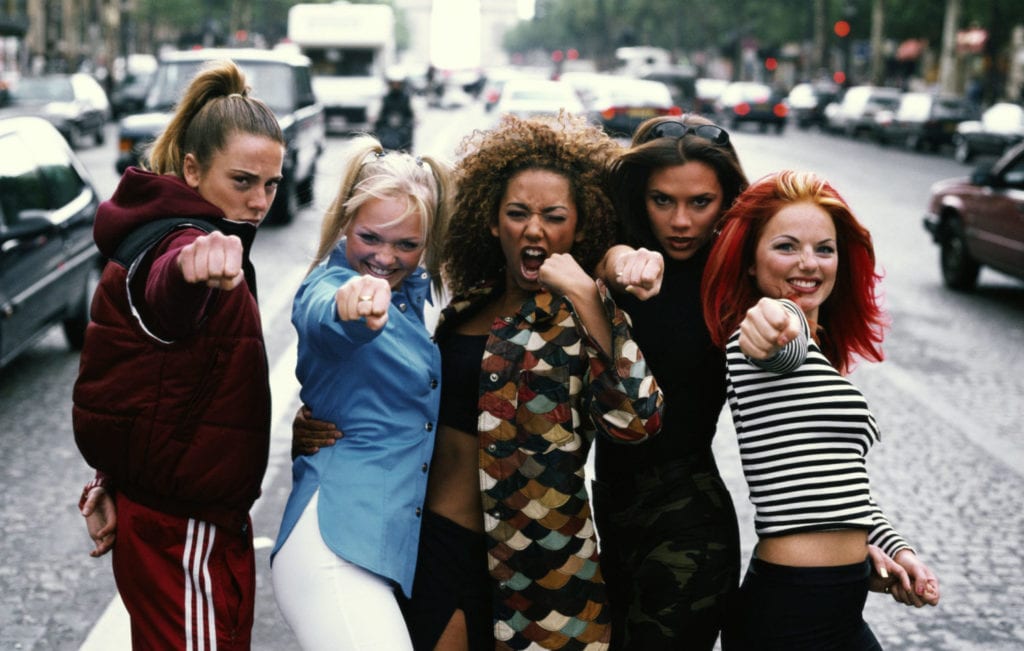 90s hair has been taking the salons by storm, from shag cuts to curtain bangs – we've seen it all! And with the latest news that the Spice Girls (aka royalty of 90s fashion and GIRL POWER) are set for a comeback with a 25th anniversary world tour, it looks like this throwback is here to stay. We decided to take a look at how these iconic hair looks will be influencing our style choices for 2021.
Ginger Spice / Geri Horner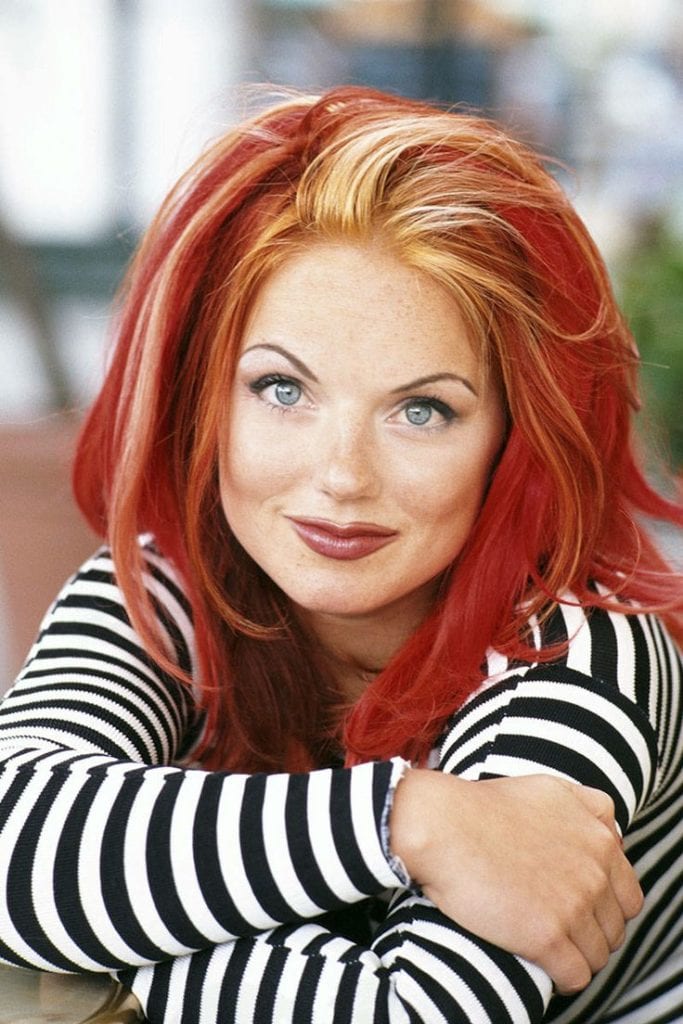 Making a statement with face framing stripes is the infamous "money piece", most famously debuted by Geri Horner in the 90s and more recently recreated by the likes of trendsetting stars including Dua Lipa and Influencer Brittany Xavier. Headmasters Artistic Team member, Sian Quinn explains that "This is when a section at the front is bleached solid, then toned to a clean blonde or a fun pop of colour is added,".
"It's exciting as a colourist to have clients coming in asking for such a statement piece, it's gradually got bigger and bolder. 90s colour trends have been looked back on by stylists as garish, but these bold colours can be achieved while keeping condition and shine intact thanks to superior bleaches and treatments like Olaplex, keeping it looking luxe and expensive."
Photo: Tim Roney/Getty Images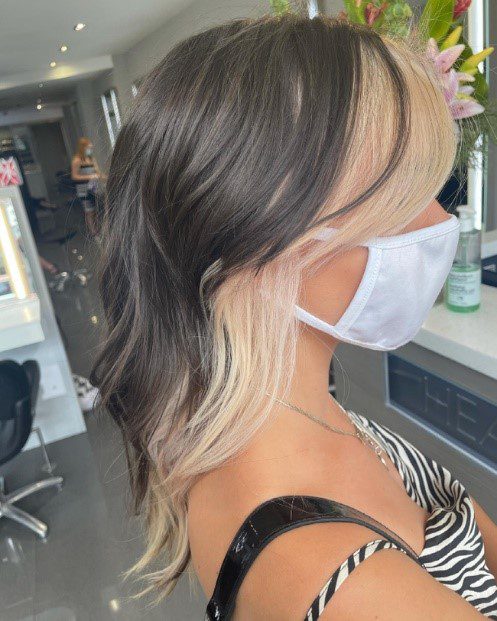 Posh Spice / Victoria Beckham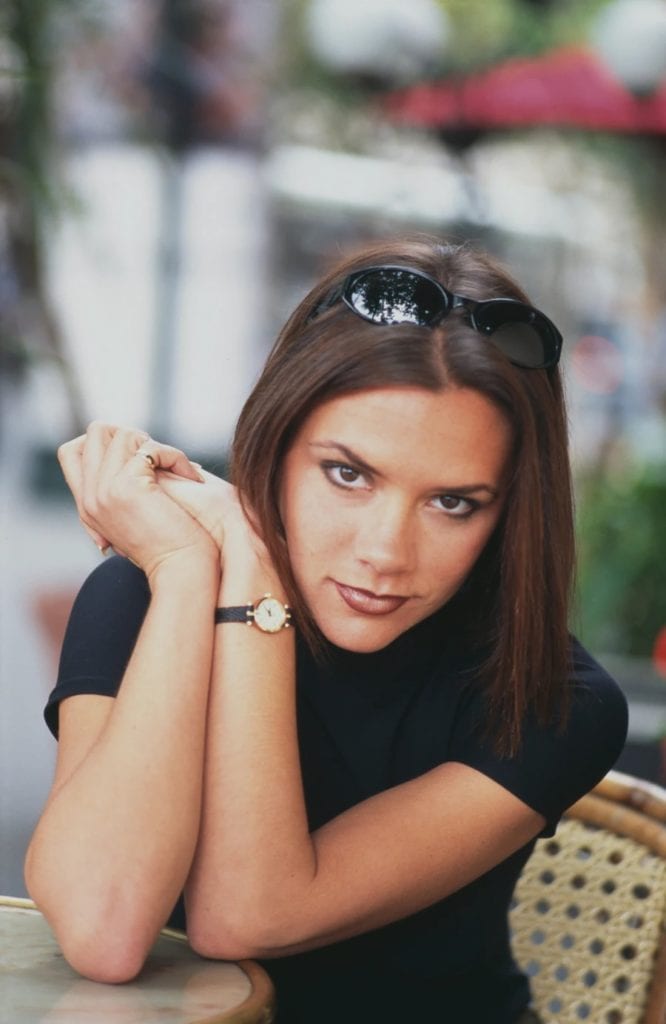 First things first – long hair is out! This season will be all about the crop so get your Pinterest boards ready with your fave short hair looks. As far as favourites go, it doesn't get sleeker than the polished bob, or 'Posh bob' also known as the 'Pob'. After such a long period of having no access or limited access to the salons, the bob has made a strong comeback with people looking for a more tailored look or to make a big change; and as official salon for the Little Princess Trust, we couldn't be happier to see our clients getting such gorgeous haircuts for such a good cause! "The bob is one of my favourite haircuts – it is a staple of the catwalk and there is a version that can complement any hair type or face shape. IT really is the LBD of haircuts" says Celebrity hairdresser and Headmasters Creative Director Andrew Barton, "It's all in the tailoring and consultation and its why our teams at Headmasters have specific bob cutting training to ensure they can bespoke design a bob for any client."
Photo: Tim Roney/Getty Images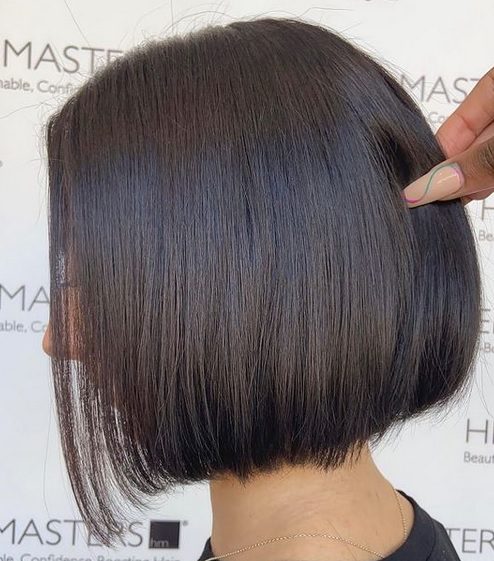 Scary Spice / Melanie Brown
Mel B's hair will forever be #hairgoals for those with textured hair and those without! By embracing her beautiful, natural curls, Mel B became the embodiment of girl power and to this day remains the ultimate hair icon. We asked Headmasters Creative Ambassador and Afro Hair Specialist Nicole Iroh for some essential curl care tips to keep curls looking their best; "Product suitability is key – curls and coils are like a fingerprint, no two are the same so knowing how to apply the product is just as important as using the right product. For frizz-free curls I recommend product layering and defining the hair when wet. Finger twirl each section when wet and then diffuse dry by hovering over the hair until completely dry. Finally dress out by scrunching the dry hair to crack the cast that was created, head upside down and massage the scalp with your fingers to create volume and root lift. You can gently separate individual curls or use a blow drier without a nozzle in circular motion to loosen up the curls."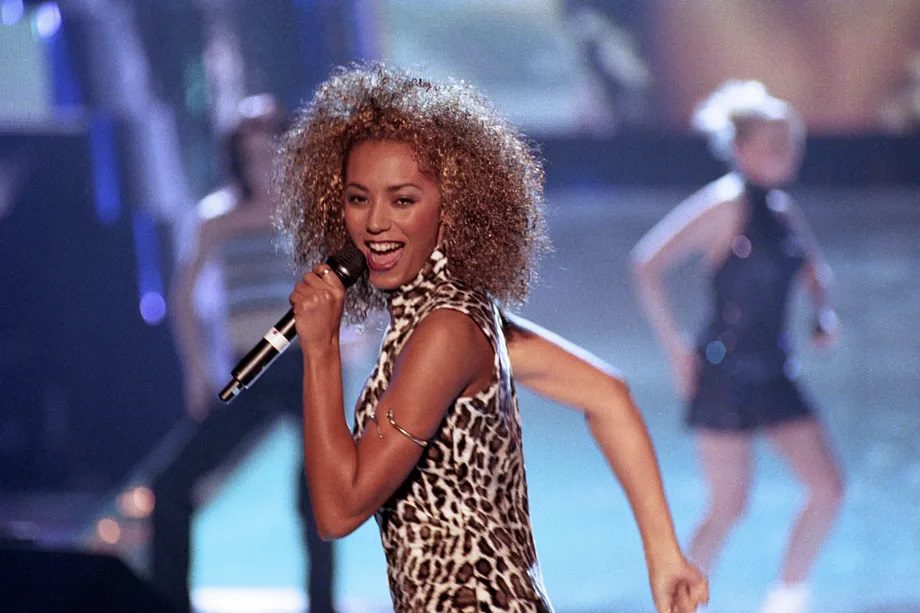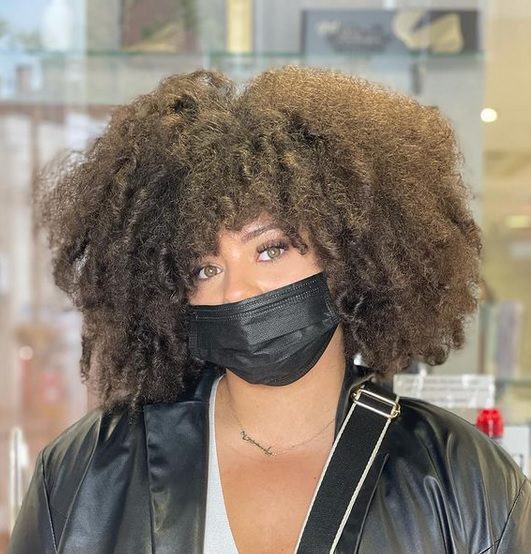 Baby Spice / Emma Bunton
You can't get more 90s than pigtails, and whilst this look might be a step too far for some of us post 2000, we are completely on board with the classic Baby Spice inspired double space buns and tousled fringes. More recently spotted on celebs such as Kourtney Kardashian, slightly undone space buns can give a playful, fun look for Summer and is winning as the perfect easy updo for your WFH style.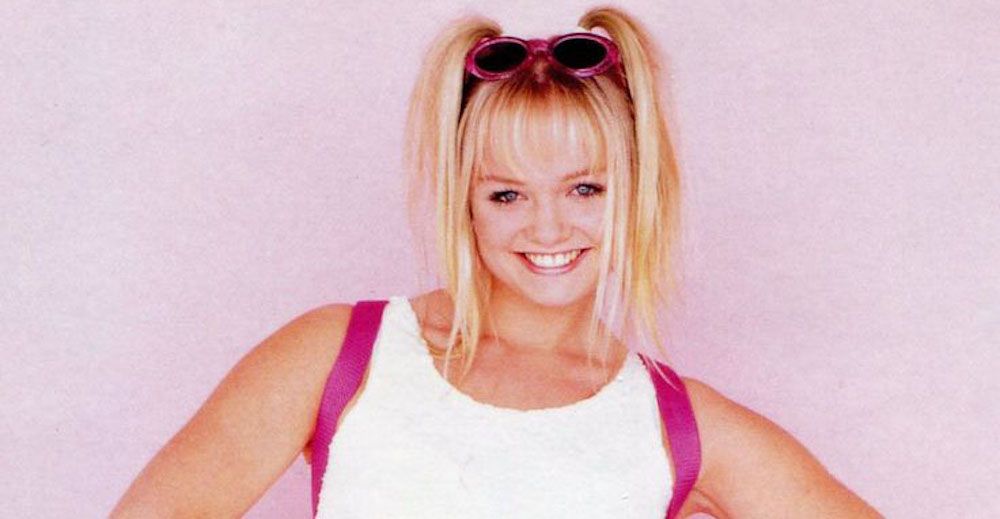 Sporty Spice / Melanie Chisholm
A look we have all probably been rocking over the last year: the Sporty Spice ponytail has come back into our lives in a nostaligic flurry of scrunchies and sleek updos, transforming our hair from 'run to the shops' casual to 'nostalgic 90s chic'. Note to self: hair accessories are in (but then, have they ever really been out?)
To add a touch of glamour to your Sporty look, why not try a luxe high pony – inspired by 90s Thierry Mugler Couture Shows, this sleek face slimming high ponytail is a powerful statement look with deconstructed loose waves in the ponytail to offset the severity of the super sleek base. Create extra height by wrapping elastic about an inch above the base of the ponytail before covering it with a sprayed strand of hair (a trick adopted by both Baby and Scary Spice).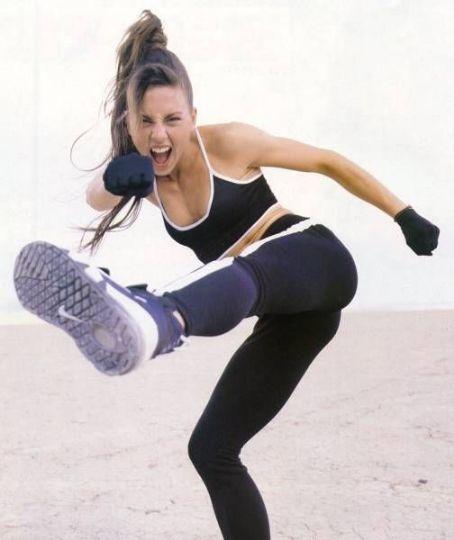 For a more casual everyday look, brush the top section of the hair into a high ponytail and tie with a scrunchie, leaving the bottom half of the hair loose– our Headmasters silk scrunchies (available in black and champagne) are perfect for this look; made from 100% mulberry silk, they are gentle on the hair and avoid breakage and pulling. The perfect style for days when you don't have time for a wash and blow dry!