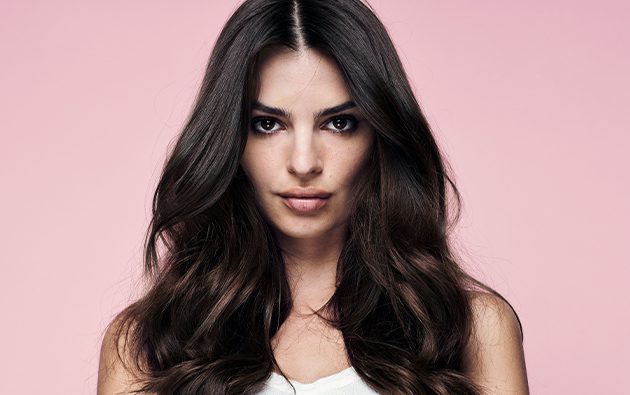 We know how worrying hair fall and thinning can be, especially in times of stress. It can be overwhelming knowing the best products for your hair health so we've curated a collection of the best products from some of our favourite brands for fighting against hair loss and breakage. So sit back, relax and read on whilst we talk you through the products we know can make a real difference to you and your hair.
Nioxin
Nioxin is the perfect hero brand for stimulating a healthy hair and scalp environment to build your new hair care routine around.
Dermabrasion
We recommend trying the Nioxin Dermabrasion Treatment – essentially a facial for the scalp, it focusses on creating a healthy scalp environment – afterall we need a healthy scalp to grow good quality hair! It can be used on nearly all hair types and leaves the scalp feeling ultra clean and refreshed. However, it is particularly good for anybody who has a flaky scalp, an oily scalp or fine or thinning hair. Nioxin Dermabrasion treatment is a salon exclusive treatment and is recommended every 30-45 days (not suitable on the day of a colour service). Available in Headmasters salons for £27.
System Kit
Nioxin System kits are ideal for anybody who has fine hair and wants it to look thicker or anybody who is concerned about hair thinning. There are 6 different system kits and your stylist will be able to recommend the right kit for your hair needs. All 3 of the products within the kit need to be used every time you shampoo your hair. Available in Headmasters salons for £34.
STEP 1 Cleanser Shampoo
This contains ingredients including peppermint oil and white tea extract to deeply cleanse the scalp and follicles. To use the shampoo gently massage into wet hair and scalp. Lather for one minute then rinse thoroughly.
STEP 2 Scalp Therapy Revitalising Conditioner
It controls moisture balance and provides proteins to give the hair strength, resilience and helps to prevent breakage. To use the conditioner apply onto the scalp and hair after shampooing. Leave for 1 – 3 minutes then rinse.
STEP 3 Scalp and Hair Treatment
Step 3 is the part that will make your hair feel and look thicker. To use the treatment distribute a small amount of the foam or spray onto a clean scalp, massage onto scalp and leave to dry or blow dry as normal. There is no need to rinse this out.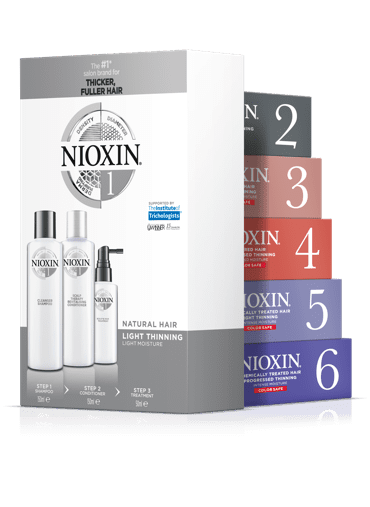 Kerastase
Kerastase Genesis range has been developed to address two of the causes of hair-fall; 1. Hair falling due to stress on the hair fibre and scalp and 2. Hair falling from the mid-lengths due to breakage. When it comes to hair fall from the root the magic ingredient Aminexil works by helping to anchor the hair to the root and making it more resilient to tension.
Genesis Ampoules Cure Fortifiantes Anti-Chute
The perfect product for fast acting results, the Ampoules Cure works best when you notice a sudden increase in hair fall. An innovative blend of ingredients work to reduce the appearance of falling hair, creating the illusion of fullness and thickness. Use once daily, in the morning or before going to bed, during a 6-week period. Break off the top of the Ampoule to reveal the silicone applicator. Apply to the scalp, section by section, simultaneously pressing the button at the bottom of the Ampoule. Do not rinse.
The capsules utilise the benefits of the Genesis system, a precise cocktail of ingredients renowned for replenishing coarse, weakened hair. The blend is infused with powerful Edelweiss flower extract, renowned for emphasising the look of shinier, healthier hair. Combined with stimulating Ginger Root and invigorating Aminexil, the clever concoction helps to add vibrancy and volume. Available in Headmasters salons, 10 day intensive treatment £49 (use for up to 6 weeks).
Genesis Serum Anti-Chute Fortifiant Hair Oil
A powerhouse product, the Kérastase Genesis Serum strengthens and defends against hair prone to falling on a regular basis. To be used daily, this nourishing formula works to increase resilience in weakened, lack-lustre strands, giving the illusion of a fuller, healthy-looking head of hair.
A host of beneficial ingredients release ultra-nurturing properties, helping fortify locks from the scalp through to the ends. The expert fusion of Edelweiss Native Cells, Ginger Root and Aminexil combine to fight dryness and improves fibre resistance, in turn contributing to the reduction of hair fall. Strands are left supple, stronger and silky-smooth to touch. Available in Headmasters salons for £49.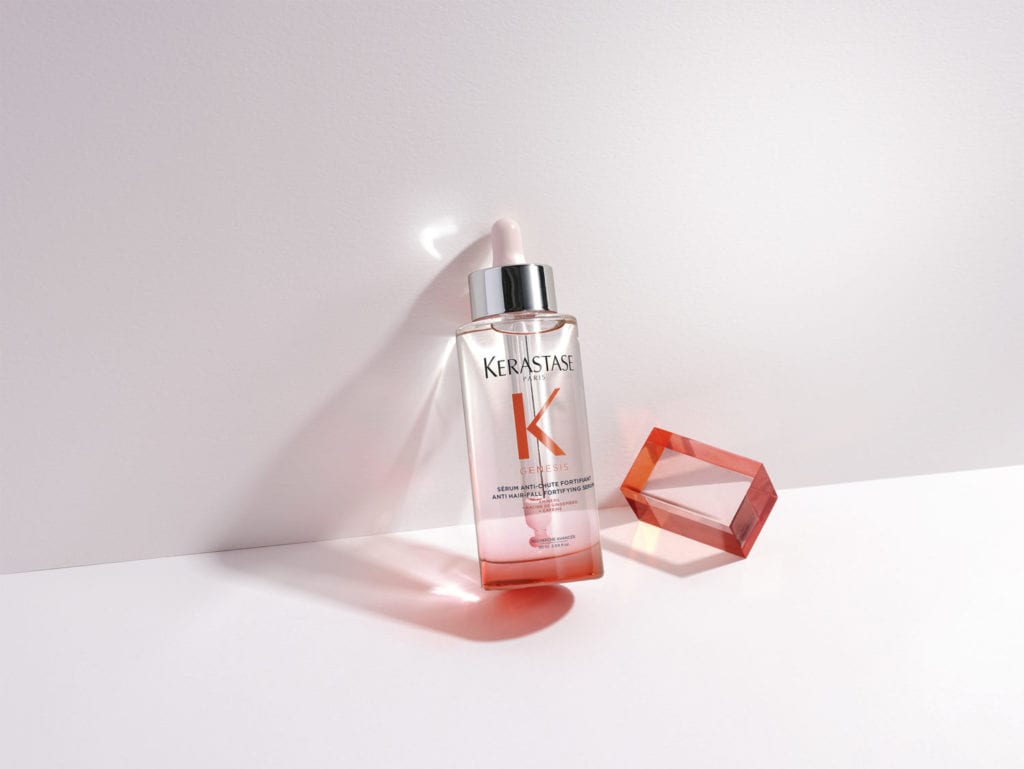 Manta
To finish off your new hair care routine, the Manta is the go-to product for fine and fragile hair. The ultra gentle hairbrush is designed for minimum hair breakage and maximum shine. The more you bend your MANTA the more it flexes, hugging the contours of your head massaging the scalp to encourage hair growth, detangling quickly and effectively.
Use on wet or dry hair with a easy to use non-slip grip. Manta is made with a soft touch rubber compound that means there are no rough edges or joins to catch, tear or trap your hair. Available in Headmasters salons for £25.