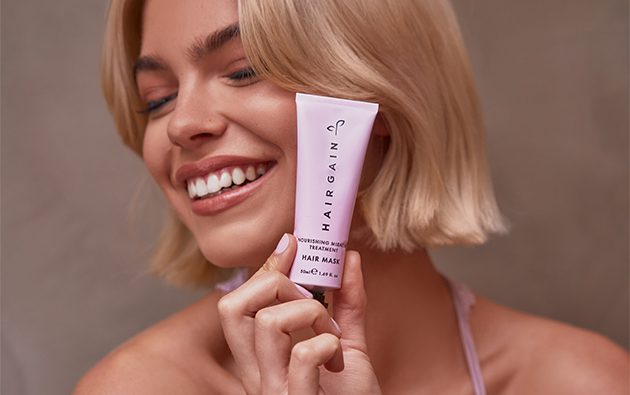 Meet the latest must have from renowned hair growth brand Hair Gain
We're all familiar with the story of the princess and the pea – but what if peas had the power to provide thick, healthy hair worthy of any fairytale royalty? Building on the success of their pea-powered hair growth supplements, Hair Gain are now proud to introduce their first topical product; a Hair Mask that incorporates even more green goodness, so you can nourish your locks inside and out.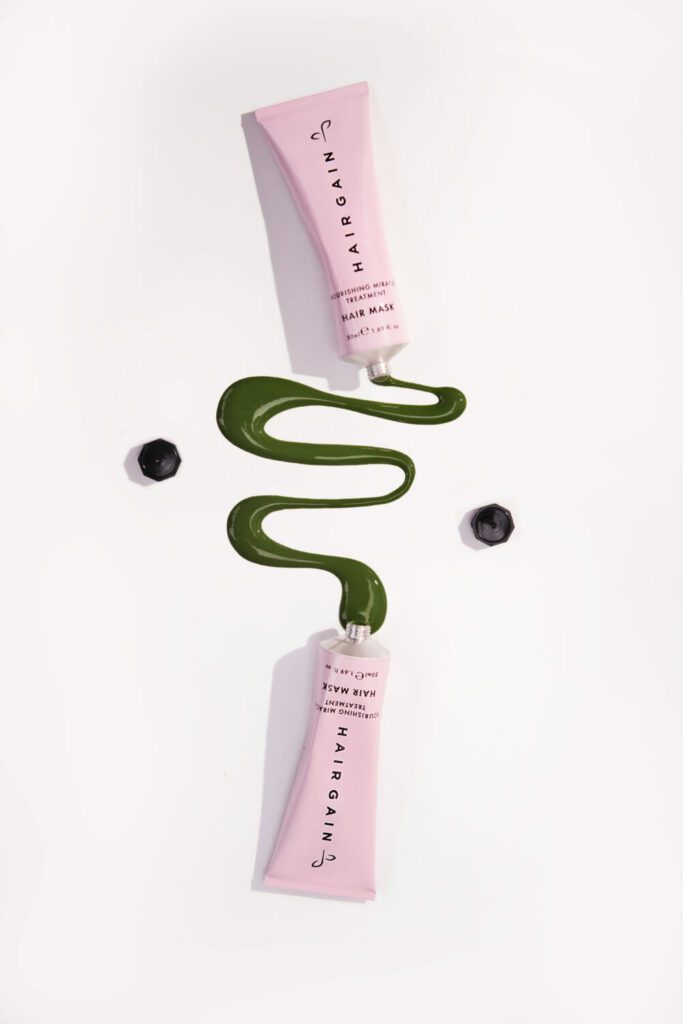 How does it work?
Hair Gain's luxurious Hair Mask has been scientifically formulated to provide deep nourishment and hydration, helping to promote fuller, thicker and stronger hair. This restorative formula helps to nurture and revitalise the scalp, leading to reduced hair loss, improved hair quality and increased lustre and shine.
By deeply penetrating the hair cortex and nourishing the scalp, the Hair Gain Hair Mask stimulates the specific signal molecules in the dermal papilla required to reactivate hair growth. It also hydrates and moisturises the hair from within, leading to stronger and healthier hair with increased vitality and shine.
Hair Gain Hair Mask 50ml, £14.50
Designed for all hair types and conditions, this advanced formula also contains Natural Betaine to strengthen the hair and Phytantriol to provide extra protection against heat damage, split ends and colour fading.
How to use
Apply to clean, towel-dried hair and massage or comb into the scalp. Leave it in and relax for 10 minutes, then rinse the mask off. Use it 1-2 times per week for the best results.
KEY INGREDIENTS
Backed by trichologists, Hair Gain's Hair Mask contains the brand's signature ingredient AnaGain™. Derived from organic pea shoots, it stimulates molecules within the hair follicle to kickstart healthy hair growth.
The result? Hair that feels thicker, fuller and shinier from root to tip, reduced hair loss and a nurtured, revitalised scalp to promote ongoing healthy growth. The intensely hydrating and luxurious mask also contains:
Panthenol, which functions as a powerful hair conditioning agent to improve shine and provide long-lasting moisture, as well as further thickening the hair and preventing damage
Natural Betaine, to strengthen and protect the hair while reducing frizz
Phytantriol, to hydrate and protect against heat damage, colour fade and split ends
As with Hair Gain's award-winning supplements, the mask is 100% vegan and is formulated without alcohol, silicon, sulphates or parabens. The packaging is 100% recyclable too.
Now available on our online shop