10 Jun

NEW HM CREATIVE AMBASSADORS
Clare Hansford, Headmasters Creative Ambassador
Clare is the perfect Headmasters Ambassador, starting as an apprentice over 15 years ago she has succeeded at every level of the business.  Clare cares passionately about helping each and every client to look and feel the best version of themselves and can often be found consulting not just on hair colour, cutting but also fashion, skincare and health etc.  Clare runs a highly coveted column in Headmasters Raynes Park as well as regular journalist appointments that have a six month waiting list. Clare believes in life long learning and is also a trained make up artist (London College of Fashion).   Clare lives and breathes fashion and when not found backstage at Fashion Week, she will be found teaching session skills to the Headmasters team, on photo shoots and with her dedicated celebrity fans.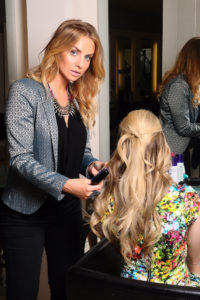 Alfie Pfeffer, Headmasters Creative Colour Ambassador
A passionate colour technician dedicated to creating new techniques and continual learning.  Based in Headmasters Brighton Alfie is a favourite with Instagram Influencers especially for his Creative colour work. He continually pushes colour boundaries and you are as likely to find him in the craft shop or hardware store (looking for tools to set him apart in the colour arena) as in the salon.  He is devoted to education and really enjoys showcasing his work and major Hairdressing Events including Salon International and Colour World.  As a  L'Oreal ID Artist Alfie loves the creative energy that comes from being part of a team of like minded colourists.