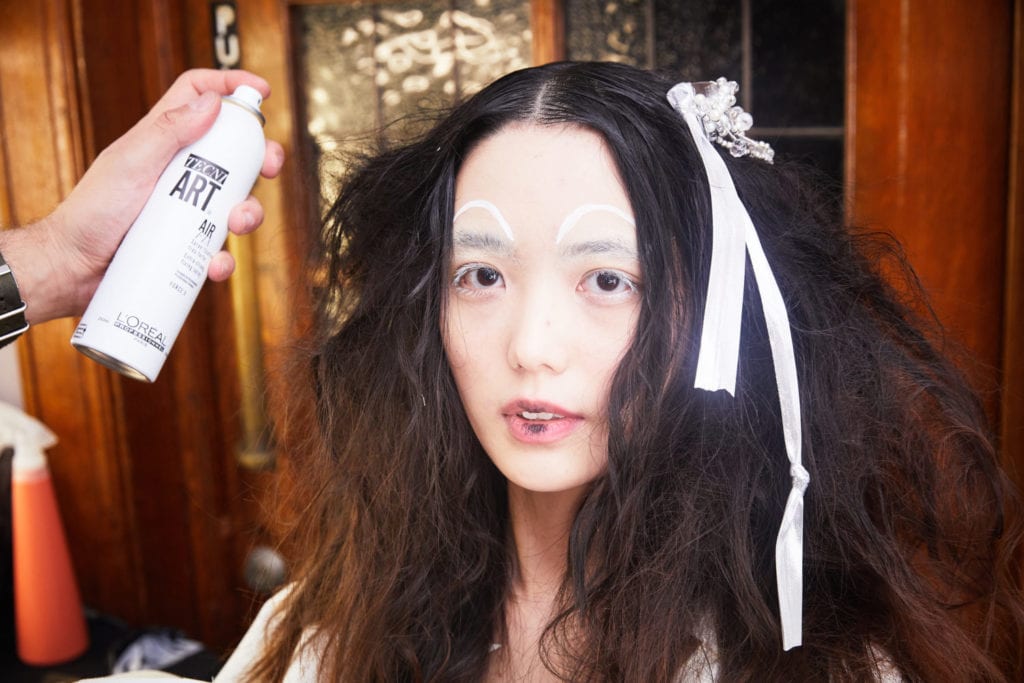 Headmasters in association with L'Oreal Professionnel styled a phenomenal 180 models at the Central St Martins White Show, to open The Fashion Awards, arguably the biggest event of 2019. This is the first time Central St Martins have been invited to open the star-studded Fashion Awards which took place Monday 2nd December at the Royal Albert Hall. With celebrities from Rhianna to Rosie Huntington Whiteley, Naomi Campbell to Tom Cruise supporting the event, which recognises creativity and innovation in fashion, it was the place to be seen and Headmasters hair looks stole the show.
Show Concept:
The Central St Martins White Show, which was sponsored by L'Oréal Professionnel was created to highlight voices of change, voices of protest and voices of our generation. As a society we are reaching tipping points both socially and environmentally. The number of protests and the scale of support of these movements, such as Extinction Rebellion and The Global Climate Strike, is ever growing. From this we began to consider the power of one voice, and the need to speak up to make an impact.
The power of a voice was symbolised by the links to Opera in The White show, as a medium which glorifies it. The ability to fill a room with one voice is testament to an individual's strength and, like collective nature of a protest, shows our potential when we join our voices together. Similar to a protest, the White Show feature da plethora of individuality that came together as united force with a collective message: championing new design and sustainability through the choice of fabrics.
Hair concept:
Nicole Iroh, Headmasters Creative Ambassador and Hair Lead for the show explained "We were asked to create theatrical and flamboyant looks in keeping with the Operatic theme but to keep it cool and a little spontaneous. Lots of volume, so back combing was key and with a wide range of diverse models it was important to adapt the looks to reflect the model's hair type and length.
Look 1 – Fluffy volume, the look wasn't too structured and instead more windswept with pieces pulled out and hair pinned to one side.
Look 2 – Damp look with some pieces over the eyes and down the face, like the models had emerged from water. Hair was soft with no parting and slicked to the body.
Look 3 – Strong centre parting with waves or crimped in areas using a hair iron to give a slept in feel, adapted to work with different hair types.
Sarah Gresty, BA Fashion Course Leader, Central Saint Martins said "Thank you so much to you and your teams for last night. Nicole was amazing. I was listening to her briefing all the stylists. All the different styles were fantastic and thanks to the team it looked incredible. And the students had such a memorable experience."